WARPAINT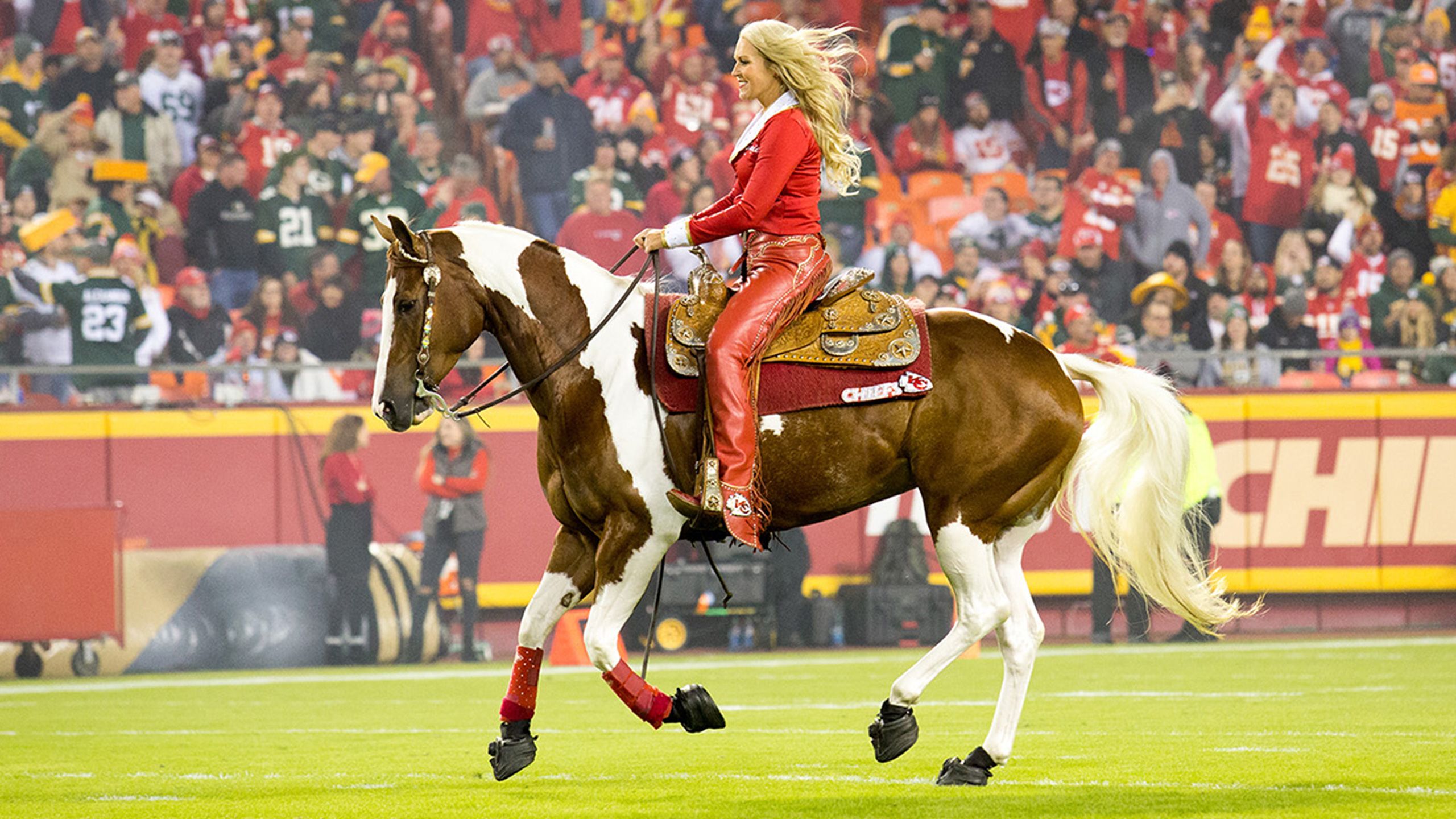 SUSIE AND WARPAINT MEET
Susie was raised on a farm in southwestern Minnesota where her love for horses began at the young age of 3. Growing up, she participated in 4-H, FFA, and open horse shows which eventually led her to showing horses in registered horse show, winning several world titles. Currently, Susie enjoys bringing her horses Cowboy, Lilly, Bambi, and Buzz to AQHA, APHA, PtHA, and PHBA horse shows across the country, when she's not busy running Warpaint across Arrowhead Stadium!​
Susie started her career with the Chiefs in 2008 as a Chiefs Ambassador Cheerleader. In 2009, the Chiefs wanted to bring Warpaint back for the franchise's 50th anniversary. The club re-introduced Warpaint for the first regular season home game of the year. Already being a Chiefs Cheerleader and a champion equestrian, Susie was a natural fit to ride Warpaint for the game. The crowd at Arrowhead Stadium gave Warpaint and Susie an overwhelming welcome and a standing ovation. Exited to see the Warpaint tradition once again part of the Arrowhead gameday experience, Chiefs fans showered the Chiefs with requests to return Warpaint to every home game. With so much support, the Kansas City Chiefs honored their fans' requests and brought back Warpaint.
Warpaint and Susie start every home game at the Ford Fan Experience for 30 minutes about two hours before kickoff. Here fans can meet this gentle giant up close and take pictures with Warpaint and Susie. Following the meet-and-greet, the duo is off for gameday preparations. Warpaint and Susie are part of the pregame activities taking place on the field during the "Chiefs Chop" song.
During the game Warpaint eagerly awaits a Chiefs score in a stall specially built for her inside the tunnel. Don't worry though, Warpaint never misses a minute of the Chiefs game as she has her own personal television in the stall. When the Chiefs are within striking distance of the endzone, Warpaint, Susie, horse trainer Merle Arbo, and his crew move down close to the action ready to make a victory run. Warpaint and Susie love seeing the fans on their feet smiling and cheering because the Chiefs just scored!!
APPEARANCE INFORMATION
When Warpaint and Susie are not at Chiefs games they are in the community doing parades, rodeos, fairs, special events, and school appearances. Susie and Warpaint have even traveled to Tulsa, Oklahoma, to the Pinto World Championships where Warpaint was crowned a Pinto World Champion twice!
Warpaint and Susie are available for presentation to your school, business or special event on the following topics:
Dream Catching: Helping kids learn how to set and achieve goals in life
Healthy Habits: Learning how to live a healthy life both mentally and physically
Care to Share: Ways to stop bullying and helping kids develop a positive attitude
Other Topics: available by request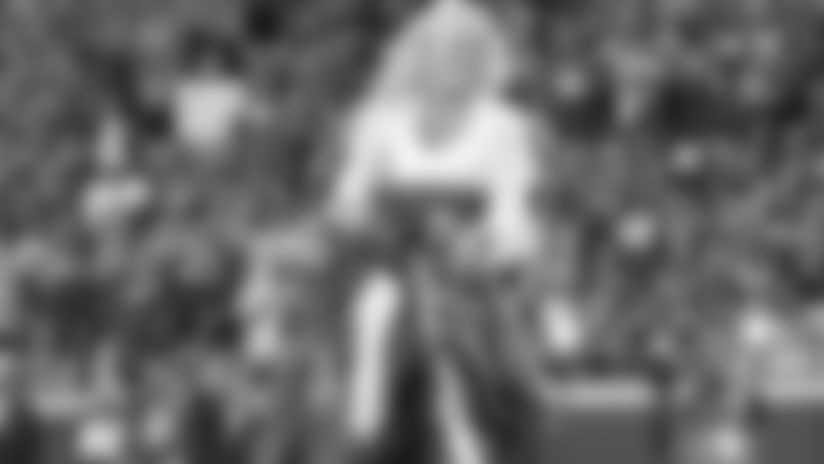 FUN FACTS ABOUT WARPAINT
Warpaint is PtHA and APHA 1998 sorrel tobiano mare, which means she is a female horse born in 1998, reddish brown and white in color, registered with the Pinto Horse of America and the American Paint Horse Association. She lives a pampered celebrity horse life, staying in a heated barn in the winter and with a fan on her in the summer. She is fed Strategy grain and alfalfa hay. She wears special boots on the field at Arrowhead and appearances for added traction on varied surfaces. As an added benefit the boots also leave fewer marks on the field than regular horse shoes. Warpaint loves to meet Chiefs fans appreciates being gently petted on her face and neck.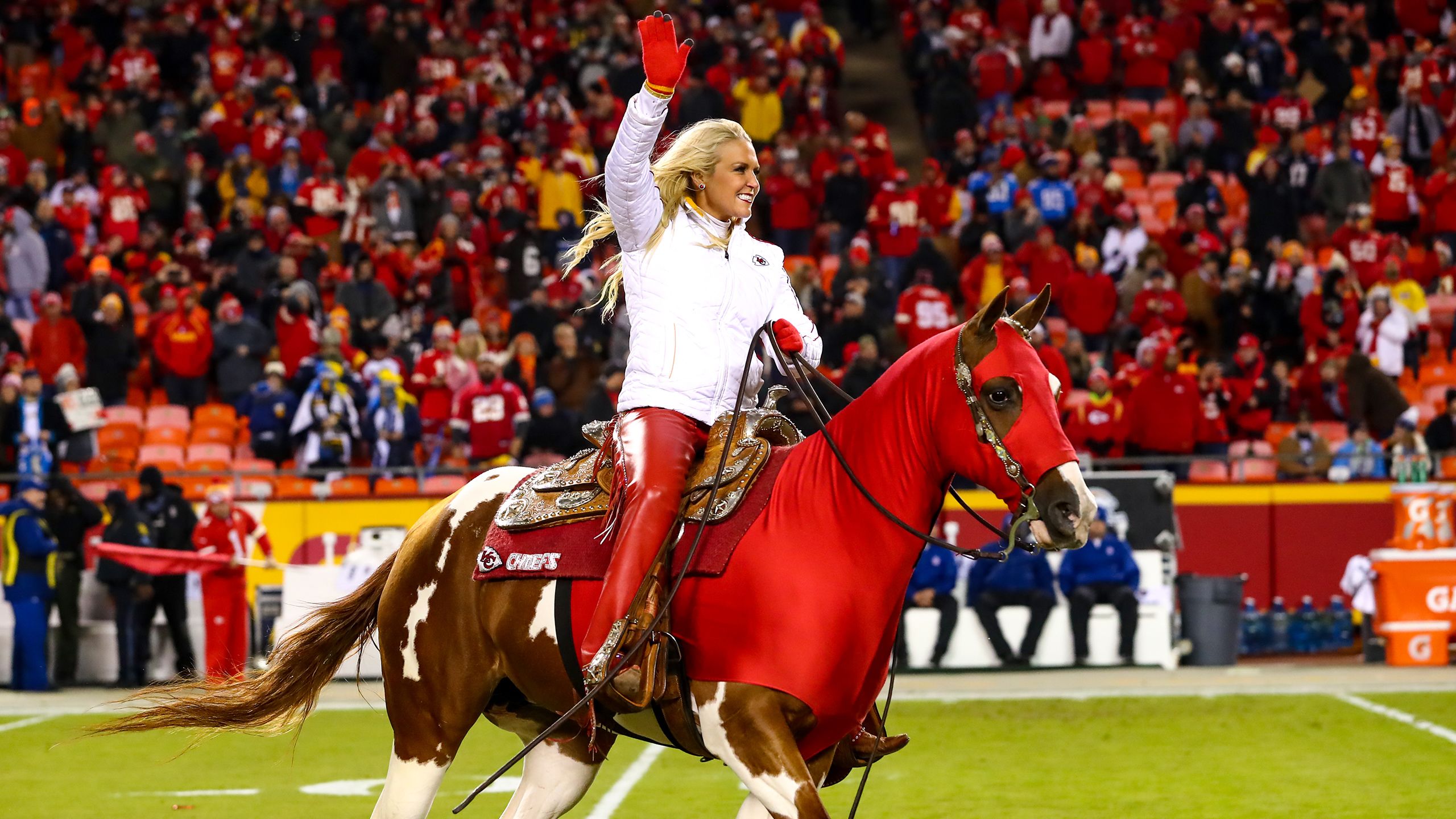 TRAINING FOR WARPAINT
Many people want to know how Warpaint gets prepared for her big job at Arrowhead stadium. She is trained by professional horse trainer and judge Merle Arbo. An accomplished trainer, exhibitor, and judge Merle also holds judges' cards with the AQHA, NSBA, PHBA, PtHA, ABRA and IBHA and has judged all across the United States, Canada and Europe. After graduating from the University of Central Missouri with a degree in marketing in 1999, Merle started judging and training horses full time. He owns and operates Arbo Performance Horses, where he specializes in showing and preparing all-around horses along with an occasional equine mascot!
One of the more common questions asked is why Warpaint and Susie ran a different route or speed than the last game. Most of our route decisions are based not by the horse and rider but actually by TV camera carts along the sidelines. Some of the bigger camera carts make it nearly impossible to get by them with a person, much less a horse. On games with more camera carts, Warpaint and Susie usually run a loop on the field rather than walking the track behind the opponents' bench. Additionally, their speed is determined by the field conditions that day. Always wanting to streak across the field, sometimes trainer Merle Arbo has to rein in Warpaint and Susie's enthusiasm! Safety will always be the first and foremost priority. It's important that both horse and rider are safe. If the field is slick, wet or frosty, Warpaint and Susie will take it slower. 
Merle has employed several different training techniques to better prepare Warpaint for all of the gameday festivities although he notes much of training is literally on-the-job. Arbo adds, "Try as I might, I can't simulate Arrowhead's 70,000+ screaming Chiefs fans! Much can be credited to Warpaint's easy going nature and willingness to do what is asked of her." Some of the more unique things he has done to get her ready for the experience is to shoot fireworks in the vicinity while riding, have KC Wolf come down to ride and desensitize her, and even pull a sleigh around behind her in preparation to pull Santa Wolf in his sleigh one home game during the holidays.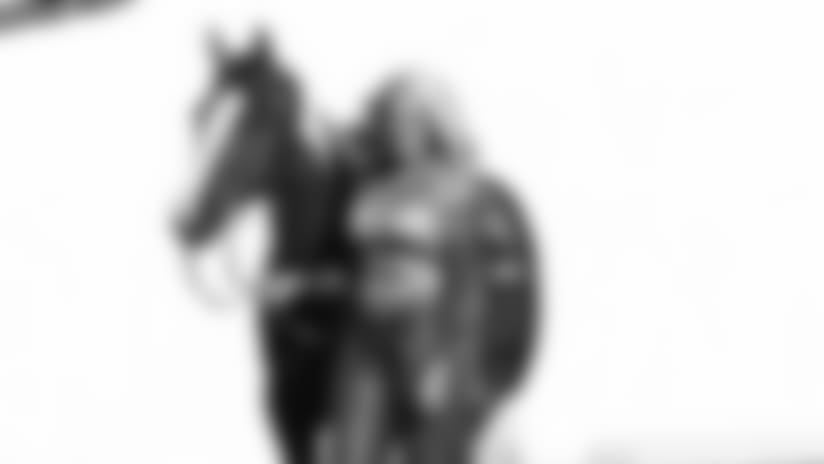 A LITTLE ABOUT SUSIE
Susie graduated from South Dakota State University with a Master's of science degree in Counseling and Human Resource Development. She currently is employed as a mental health therapist where she helps people every day live positive and productive lives. When she is not working or going to Chiefs events she enjoys lake activities, visiting her family and friends, shopping for Western apparel, gardening, and of course her dogs and horses!