KCP&L Community MVP Program | Kansas City Chiefs - Chiefs.com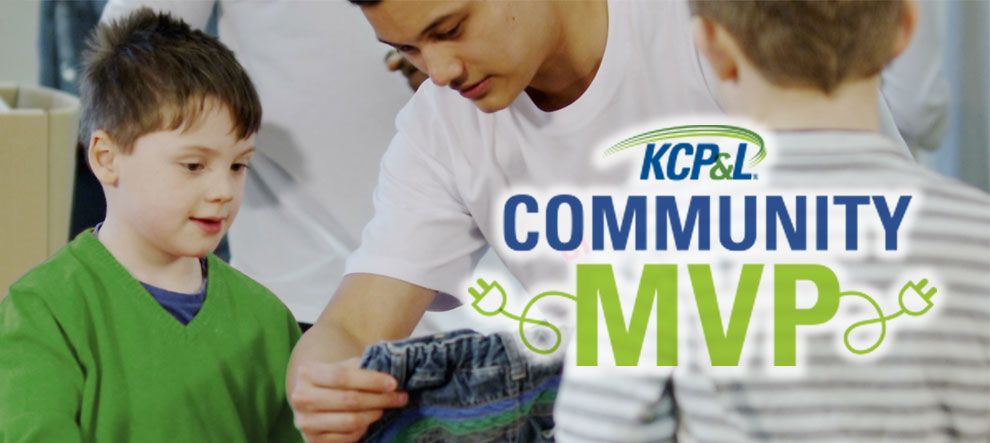 The KCP&L Community MVP program spotlights teens in the Greater Kansas City KCP&L service area that dedicate their time to improving their communities. Teens volunteering to make a positive difference in the lives around them can nominate themselves, or the nomination can be submitted on their behalf—often from parents, neighbors or school staff.​
One finalist will receive a $5,000 scholarship to a 529 College Savings Plan. The other nine finalists will each receive a $1,000 scholarship to a 529 College Savings Plan. In addition, all finalists will receive a VIP game day experience at Arrowhead.
NOMINATION CRITERIA
A Nominator must live within the KCP&L service territory and have the Nominee's parents or guardian's written consent for entry into the contest.
All nominations must be submitted at www.chiefs.com/mvp or www.kcpl.com/mvp.
A Nominator can only nominate one "MVP" throughout the season. If a nominator submits multiple nominations, only the first submission will be considered.
A Nominator must provide the contact info, including email address and telephone number of the nominee.
A Nominator must provide a digital head-shot photo of the nominee.
A Nominator must provide a first-person narrative as to why the nominee should be selected (250 words or less).
A Nominator must submit the nomination in English.
A Nominator must agree to be included in a publicity release should his/her MVP be selected.
COMMUNITY MVP ELIGIBILITY CRITERIA
Must live within the KCP&L service territory
Must be between the ages of 13 – 18
All entries must have a parent's or guardian's consent
Employees of KCP&L are not eligible to enter
KEY FACTORS CONSIDERED IN SELECTION PROCESS
The level of impact made on the community-at-large as a result of the MVP's volunteerism.
The primary volunteering must have occurred within the last 12 months (October 2015 – October 2016).
How the MVP went "above and beyond" to serve and inspire others.
The degree to which the nominator is able to convey the overall significance and impact of the MVP's work.