Two of the world's greatest soccer teams are clashing for the opportunity to hoist the International Champions Cup this summer, and it's taking place right here in our backyard.
In fact, for fans of the Kansas City Chiefs, watching the historic match will only require the familiar drive to Arrowhead Stadium.
Kansas City is one of just 16 venues across the globe – from London to Shanghai – serving as a host for the International Champions Cup, which features 12 of the world's top soccer clubs fighting for a single prize, and Arrowhead will welcome two of the very best in FC Bayern Munich and AC Milan on July 23.
FC Bayern Munich, in particular, is headed to Kansas City at the personal invitation of Chiefs Chairman & CEO Clark Hunt.
Hunt also serves as the Chairman & CEO of Major League Soccer's FC Dallas, which has been a partner of FC Bayern since the launch of their Elite Player Development Program in 2018.
"I just had the privilege of traveling to Munich and watching FC Bayern in Allianz Arena again, and I am always amazed by the incredible atmosphere and fan culture around FC Bayern," Hunt said in a release. "We are very familiar with the intense passion of sports fans in Kansas City, and that includes a continually expanding interest in soccer. I'm very pleased that we will be able to host FC Bayern at Arrowhead to not only help promote international soccer in Kansas City, but also offer soccer fans the opportunity to see one of the world's premier clubs up close. For us, this represents another landmark moment in our partnership."
That sentiment was palpable on the Arrowhead grass on Tuesday morning, as representatives from the Chiefs, FC Bayern and the International Champions Cup officially announced this summer's match.
"We're here because we want to help grow the sport in the United States, and we're so happy to come to Kansas City this year. I met Clark and [FC Dallas President] Dan Hunt years ago, and we started building a relationship. We've been doing that ever since, and that's incredibly valuable," said Rudolf Vidal, FC Bayern Munich's President of the Americas. "We're here to show that this market is a true soccer market. We know that it is."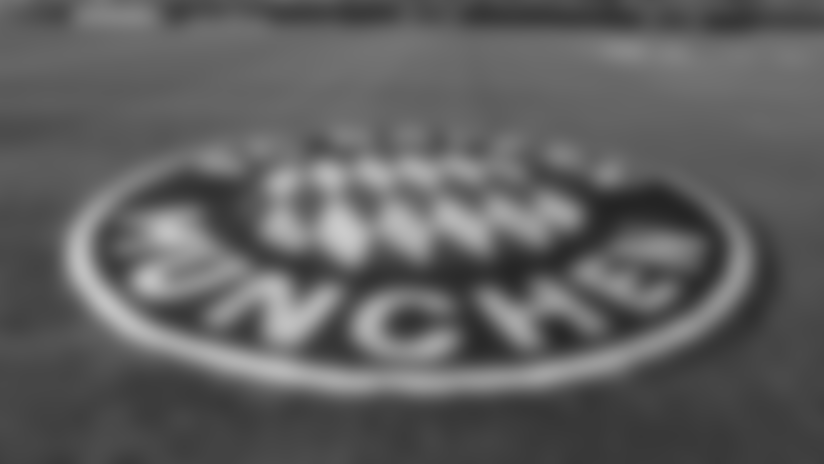 The result of that continuing relationship is a can't-miss matchup.
FC Bayern and AC Milan boast a combined 46 league championships between their storied histories, each sporting an unmatched reputation in the world of professional soccer, and both will take the field at Arrowhead this summer.
"This is really exciting," said Chiefs President Mark Donovan, who took part in the press conference on Tuesday. "Fans of soccer know how iconic these two franchises are, and to be able to have them together at Arrowhead this summer is a great blueprint for what we hope are even more exciting matches in 2026."
Donovan was referring to the 2026 FIFA World Cup, which will take place in North America. Kansas City is one of 23 potential sites for matches, and this summer's high-profile matchup serves as an excellent chance to show the world why games belong in America's Heartland.
"This is an opportunity. With Sporting Kansas City and everything they've done to grow the sport in this region and with the legacy of Lamar [Hunt] and everything he did for the sport of soccer - both of those things give us a big advantage," Donovan explained. "You add in this venue and the fact that it's iconic in the world – which is important. All three of those factors play into it. This is an opportunity to show the world how we would do it and give people a chance to experience what it's like to have an event at Arrowhead."
And what an event the World Cup will be if Arrowhead is awarded one or more matches. The tournament is the most-watched sporting event in the world, garnering more than three billion viewers last year.
It's a chance to put Kansas City on the global stage.
"I was in Russia for the World Cup in 2018 and I saw so many foreigners who were amazed at how beautiful it was. This will be the same for each city in America," said European soccer legend Lothar Matthaus, who competed in five World Cups as a player. "When you host a World Cup game, you're bringing people from around the globe into your city and it serves as a great advertisement. People know that Kansas City is a place in the United States, but they don't know much about it. They have to come and see it, and the World Cup opens those doors."
Charlie Stillitano, Executive Chairman of the Relevent Sports Group – the organization behind the International Champions Cup – was also in town for Tuesday's press conference and was candid in his thoughts on Kansas City's bid.
"This stadium and this city should be a no-brainer for FIFA," Stillitano said. "I think this would be an incredible venue for the 2026 World Cup."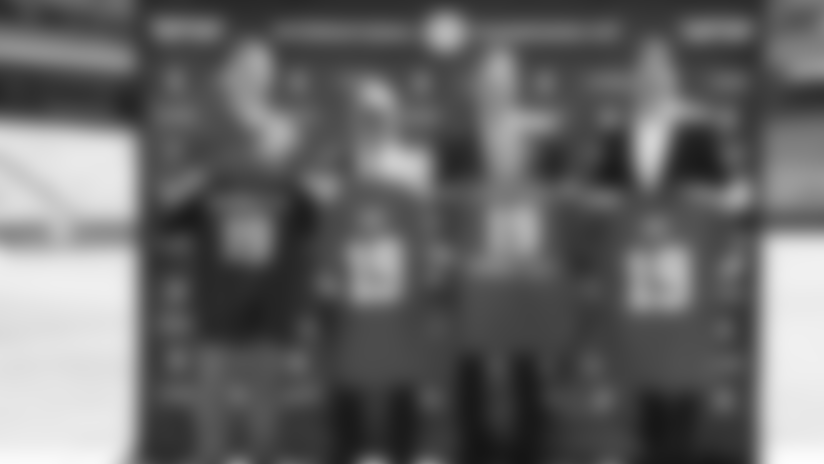 Regardless of the ultimate decision on game sites, both the possibility of World Cup matches and this summer's contest exemplify the Chiefs' desire to bring the best and brightest events to Arrowhead Stadium. From international soccer to concerts and monster trucks, the ideal is for Arrowhead to feature it all.
"Lamar's vision of Arrowhead was that it would be a gathering place – a place of celebration – and it wasn't limited to football," Donovan explained. "It was soccer, it was concerts, it was college sports – it was every kind of event that you could find. This summer is a good example of that with two iconic, world-renowned franchises coming into Arrowhead to play a soccer match, but also with Monster Jam coming here for the first time in 20 years. We feel like it's part of our responsibility to keep this building active and to give people the opportunity to experience it."
Arrowhead Stadium is so much more than a building to those in Kansas City – it's the iconic home of one of the NFL's most storied franchises, after all – but it goes beyond just football.
In many ways, Arrowhead is Kansas City's window to the world.
"Every single event has the same approach: how do we make this the best fan experience that we can?" Donovan said. "Whether that's seeing Kenny Chesney or Taylor Swift, whether that's watching your favorite college football team or whether that's seeing international soccer that very few people in this country will be able to see, and we're going to see them right here in Kansas City."