Professional football takes its toll during the grind of a long season, and for several members of the Kansas City Chiefs, it means time away from those that matter most.
Those individuals were recognized for their sacrifice earlier this week as a handful of current and former players spent a night with their families at a local arcade.
From video games to bowling, it was simply a chance for each of the players to embrace being a dad in the midst of a busy season.
"This is just a great way to bond with my teammates and to have the family around," said running back Kareem Hunt, who brought along his four-year-old son. "It's all about having fun. I get to see the guys that I always see, but this time, I get to see the smiles on their kids' faces, too."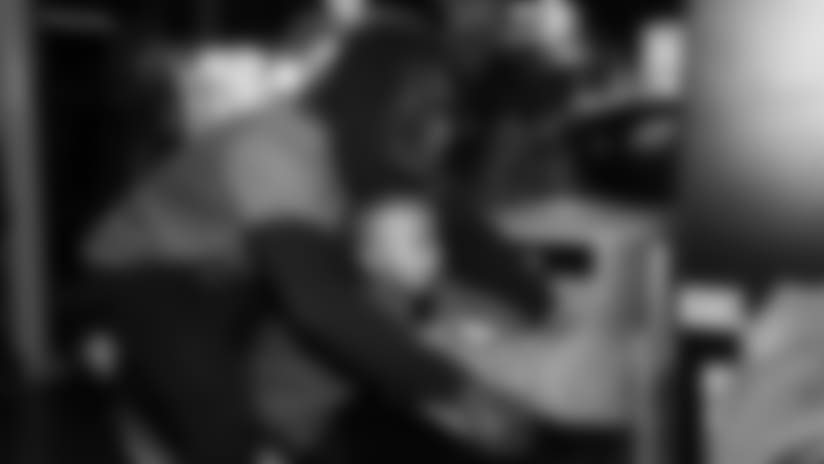 The event was part of the league's Fatherhood Initiative, a national program created by NFL Player Engagement and carried out by the Chiefs that encourages players to be an active participant in the lives of their children despite the hectic nature of professional football.
"Player Engagement does a really good job of putting this together. They want us to be intentional fathers, and a lot of us are out here to do that," said punter Dustin Colquitt. "I have four boys and I love spending time with them, but it's hard during the season at times, so we wanted to come here tonight and they're having a good time playing some fun games."
That seemed to be the case for each of the families in attendance, as the players seized an opportunity to focus on their lives off the field for a little while.
"We sacrifice so much with this game and the preparation that we put in each and every week," said running back Spencer Ware, who brought his wife and daughter. "It takes a lot of time away from them, so part of this is just letting them know that we don't forget about them and that they're a big part of what we have going on here in Chiefs Kingdom."