When people said that the success of Dick Vermeil's NFL record-setting offense in Kansas City started with the offensive line what they were really saying was that in a given process or system some players matter more than others.
This is not, on the face of it, a particularly radical notion. The idea of the 80/20 principle is that in any situation roughly 80 percent of the work will be done by 20 percent of the participants.
When it came to Kansas City's offense during the Vermeil era, though, this disproportion became even more extreme: an offensive line more important, or just as important, as the quarterback or running back?
The spate of newspaper headlines on the Chiefs' offensive line, particularly in the years 2002-2005, was no accident, leading one Kansas City Star columnist to go so far as to say: "The Chiefs' fortunes begin and end where they always do - on the offensive line."
"For years," concluded a Wall Street Journal reporter, "the five linemen on each team's offense have been anonymous foot soldiers...now, the value — and profile of offensive linemen is soaring." Teams were spending more money on average in bonuses for offensive tackles than on any position besides quarterback, the Journal pointed out.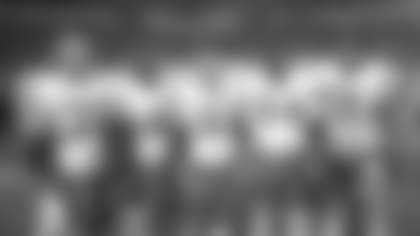 The prowess of the Chiefs' offensive line had actually come to the forefront in 2001 when it had whittled down the second-ranked Baltimore Ravens defense on Monday Night Football, coming away with a 17-10 victory on the road. Guard Brian Waters' crushing block on future Hall of Fame linebacker Ray Lewis sent him tumbling backwards and was a signal of what would come.
When you thought of the Chiefs' running game under Vermeil, you thought not only of Priest Holmes or Larry Johnson but of the team's offensive line that cleared the way. But it was the Chiefs' way and the city was, according to one reporter, "an offensive lineman kind of town."
The arrival of Vermeil spelled a change in approach as NFL offenses began to become more pass dominated. Gone were the days when Chiefs' quarterback Len Dawson could throw only 17 passes and be named the MVP of Super Bowl IV.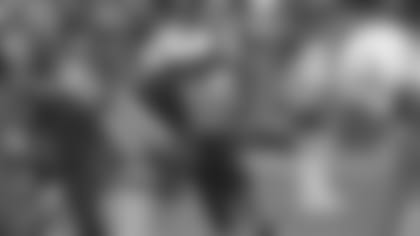 Indeed, by 2021 the NFL would throw a record 18,712 passes. By comparison, the rushing numbers would remain static while passing continued to grow.
For its time, coach Hank Stram's offense was one of the more innovative and the AFL's best, but was more run-dominant finishing first or second in the league's rankings from 1962 to 1967, and second in the Super Bowl winning season.
Marty Schottenheimer's preference for big offensive lineman was evident upon his arrival in Kansas City in 1989. His "Marty-ball" attack was fueled by the likes of Tim Grunhard, Will Shields, Dave Szott, John Alt and Rich Baldinger.
By Schottenheimer's second season in Kansas City, the team would have two runners register 800-plus yards: Barry Word (1,015) and Christian Okoye (805). The team would rush for at least 100 yards in 12 games that year. But as his team piled up yards, scoring remained low. Schottenheimer would abandon his running attack for the "West Coast offense" in 1993 which paid a greater premium on the pass.
Passing has continued to rule the day and Vermeil's quintet of Willie Roaf, Will Shields, Casey Wiegmann, Waters and John Tait may have been the best at providing time for quarterback Trent Green to go about his business. Roaf and Shields now find themselves in the Pro Football Hall of Fame and Vermeil's offense ranked 1st or 2nd in the NFL from 2003 through 2005.
In any case, big, burly offensive linemen have historically been ignored as football's heroes. But not here. There is something about blue-collar, hard-working offensive linemen that continues to appeal to the Kansas City Chiefs football fan.