2021 KC BBQ Festival
Fri Jul 09 - 05:30 PM | Sun Jul 11 - 04:30 PM
GEHA Field at Arrowhead Stadium | Parking Lot M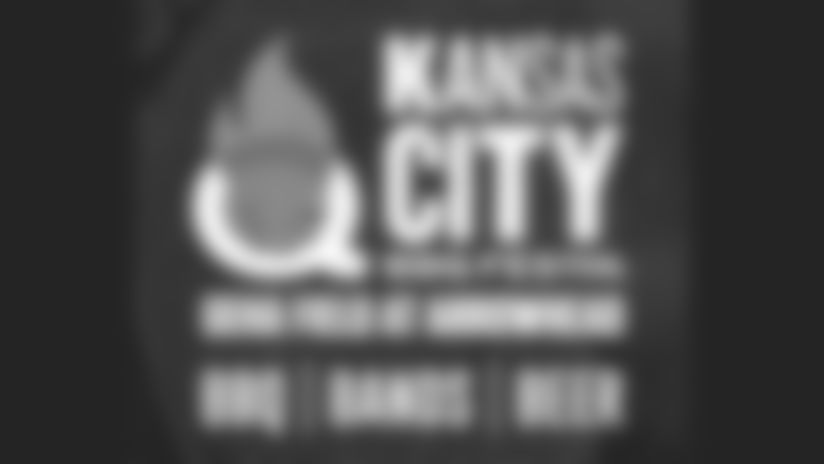 Kansas City will be smokin' this July, as Arrowhead Events and Eximius Productions partner with some of Kansas City's biggest names in BBQ to bring a new festival – The Kansas City BBQ Festival, or "KCQ" – to the parking lots at Arrowhead July 9-11, 2021.
The event will be highlighted by several of Kansas City's finest BBQ brands –Joe's Kansas City Barbeque, Jones' Bar-b-q and Plowboys BBQ – as well as champion pitmasters from across the country.
The family-friendly festival is not a traditional barbecue contest. Admission is free for all ages, and food will be available for purchase at each individual BBQ pit. Pit Passes will be available for purchase for an elevated "all-you-can-eat BBQ" experience. Pit Pass tickets will go on sale at 9 a.m. on Tuesday, May 11 at www.ticketmaster.com.
With public safety in mind the producers of KCQ will work with public health officials to implement guidelines to provide a COVID safe festival environment to all festival goers, pitmasters and staff. Health and safety details are being developed and modified as vaccinations and protocols require and will be shared in advance of the event.
"KCQ is a celebration of award-winning barbeque – both here in Kansas City and from other barbecue hot beds," said Matt Kenny, Executive Vice President of Arrowhead Operations and Events for the Kansas City Chiefs. "We're excited to be partnering with several barbecue powerhouses on this event. It will feel like pre-game tailgating as the parking lots fill with the barbecue fragrance we know so well."
Pitmasters from some of the leading names in BBQ will be slow-smoking more than 18,000 lbs. of premium-grade meat throughout the weekend. In addition to Joe's KC, Jones' and Plowboys, the festival's visiting lineup includes several other legendary styles from across the country such as Black's BBQ (Lockhart, TX), Central City BBQ (New Orleans, LA), Sugarfire Smokehouse (St. Louis, MO), 2M Smokehouse (San Antonio, TX) and additional pitmasters to be announced.
The event will offer more than just pure smoked bliss from the nation's best pitmasters. Attendees will enjoy cold beer and drinks, live music, BBQ tutorials and demonstrations, as well as games and activities for the whole family.
KCQ will be held in partnership with Eximius Productions, the producer of the fastest growing series of BBQ festivals in the US. Eximius produces the Q in the Lou in St. Louis, the Jacksonville BBQ Festival and the Denver BBQ Festival.
"We've gathered some of the best pitmasters from Kansas City and around the country to cook great BBQ this summer," said Brian Wahby, owner of Eximius Productions. "It's a barbecue lover's paradise right in the capital of BBQ – Kansas City."
For more information please visit www.kcbbqfest.com or follow us on Facebook www.facebook.com/KCBBQFest/, or Instagram and Twitter @kcbbqfest.

Fri May 14 - 12:01 AM | Sun May 30 - 11:59 PM
North America's largest dinosaur adventure brings roar-some family fun to GEHA Field at Arrowhead Stadium Parking Lots May 14-30.
GEHA Field at Arrowhead Stadium

Sat Jun 19 | 08:00 AM - 12:00 PM
Join us on June 19th, 2021 for the 8th Annual GEHA Field at Arrowhead 5K! This year's race is a hybrid event, so registrants will have the option to run in-person at Arrowhead or participate virtually via the RaceJoy phone app on a course of your choice.
GEHA Field at Arrowhead Stadium

Sun May 01 - 12:05 AM | Wed Aug 31 - 11:58 PM
POSTPONED TO 2022 | DATE TBD
ALL current tickets will be honored for the rescheduled show date. If you love your seat, do nothing. You're all set. Beginning today, March 22, patrons unable to attend the rescheduled shows may request a refund at the original point of purchase.
GEHA Field at Arrowhead Stadium