Monster Jam
Sat Jun 15 | 07:00 PM - 11:00 PM
Arrowhead Stadium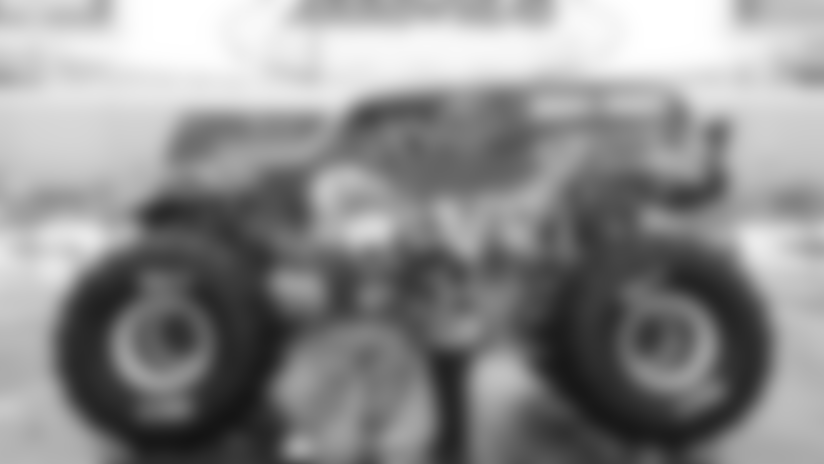 Pit Party Early Access starting at 1:30pm – 2:30pm
Pit Party from 2:30pm – 5:30pm
Tickets start at $15
Pit Party Early Access starts at $30 per person
General Pit Party Passes start at $15 each 
Monster Jam®, the unexpected, unscripted, and unforgettable family-friendly motor sport announced today the first-ever event at Arrowhead Stadium, June 15, 2019. This stadium event will bring a new level of high-flying, four-wheel excitement to the entire family with racing, two-wheel skills and freestyle competitions.
"Nearly 20 years after the first Monster Jam event in Kansas City, Feld Entertainment is thrilled to up the antics and partner with Arrowhead Stadium to give local fans the chance to see a stadium event for the first time ever! Featuring more drivers and even crazier stunts than what they've seen before, it's time that this family-friendly event premieres on one of Kansas City's greatest fields," said Amy Dubinsky, Vice President Event Marketing and Sales, Feld Entertainment.
"Monster Jam is a unique brand of family entertainment for both motorsports enthusiasts and casual fans alike, and we are extremely excited to have the drivers and trucks scheduled to invade Arrowhead Stadium for the first time later this summer," Kansas City Chiefs and Arrowhead Events President Mark Donovan said. "We have hosted motorsports events in the past, but as we've focused on expanding Arrowhead's reputation as a destination for all types of entertainment, we believe that Monster Jam's show will deliver an electrifying event inside our historic venue."

Sat Oct 05 | 08:00 AM - 11:59 PM
Runners and walkers will navigate their way through the parking lots around Arrowhead Stadium and will conclude in Lot M outside Arrowhead Stadium, where the club's post-race Fantennial FanFest will be taking place. Open to 5K participants and their guests, FanFest will feature music, food, beverages, tailgate games and appearances by Chiefs Cheerleaders, KC Wolf and other Chiefs guests. Each participant will receive an NFL100-branded shirt to commemorate the special race.
Arrowhead Stadium