Monster Jam
Sat Jun 15 | 07:00 PM - 11:00 PM
Arrowhead Stadium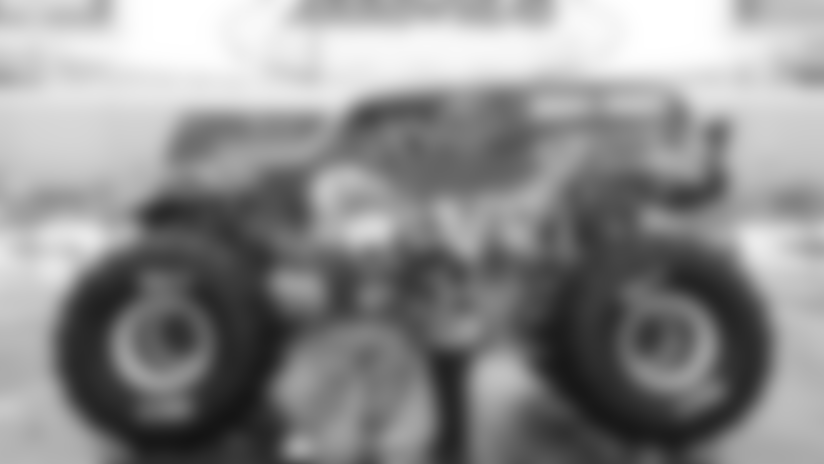 Pit Party Early Access starting at 1:30pm – 2:30pm
Pit Party from 2:30pm – 5:30pm
Tickets start at $15
Pit Party Early Access starts at $30 per person
General Pit Party Passes start at $15 each 
Monster Jam®, the unexpected, unscripted, and unforgettable family-friendly motor sport announced today the first-ever event at Arrowhead Stadium, June 15, 2019. This stadium event will bring a new level of high-flying, four-wheel excitement to the entire family with racing, two-wheel skills and freestyle competitions.
"Nearly 20 years after the first Monster Jam event in Kansas City, Feld Entertainment is thrilled to up the antics and partner with Arrowhead Stadium to give local fans the chance to see a stadium event for the first time ever! Featuring more drivers and even crazier stunts than what they've seen before, it's time that this family-friendly event premieres on one of Kansas City's greatest fields," said Amy Dubinsky, Vice President Event Marketing and Sales, Feld Entertainment.
"Monster Jam is a unique brand of family entertainment for both motorsports enthusiasts and casual fans alike, and we are extremely excited to have the drivers and trucks scheduled to invade Arrowhead Stadium for the first time later this summer," Kansas City Chiefs and Arrowhead Events President Mark Donovan said. "We have hosted motorsports events in the past, but as we've focused on expanding Arrowhead's reputation as a destination for all types of entertainment, we believe that Monster Jam's show will deliver an electrifying event inside our historic venue."

Fri May 31 | 08:00 PM - 11:00 PM
Join us for the 7th annual Arrowhead 5K featuring a one-of-a-kind finish under the lights on the 50 yard line at Arrowhead Stadium. Feel the rush of excitement by experiencing Arrowhead like never before. Participants will race around Kauffman Stadium, through the Arrowhead concourse and Chiefs Hall of Honor presented by Spectrum before finishing under the lights at Arrowhead.
Arrowhead Stadium

Tue Jul 23 | 08:00 PM - 11:00 PM
German soccer giant FC Bayern Munich has accepted an offer to play a match at Arrowhead Stadium as part of the International Champions Cup this summer, bringing European soccer to the home of the Chiefs for the first time since 2010. The German champions will face Series A side AC Milan on Tuesday, July 23.
Arrowhead Stadium