Thursday at the 2014 NFL Scouting Combine came and went just like an Andy Reid-led Chiefs practice, very scheduled and with a pace that had me feeling like I was running 40-yard dash. The day was filled with all sorts of interviews, topped by the one our team's leader gave, describing his emotions of being at the Combine and a brief look back to his first year in Kansas City.
"Alright, it's great to be here," coach Reid said. "Another combine and you enjoy this time of year, because you have an opportunity to start adding to your football team, good football players. This is one of the first steps of that process. Again, we're coming off of a year that we did some good things. We have a lot of improvement to make this offseason, which we'll do. We've started going forward as coaches and working on that part. John Dorsey, obviously, is in charge of personnel and is doing a good job there with his guys and the scouts. Again, good to be here, good to be amongst you and look forward to seeing some of these players move around this week here."
Also during the day, our 65 TPT team caught up with one of the smartest men at the combine, ESPN's John Clayton, who shared memories of past combines and thoughts on what the Chiefs did in 2013.
"I think the biggest thing is just making sure that everything is being added to it," Clayton said. "I think on defense, with maybe one or two exceptions, the team is pretty well set. There was a reason that this team did well; it had a pretty good base of talent (and) it had great acquisitions in the offseason and then great coaching with Andy Reid."
As for coach Reid and John Dorsey, both members of the Chiefs brass will spend the next few days assessing the talent that's gathered inside Lucas Oil Stadium for workouts, interviews and more. The position groups that addressed the media on Thursday were special teams, offensive line and tight ends.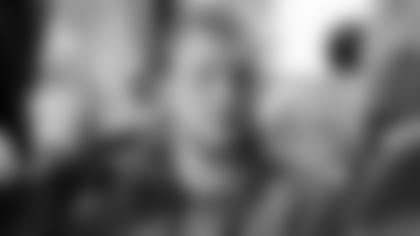 Speaking of offensive linemen, Missouri's Justin Britt was asked to evaluate perhaps the top pick of this year's draft, South Carolina DE Jadeveon Clowney, whose Gamecocks topped the Tigers, 27-24, in double overtime on Oct. 26.
"He's a really good player," Britt said. "It's hard to lose a game (against South Carolina) like that and hard to feel really, really sad when, individually, you've played one of the best games you've played. It was kind of a love-hate relationship, because I loved the way I played, but hated that we lost the way we did. It's never fun not to win at all. I felt like that was a big confidence booster for me."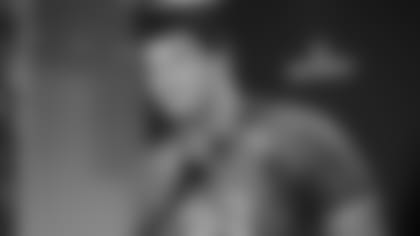 One of my favorite pressers of the day was from Texas A&M OT Jake Matthews, who mixed no words when describing his combine objectives.
"Really just trying to come out here and reiterate what I've put on film all year, what I've done throughout my career at A&M," Matthews said. "Coming out here, trying to put up good numbers, put on a show and just reiterate that I'm the best tackle out here."
Not to be outdone was Michigan Wolverines OL Taylor Lewan, who described his strengths as a lineman.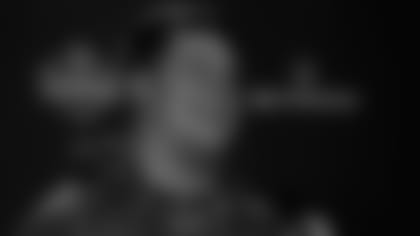 "I like to think I'm very consistent and I play through the whistle," Lewan said. "That's one of my weaknesses, too, as everybody likes to comment on. But, no doubt about it, I like to play through the whistle and do whatever I can to put people in the dirt as much as possible."
Among the tight ends, who spoke to the media on Thursday, UNC TE Eric Ebron offered one of the best quotes of the day, when asked how effective his personal training has been.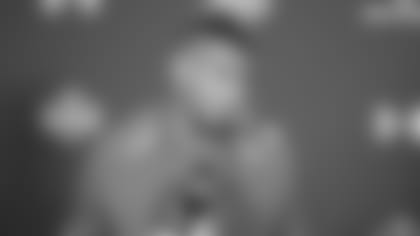 "We'll find out Saturday," Ebron said with a smile. "There are a lot of great tight ends. Jace (Amaro), (Austin) Seferian-Jenkins, C.J. (Fiedorowicz), Arthur Lynch, there are a lot of great tight ends. What makes me different is who I am, my play, my style of play, but there's a lot of other great tight ends. I don't believe I'm the number one tight end, because I've still got work to do, but every tight end, every person has work to do; we'll just see on the draft board."
As for another top-ranked TE, Iowa's C.J. Fiedorowicz said his time at the Senior Bowl in Mobile was more than worthwhile.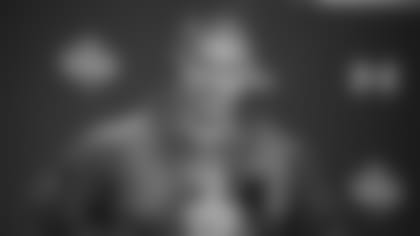 "I think I proved to some of the coaches that I can be a guy who can block in-line, but also stretch the field," Fiedorowicz said. "I think that might separate me from some of the other tight ends here."
We'll get to find out as early as Saturday, when the TEs, OL and specialists perform on-field drills in front of the Chiefs personnel staff, along with the other 31 clubs in the league.
Headlining Friday's combine schedule is the press conference with our team's general manager, John Dorsey, as well as media interviews with the combine's QBs, WRs and RBs, including the 2012 Heisman Trophy-winning signal-caller, Texas A&M QB Johnny Manziel.