Here is what's making headlines at Day Two of the NFL Scouting Combine:
Chiefs general manager John Dorsey spoke to the media in a press conference
Quarterback prospect Marcus Mariota tells the media he is going to throw at the combine
There was a question heading into the Scouting Combine as to whether Oregon quarterback Marcus Mariota would throw the football.
He answered that question at his press conference Thursday to many media members' delight.
"Yes, I'll be throwing," he said. "It was something I decided. I felt that I was ready and prepared to do it."
Mariota had been dealing with a shoulder issue, but he said that now it feels good.
With the Oregon offense being primarily no huddle, Mariota was also asked about the challenges of going from that into an NFL-style offensive system.
"I haven't huddled in a while," he admitted. "That will be one thing. It seems like a little detail, but that is kind of a big thing.
"There's other things as well. Three-, five-, seven-step drops under center. That's all stuff I've been able to work on the last month."
Mariota said his goal is to be ready to play in a pro-style offense on day one.
John Elway wants quarterback Peyton Manning back in Denver
Broncos president and general manager John Elway made it abundantly clear that he would like to see quarterback Peyton Manning back in Denver for the 2015 season on Thursday.
"We're hopeful that Peyton comes back and we want him back," Elway said. "As I said after the season, we wanted him back--and we still want him back."
That said, what Manning will do remains unclear.
"He has not given me a definitive answer exactly what he wants to do but we're hopeful he is going to come back."
In the offseason, the Broncos hired Gary Kubiak as their new head coach, so Manning's return would coincide with somewhat of a new offense. Elway didn't seem concerned.
"Peyton could fit in this offense very easily," he said. "It's a lot more dependent on balance, so therefore Peyton is hopefully not going to have to throw the ball 50 or 55 times."
Manning turns 39 years old in March and with that in mind, Elway said he felt that he may even be better off.
"I think for an older quarterback it's a perfect system to be in. It's really a great system for any quarterback but I think it's even more helpful the older you get."
Elway also said that there really is no timetable for Manning's decision as he told the quarterback to take all the time he needs.
The Seahawks' general manager weighs in on the Super Bowl loss and the pass call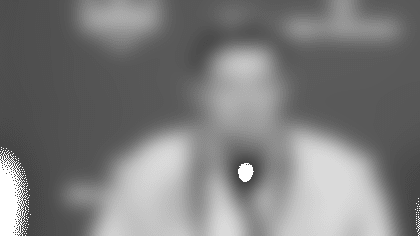 There was so much reaction to Seahawks head coach Pete Carroll's final Super Bowl call and general manager John Schneider expressed his own feelings on Thursday.
"I'm not over it," he said. "I think it's always going to stay with you. It's a part of life. There's a lot of big games that I've been a part of that don't go your way—can go all the way back to high school if you want.
"No, I think it drives you."
Collectively, the Seahawks are now setting their sights on next season.
"We are just moving forward. We had started our process for the offseason down in Arizona, so we were moving toward next year already, about a month before the game."
Texans general manager Rick Smith recalls scouting J.J. Watt
Texans defensive lineman J.J. Watt became the first defensive player in a long time to receive MVP-attention in 2014 and general manager Rick Smith was questioned Thursday as to what he saw in him during 2011, the year of his draft class.
"First of all, you saw a tremendous size, skill, athletic ability, that whole ratio, you saw that," he said. "The thing that just jumped out at you about the guy was his effort and how good of a person that he was.
"The one thing we knew about him was that you would get his all."
Arizona head coach Bruce Arians talked what he learned in the process of interviewing Tyrann Mathieu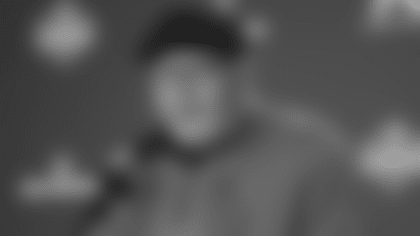 Several potential draft picks come every year with off-the-field issues.
This year, many draft analysts highlight former Missouri wide receiver Dorial Green-Beckham as a player teams will need to especially get to know, as he was dismissed from Missouri's program in 2014.
Cardinals coach Bruce Arians was asked about his experience in dealing with Tyrann Mathieu, who before being drafted by Arizona in 2013, was dismissed from the LSU football program for violation of team rules.
"This (the Scouting Combine) is the first step," Arians said. "In 15 minutes, it's hard, and they are programmed to answer the right questions. The big thing is to get another chance to stun them, and hit them with a question they aren't programmed to answer.
"You get a feel for a guy. Does he have the passion? Does he really want to do the right thing? It's different for whatever issue you have, it's different to see the future on how they will stay away from the problem or is the problem going to reoccur?"
He expanded on dealing with the case of Mathieu specifically.
"He went through his rehab process and was genuinely passionate about the game. Giving up the game killed him. You could see it in him."
Browns not sure on quarterback situation
The Chiefs play the Cleveland Browns in the regular season in 2015, and with all that's happened in Cleveland, who will be starting at quarterback is still under question.
Browns general manager Ray Farmer was very non-commital when asked about it on Thursday.
"I look at the quarterback situation as the Browns look at the quarterback situation," he said. "Coach (Mike) Pettine has articulated that he wants a starter and we're going to do the things we've got to do to get him somebody that he feels comfortable with as a starter."
The Vikings feel a bit differently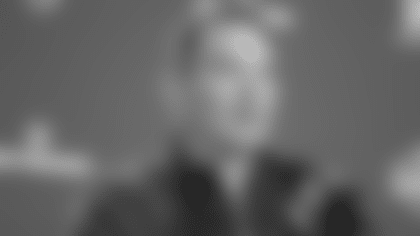 The Chiefs also play the Vikings in 2015, and unlike the Browns, they are very confident in who they have behind center.
"We worked so hard in trying to find a quarterback," Vikings coach Mike Zimmer said Thursday of the process behind drafting quarterback Teddy Bridgewater. "Norv Turner and Scott (Turner) and those guys did a great job and not only Rick (Spielman), but all the scouts. We put an unbelievable amount of effort into finding a quarterback and we were extremely fortunate to find this guy.
"He won that Pepsi Rookie of the Year thing and I told him. So I sent him a little text and I said, 'Hey, Teddy, congratulations, I said. Now let's go win a championship, unless you just want to be a celebrity quarterback.'
"He texted me back and he said, 'Thanks coach, he said but I've never been about individual awards. All I care about is winning as a team and getting better every day and that's all I want to do.'"