Chiefs general manager John Dorsey has been done with his Scouting Combine press conference for more than an hour, but he remains in the lobby.
Green Bay journalists want to talk about the olden days. He's happy to.
Kansas City beat writers want to talk about the current ones. He accommodates.
Old friends like Packers head coach Mike McCarthy want to say hello. He laughs with them.
It's been 23 years since the Chiefs' general manager started his post-playing career as a scout and guess what.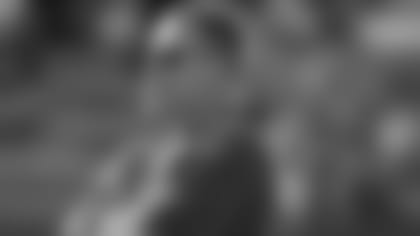 He still loves his job, and while head coach Andy Reid reigns the Kingdom in the regular season, the Scouting Combine begins his show, and it's showtime.
"It's the first time the organization as a whole gets a chance to see the draft class of 2015 up close and personal," he describes. "It's an opportunity to talk to representatives and players that are on your current team and it's a venue to reach out to people in the league office and also to develop and build relationships among your peers in the NFL as well."
Dorsey says he believes that the most useful part of the Scouting Combine is the medical component. Before he sees numbers or gauges a player's personality, he wants to make sure the potential to-be-Chief is healthy.
"Like in any endeavor, the medical health is so vitally important to anything," he says.
If a player checks out medically, Dorsey is eager to see the numbers he puts up.
While the Scouting Combine is made up of individual events with candidates more or less battling themselves, he frequently uses the word, "compete."
Behind closed doors, he selects players to interview that he and his staff have been studying together in meetings for two weeks now.
He nearly balks when asked what could possibly make one of them suited for Kansas City.
"That's easy," he says. "It's men that strive to dare to be great. It's guys who are really truly passionate about the game of football."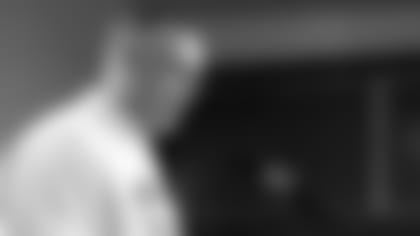 It's quite a quote because when he says it, you can feel his own passion behind it. Being a Chief means something to Dorsey, and he's so excited because the Scouting Combine is just the beginning of the long process.
The scrolls of paper are on his desk, but he's barely touched the blueprint with a pen.
That blueprint for 2015 will be an extension of the one for 2014 that was an extension of the one for 2013. More than a brand new house, he is now building a third floor. His well-known draft philosophy of picking the highest talent remaining on his board is working.
The groundwork, the two winning seasons in a row, is there.
"I think you have to have consistency, you have to have patience," he explains of that thought process. "But I think at the end of the day, if you have this type of philosophy, you'll build a solid foundation and you'll continually be able to build your philosophical traits that you talk about."
That being said, Dorsey realizes that the time has come for that product to take the next step.
"We're in the third year of this thing," he says. "Now it's time to be consistent. It's time to have a standard that you're proud of."
It's a funny statement when you think back to the lobby because there it becomes clear that he already has a lot to be proud of.
The amount of respect for his mind, one that's regarded as one of the game's best, shows in the sheer number of people waiting for his opinion, his thought, his joke.
But the conversing and talking is only two hours out of the time of the week-long Combine, and people realize that when he leaves that lobby, they won't see him again for a while.
Dorsey will go back to his area in the seats, he will talk to his fellow scouts and he and his team will begin building the draft plan. 
"The two years we've been here, by no means are we satisfied, but we've taken a step in the right direction," he says.
"But we want to be consistently good. That's what we want to do."
Current Chiefs at the NFL combine throughout the years.