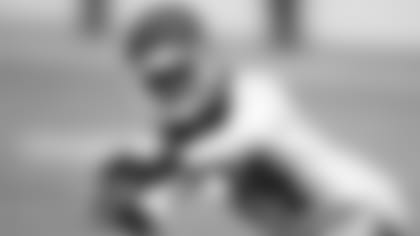 The Kansas City Chiefs wrap up this week's OTA session today, following what has been a very productive three days.
I caught up with some of the Chiefs secondary players to get their evaluation of the team's 2013 rookie class.
"We have a good group of rookies," Chiefs DB Kendrick Lewis said. "We're just going out there, helping them along the way because it's a new start, but at the end of the day, it's football. We go out there (and) if they need our assistance as veterans, we're there to help them along the way; if there's a problem with coverage and things like that, learning the defense and learning the offense, we're there to help."
Chiefs CB Dunta Robinson echoed the samed thoughts on the new guys.
"The rookie class, they're coming in and sitting down and they're learning," Robinson said. "They're very attentive, they're taking a lot of direction and a lot of guidance from a lot of the older guys in this (locker) room."
Chiefs DB Eric Berry said the rookies' desire to be great is already paying off.
"We have a nice class in here right now," Berry stated. "Everybody's coming in ready to work; I think that's the biggest plus, guys are focused. I can tell they got a lot down pat, just from the rookie minicamp because when we go in our meetings and coach asks them about certain plays and certain calls, they're on top of it. I feel like those guys are ready to get in and are ready to help this team out."
Berry also gave some thoughts on his fellow Tennessee Volutneer, Chiefs QB Tyler Bray.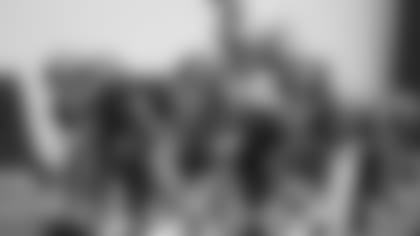 "That's my dawg," Berry said. "I know he's going to come and do great things for the Chiefs. Right now, I can't really get him out of the hotel because he's been studying his playbook and watching film, so, he's pretty much locked in and focused."
Like Bray, Chiefs fans are hoping the entire rookie class is focused on making an immediate impact for the team this season and beyond.