Chicago Bears head coach John Fox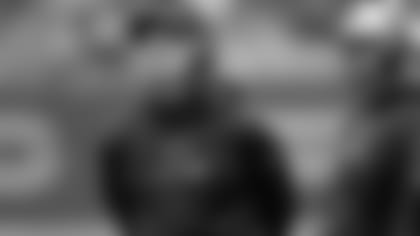 Chicago Bears head coach John Fox evaluated what he sees in the Chiefs defense headed into the game.
"I think there's a couple things I'm pretty familiar with, as far as jersey numbers and what their abilities are, with 50 (Justin Houston) and 91 (Tamba Hali)," Lewis explained. "They look like they're creating havoc, as well as [Dontari] Poe, their nose tackle, he's a pretty dominant guy inside. [Derrick] Johnson, whatever, inside linebacker, whatever name they put on him, so I see the talented group we better be ready for."
Fox explained what his running back, Matt Forte, does well.
"He is pretty unique in that he does an outstanding job running the ball," he said. "He's a slashing-type runner that's got good vision. I think he has a good feel of the pass game as a route runner, as far as the screen game, when you flex him out. This thing is about being skilled, you know, and being skilled in all parts of your job."
Looking across the lines, Fox was asked what he sees in running back Jamaal Charles.
"We're going to be facing a pretty good guy in Charles there, that, I believe he's skilled in all facets of his game, he said. "I still see a guy that's very explosive. He can hit a home run any time at bat. I think he also runs with, you know, I don't want to call him a small guy, but for an explosive, fast guy he runs with good playing strength."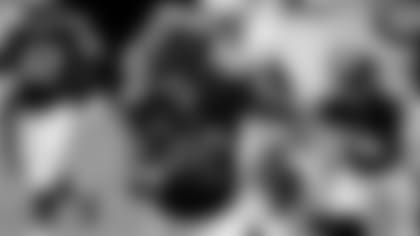 Running back Matt Forte had a lot of good things to say about his adversary, Jamaal Charles, during his media opportunity.
"I would probably say some of the same things he said about me, just being a guy who, we got drafted in the same draft class and exceeded expectations obviously," he said. "Definitely got to watch out for his speed in the run game and the passing game. Got to watch out for him. Different things. In the screen game, he's dangerous. He's dangerous all over the field. He's a guy that you've always got to know where he's at, at all times in the backfield and even split out as well. Definitely, in the up-front, got to get penetration by a d-line, just try to shut him down."
Forte weighed in on what he sees in the Chiefs defensive front on film.
"A really good front," he said. "You've got [Justin] Houston on the outside along with Tamba Hali, who's been doing it for a long time, and [Dontari] Poe, who's in the middle of the defense who, you know, it's hard to move a big guy like that. With Derrick Johnson being back there as well, with Eric Berry getting everybody lined up in the secondary – this defense is a legit, good defense, so we definitely have to, up front, handle them in the run game as well as in the passing game with the two premiere rushers on the outside and not a lot of penetration in the run game disrupting."
Forte prefers to play the role of running back as opposed to wide receiver despite being used as both.
"I always say, when I get asked that question, I'm a running back first, obviously," he said. "I like running the ball – I've obviously been getting the ball a lot more in the run game this year than last year. We didn't really run it that much – I had a hundred and some catches. And I knew that going into this year, I said I probably won't have 100 catches this year. They're both fun to me. In the passing game, you're allowed to get a little bit out in space more and be able to take advantage of one-on-one matchups if you can if they're playing man defense. In the backfield, I've always been a runner, I like running the ball."