Cincinnati Bengals head coach Marvin Lewis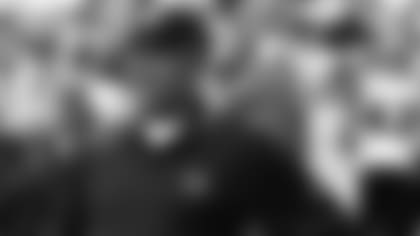 Cincinnati Bengals head coach Marvin Lewis shared his thoughts on what stands out about Andy Reid and the Kansas City Chiefs passing attack.
"I think the fact that they've always spread the football and that they're going to come into the game and have a certain plan," he said. "You're going to get a feel for it early in to the football game where they perceive the weaknesses in the things that you do and so forth with their openers and their scriptings."
Lewis acknowledged that the Chiefs have a multitude of weapons at their disposal.
"We've got to be on point and stay very very sound and figure it out. They've got some great weapons in Jamaal [Charles], even as a receiver of the football, and [Travis] Kelce as a receiver and [Jeremy] Maclin now. So Maclin kind of got going Monday night, so we've got to stay very sound and do the things we do."
Lewis specifically commented on the passing game this past Monday against the Green Bay Packers.
"I think they kind of hit their stride there through the game," he said. "It maybe didn't start exactly the way they wanted, but they kept chopping wood. It was a contested game at the end and you have to give them credit for fighting back in the football game."
Lewis evaluated what the return of cornerback Sean Smith could do for the Chiefs defense.
"Sean is a good player," he said. "He plays very long and can get his hands on people and so forth, can contest the ball at the point. I'm sure they're excited to have him back in the lineup."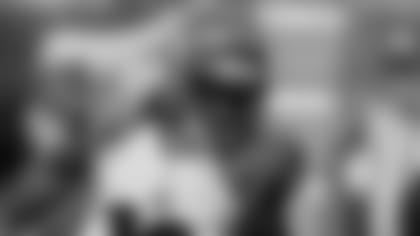 Cincinnati Bengals wide receiver A.J. Green commented his outstanding game this past Sunday against the Baltimore Ravens that earned him AFC Offensive Player of the Week honors (10 receptions, 227 yards, 2 touchdowns). "I think it's just up there [with some of my best career games]," he said. "Still a lot of stuff I could do to make a couple more plays, but it was pretty good. The biggest thing is we came out there with a win and that's all that matters."
Green explained what he's seen in the Chiefs defense on tape.
"The two pass rushers are unbelievable," he said. And [Justin] Houston is one of the best pass rushers in the game. We just have to protect against them and try to slow them down a little bit."
Green recalled his matchup with Sean Smith in 2012.
"He's a big, long corner, very athletic, can run, he has long arms and he likes to press," he said of Smith before outlining his preparation strategy. "I read every DB and try to focus on the things I need to, what they do well, so I can take that away. Just the same old, same old."
---