The opposing quarterbacks seem to have grabbed most of the headlines heading into each of the Kansas City Chiefs last two games—Derek Carr of the Oakland Raiders last week and Drew Brees of the New Orleans Saints this week—but it's been Alex Smith who has stepped up and made the plays to lead his team to victory in each of these contests.
The Chiefs defeated Carr and the Raiders last week by a score of 26-10 and then beat Brees and the Saints on Sunday, 27-21.
Over the past two weeks, Smith has not only completed 78 percent of his passes, but he's also averaged 9.5 yards per attempt in the process, which is better than his counterparts in each of the last two games.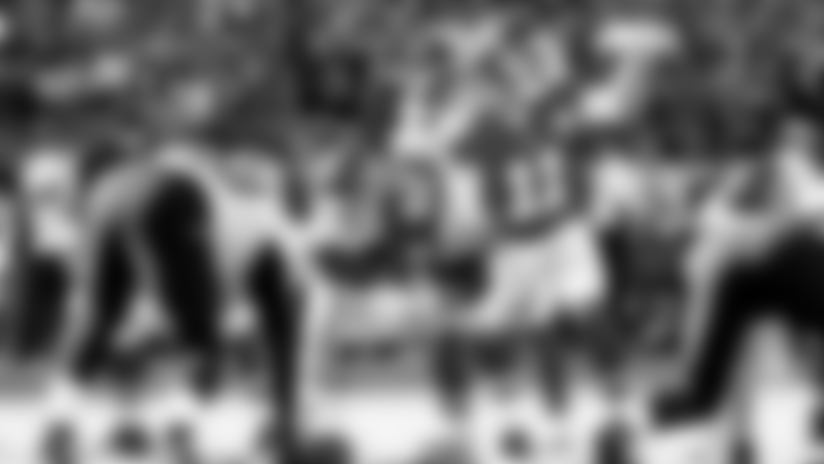 It's been a nice mix of efficiency and explosiveness from Smith and the Chiefs offense, and those paying attention should take note. It has averaged 6.3 yards per play in these two games combined.
Smith finished Sunday's game against the Saints 17 of 24 for 214 yards and two touchdowns—good for a quarterback rating of 126.
"He's a prolific leader," center Mitch Morse explained of Smith. "He's an easy guy to rally around. He understands the game plan better than anyone and he trusts us, and I think that means a lot and carries over to the football field."
"He's so calm throughout the entire game," fullback Anthony Sherman added. "It doesn't matter what happens. He just goes out there and leads by example. Everyone knows he's going to put us in the right situations and make the right decision.
"He's one of those true leaders."
Smith had to show that ability to stay calm and we saw that relationship he has with his teammates carry over to the field as the Saints defenders took a few questionable late shots on him throughout Sunday's game, which caught the attention of everyone in the stadium.
"I felt like they kind of got out of control," Smith said after the game of the hits. "I thought the refs weren't controlling the game as well. I thought all three of [the hits] were questionable. In the end we didn't get [the calls], and that's the way it goes. I thought they all were very possible."
"He was probably lucky he didn't get hurt there," Chiefs coach Andy Reid said of one of the hits in particular after the game.
One of the three hits Smith was talking about came early in the second quarter and right in front of the Saints bench, and immediately after he got hit, running back Charcandrick West and others came to his defense.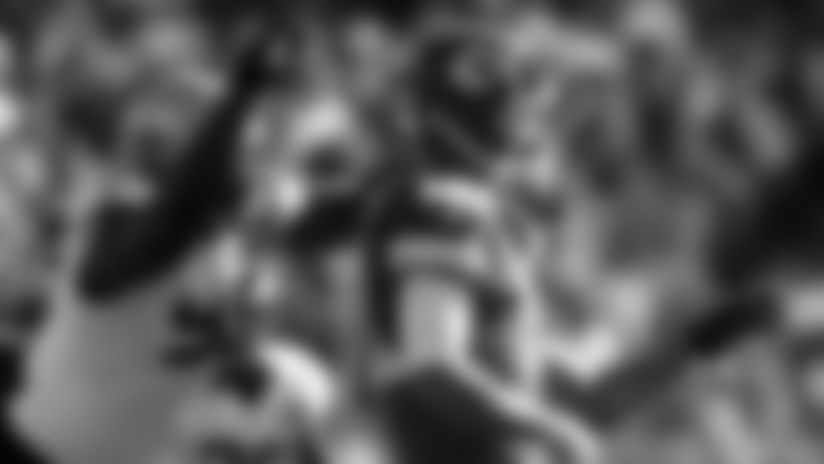 Ultimately, West, who called Smith "a savage" after the game, was called for the 15-yard penalty after the play, but the point they made was bigger than the 15 yards—they weren't going to stand for that kind of stuff and were going to back up their quarterback.
On the Chiefs next play, Spencer Ware ran it for 11 yards.
The play after that, Smith hit the speedy rookie Tyreek Hill for a 38-yard touchdown.
"Alex just told me to run as fast as I can and I was able to make a play," Hill said of the touchdown after the game. "I've made the catch before, so it wasn't a surprise to me or anyone on the team (that I made the play.)
"I've just got to be able to make plays when my number is called."
Another one of the defining plays of Smith's day, of which there were a handful, was the 18-yard completion to second-year receiver Chris Conley on third-and-17.
As the Chiefs could have easily called a draw or run something safe in that situation, Reid called for one down the field and Smith and Conley made it happen.
"That was an amazing catch," Reid said of Conley's play after the game. "To be able to get his feet down – that [defender] was all over that thing. It was a nice throw, great catch, big play."
"I was blocking but everybody saw it on the replay," tight end Travis Kelce recalled of that play. "I mean, Chris is making some crazy catches and coming up huge for us. It's awesome to see him blossoming as a young receiver."
**Conley finished the game with two catches for 29 yards.
"I feel like I might not get a lot of balls, but when they do come, they're needed," Conley said in the locker room after the game. "You've got approach the game like that and that's one of the thing [Jeremy Maclin] has been teaching me, is that everything is needed."
On a deeper level, Conley found comfort in knowing that in those situations and with a defender draped on him in an adverse throwing situation, Smith still tossed it in his direction.
"I'm super thankful that [Smith] does trust me enough to throw me some of those ball because in some of those situations, it's not a great look," Conley explained. "He could have gone either way, props to him for giving me a chance."
Smith has been taking chances recently and the Chiefs offense has benefitted from that.