While Chiefs QB Alex Smith addressed the media following Wednesday's OTA, it was Chiefs NT Dontari Poe who stole practice headlines by tipping a pass, intercepting it and taking it the other way for six. According to Poe, once he had the ball, his mind immediately focused on the end zone.
"That was just my first thought," Poe said. "As soon as we came in here, they talked to us about being  a defense that can score touchdowns, to be a great defense; so, it was my first thought, to just take off with it."
Following the score, Poe celebrated with a dance that he's been thinking about for quite some time, saying, "I dreamed about it, so I did it."
More concerned about fulfilling his responsibility rather than worrying about the dance that followed, Poe described his duty.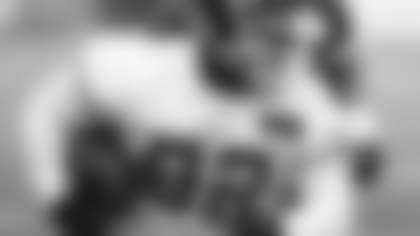 "Any way we can disrupt the offense and the quarterback, getting our hands up to get there, that's the first thing we do as d-linemen," Poe said.
"You just put your hands up and hopefully you knock the ball down."
Chiefs DE Mike DeVito says Poe's TD typifies what Chiefs fans can expect from the NT this season and beyond.
"Man, just like I keep saying, he's such an athletic guy," DeVito said of Poe.
"You think it's a DB running but then you see a 350-pound man, taking off down the field; it's exciting to see somebody so big and so athletic and the way Dontari's been playing, he just continues to grow. I can't imagine anything less than the Pro Bowl for him in the future."
As fun as it was to see Poe and the team react to the TD, the NT said the entire practice, not just his moment of glory, was productive.
"Overall, I think it was because we had more energy," Poe said. "You have to take advantage of every opportunity and we're trying to do that, day by day, practice after practice."
It's not just the defense trying to make the most of its opportunity, but special teams and the offense, as well.
Chiefs QB Alex Smith had a smile on his face, when asked after today's workout about the team's consultant, Pistol innovator Chris Ault, who has been at practice the past few days.
"Yeah, we're getting a lot of questions answered, that's for sure," Smith said. "It's great to have him here, obviously. A guy with that kind of knowledge is great to have around the building. I'm making the most of it."
Smith also assessed the play of WRs, Dwayne Bowe and Jon Baldwin.
"They're doing a great job," Smith said. "Everybody across the board is putting in a lot of work and those two guys, especially working with the first unit. We're getting a lot thrown at us and those guys are making a lot of adjustments. They're two big targets, really big targets. Dwayne is a really special player. You can see it out here, making plays. Anything near him, he seems to come down with. That's what you like as a quarterback, but those guys are doing a great job."
As for the special teams, rookie Knile Davis continues to impress the coaches and has said from day one, he's willing to play wherever this team needs him.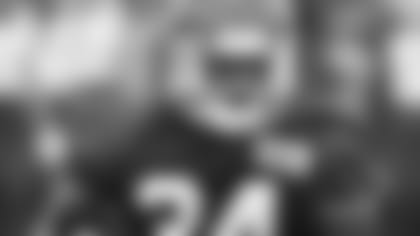 "I know the NFL is big on special teams, because it's a short roster, a 53-man roster," Davis said.
"You need guys to participate and compete hard on special teams. So, I knew there was a chance that I'd be doing special teams, and I am. I'm doing a lot, I'm doing kickoff return, punt return, kickoff; I'm doing pretty much all of them, except field goal. I knew it was a possibility that I'd be on some kind of special teams."
If Davis, Alex Smith, Dontari Poe, Mike DeVito and the rest of the Chiefs perform up to their abilities, the Kansas City Chiefs will be described as just that, a special team.
Footnote - Chiefs LT Branden Albert and CB Brandon Flowers missed practice Wednesday, because of illness.