The Kansas City Chiefs are in the midst of their final break, before training camp begins in late July. Most of the players have left the facility, which Chiefs head coach Andy Reid and staff will also do this week, briefly getting away before the grind of the 2013 NFL season continues.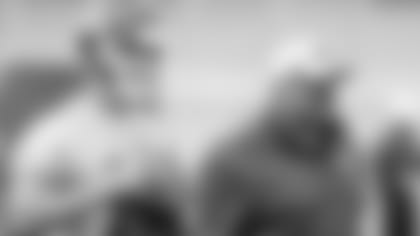 During the last five months, coach Reid has been hard at work, hiring his staff, traveling on scouting trips, including the Senior Bowl and the NFL Scouting Combine and of course, leading OTA and minicamp practices.
Before the players began their offseason workouts, coach Reid envisioned what he'd like to see happen, heading into the season.
"You have an idea, yes," coach Reid said.
"You come in with an idea. I think we've exceeded that. You can put a whole lot in, but it's important that the fundamentals and techniques are there too on both sides of the ball and special teams. I thought we were able to maintain the fundamentals and techniques and get better at those, and at the same time, the players were studying so stinkin' hard that their retention was good enough to where you could add a little bit more than what you thought you could."
While the team continued to improve throughout minicamps and OTAs, both on the field and in the classroom, the challenge now is for the players to not waste the hard work they put in this offseason.
"That's one of the things we just remind them to make sure they stay on top of," coach Reid said. "They've all got their notes. They can go back through those, so when they come back, they come back sharper, ready to go."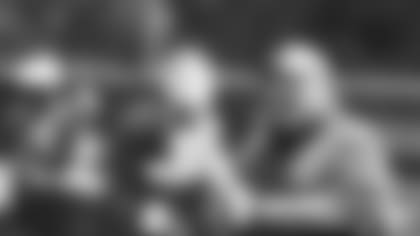 Chiefs QB Alex Smith spoke more to not wasting the offseason work.
"For me, you've put in all this work, working out, football on the field throwing, so to take six weeks off and not continue that, it would be a shame with all the gains that we've made," Smith said.
"You're constantly working out every day. We're going to keep throwing. I'm going to continue throwing. When you can, yeah, you spend the rest of your time with your family, and get it in because once the season starts, I'll be here a lot more than I'll be at home."
As for the Chiefs rookies, coach Reid is very impressed with their progress and trusts that they'll spend their offseason wisely.
"They're very disciplined," coach Reid said.
"They've all been here, so, it's been very productive. We can bring them back a little bit earlier, but I'm not doing that. We're good with what we've gotten done with them."
The Chiefs offseason program was the first step in the team's 2013 journey, which continues next, under the hot sun, at training camp in St. Joseph, Missouri.
"We need to take that next step," coach Reid said.
"This (offseason) has been in shorts, and we've got to get in pads. You're challenged both mentally and physically to another level once you're in pads. It's tougher when you're that tired to concentrate day-in and day-out. We'll see how that all works. Then you go through the preseason games and you have the chance to see guys there; this is just part of the evaluation period. We'll take the next period when we get to St. Joe, and then you add the games onto it and we'll evaluate that."
Chiefs fans can't wait for the evaluation process to continue, meaning the regular season is that much closer to beginning.