Sometimes life has an interesting way of coming full circle.
The year was 1989 and current Kansas City Chiefs head coach Andy Reid had just followed Bob Stull to the University of Missouri to be his offensive line coach.
Stull had hired Reid just two years prior at the University of Texas-El Paso to the same position, and the two years they spent together was enough time for Stull to know he wanted Reid to be a part of his next staff.
When Reid arrived at Mizzou, his starting right tackle was a senior and a pretty good athlete. Fast forward 26 years.
That senior tackle now has a son of his own—one that suits up for the Tigers on Saturdays just like he did under Reid back then.
That son would be the Tigers true freshman starting quarterback, Drew Lock.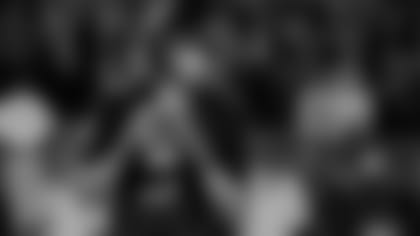 "He was the prettiest offensive linemen I've ever coached," Reid jokingly said of Andy Lock, Drew's father, who played at Missouri from 1985-89. "He was a heck of a player and a heck of an athlete. I only had a chance to coach him for that one year. I used to tell him I wish I had you for four years; that would've been a lot of fun.
"But what a great job he's done with his son—his boy's playing well and starting Division I football as a true freshman—that's something."
Lock will make his sixth career start on Saturday against BYU at Arrowhead Stadium.
Reid has special connections to both schools, having played his collegiate career for the Cougars.
"I've got to tell you, I bleed blue," Reid said of his alma mater, "but there's no place I loved coaching more than the University of Missouri. Columbia is a wonderful place to live and raise a family.
"The support there, Faurot Field, I had an opportunity to meet Don Faurot. He had an office right next to mine and what a great thing that was."
Reid recalled the kind of athlete he had back then in Andy Lock.
"He was probably a quarterback playing offensive line," he said. "He could throw the ball as well as half of our quarterbacks. He was really a good athlete."
Lock enjoyed that 26 years later, Reid still remembers the abilities he showed after practice while he and his teammates were just having some fun.
"That's hilarious," he said of Reid's comment on his passing ability. "That's something that we did a lot of after practice. We'd get done and we'd throw the football around just to have some fun. I don't know why God blessed me with the ability to throw a football. I wasn't good at a lot of things, but I could throw a football a little bit for sure for a big, fat lineman."
That ability to throw a football was obviously passed on to his son, Drew, who chose to play for his father's alma mater after a standout career at Lee's Summit High School landed him on the prestigious Elite 11 list.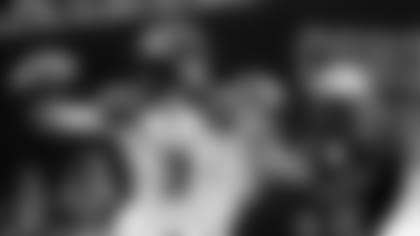 Trent Dilfer, the former NFL quarterback who now works with the Elite 11 program, had high praise for Lock.
"He's one of my 10 favorite kids I've ever worked with," Dilfer told the St. Louis Post-Dispatch. "He's just a tremendous young man. He has that presence to him that's more important than his talent."
Some notable Elite 11 alumni include Andrew Luck, Jameis Winston, Matthew Stafford and Teddy Bridgewater, just to name a few.
Lock is hoping that his son can find the same kind of guidance at Mizzou that he received from Reid, even if it was just for one season.
"Looking back on it, the things that he not only taught us on the field but the things I can recall in his office and the one-on-one stuff were really special," he explained. "Throughout life, coaches kind of shape who you are. You don't realize they're doing it at the time, but looking back on it, I wish I had a longer period of time to spend with him and work with him.
"That year I played for him and under him was a really special year for me, for sure."
Lock isn't surprised of the success Reid has had throughout his coaching career since he played for him back before he ever worked for an NFL team.
"Not 1 percent of me is surprised," he explained. "[Reid] is the total package as a coach. He's good at understanding how to get the most out of his players and had a special quality that I'm not sure all coaches understand. He definitely didn't treat everyone the same, he understood how to motivate and get the most out of each individual player.
"His dry sense of humor and the little bit of sarcasm you hear from him—that was something that we kind of connected on. I understood what he was trying to get out of me. That's something I really appreciate and I still see that in him."
While they've played phone tag a few times, Lock said he hasn't spoken to Reid for a while.
They're both extremely busy as Reid spends his time running a football team and Lock is busy running the "Summit Bar and Grill" locations in Lee's Summit and Waldo—the two restaurants he owns.
Lock and his son almost caught up with Reid at Chiefs training camp two years ago, but Reid had to run off for a prior commitment as soon as practice ended.
It still worked out for them as they were taken down to the field after practice thanks to equipment manager Allen Wright and former Chiefs player Kendall Gammon, both family friends of the Locks.
"[Chiefs general manager] John Dorsey pulled Drew aside that day and actually took him out in the middle of the field," Lock explained of that day after practice. "He and Drew probably had a 10-minute conversation. He gave Drew some thoughts on how he could be successful moving forward."
Despite being ranked as one of the top high school recruits in the country, choosing Missouri over Ohio State, Michigan and others, he hadn't played a down of college football yet, but there he was chatting it up with an NFL general manager on a training camp practice field, undoubtedly somewhere he'd like to be a few years from now.
"One of the things I remember he told Drew was, 'You've got to be able to stand in that pocket and take the bullets flying around you. And if you can stand there and take it and deliver the ball at the last moment before you get your rear end knocked off, that's one of the most important qualities of a quarterback."
And it wasn't just Dorsey who stopped to talk with Drew.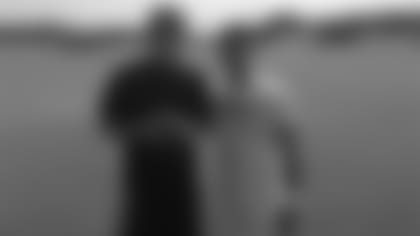 "Something else that was cool was that Aaron Murray was kind of hanging out there and came up and started talking to Drew," Lock said. "They were talking about the Elite 11 and SEC football.
"That was a neat day and that's something that Drew still talks about."
While it's not yet a complete circle (that could only happen if Drew plays for Reid at the NFL level one day), the connection shows how these two are bound through the University of Missouri and its football program, which after a long week gets to step on the field on Saturday at Arrowhead Stadium. "I'm glad to see his son doing well," Reid said. "I really am. He looks like he's got a bright future."