When you have success, this is what happens.
Earlier this week, the Indianapolis Colts announced that they had hired former Kansas City Chiefs director of football operations Chris Ballard as their new general manager.
Ballard, who has spent the last four years in Kansas City working under John Dorsey, has been one of the most well respected personnel men in football for years, and the hiring has been widely praised by those all across football over the past 24 hours.
"I'm thrilled for Chris and his family," Dorsey explained. "Beyond football, the Colts are getting a good man. I've enjoyed our friendship over the last four years together, and I wish him the best moving forward."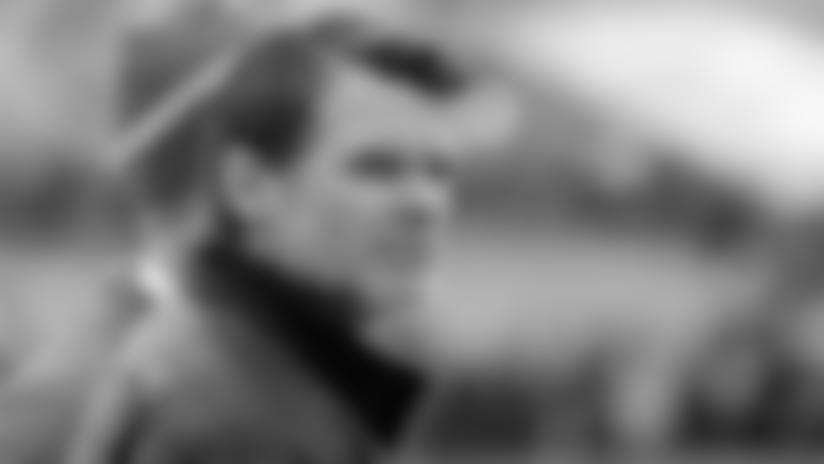 The Chiefs have been a model franchise when it comes to consistency over the past four years under the leadership of Dorsey and head coach Andy Reid, so it's not a surprise that other teams would go looking to find pieces of the Chiefs organization to bring over and try to emulate that kind of success.
Led by Dorsey, Ballard and company, the Chiefs have overhauled a roster over the past four years that has put together an overall record of 44-24, including three trips to the playoffs and a division title in 2016.
In the four previous seasons before Reid, Dorsey, Ballard and company arrived, the Chiefs were a combined 23-42.
Dorsey's right-hand man on the personnel side during this transformation was Ballard, who left the Chicago Bears after 12 years in their personnel department to join Dorsey in Kansas City in 2013, via the long from read on Dorsey, "The Life and Career of John Dorsey."
"I trusted him," Ballard, who first crossed paths with Dorsey while scouting at Louisiana Tech back in 2000, and then later on, when Dorsey helped organize the Hula Bowl, a college football showcase that ran for more than 60 years before ending in 2008, explained. "Especially just knowing a lot of the people I knew in Green Bay, knowing [Dorsey], and knowing what he stood for and what kind of man he was, it made it an easy decision."
Ballard said he has learned plenty from his mentor over the past four years in Kansas City.
"I've learned from John that there's always a player out there and you've always got to continue to dig and look, and you can't be scared to bring that guy on your team," Ballard explained. "You've got to be aggressive. If you think this guy's better than somebody that you have, you've got to be willing to make the move. We're not drafting for our egos. We are drafting for the Chiefs and I've learned that from John.
"It doesn't matter what anybody else thinks. It only matters what we think in that room because at the end of the day it's the Chiefs' pick."
One of the most recent moves that's directly attributed with the success of the personnel staff was the decision to draft cornerback Marcus Peters, who was just named an All-Pro as a follow-up to a rookie season that saw him win the NFL's Defensive Rookie the Year award.
"One thing about [Dorsey] is he never makes it about him," Ballard explained. "It's about us. It's about that room - the coaches, the scouts, and all of us getting it right together. At the end of the day, that's what always stays. Even when he has a strong belief in a particular player, he wants to get everybody on board with it."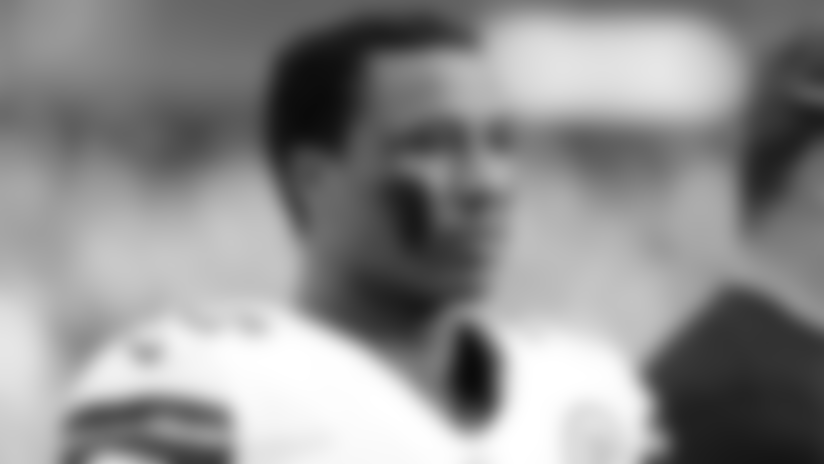 In the case of Peters, Dorsey wanted to get everyone on board. 
"He absolutely, unequivocally wanted Peters," Ballard recalled of the work leading up to that draft. "I give him a lot of credit for that because everybody tried to poke holes in his steadfast belief that this kid was a good kid at heart and was going to be a great player for the Chiefs.
"And he was right - he was dead right."
In the days leading up to that 2015 draft, Dorsey sent Ballard out to Oakland to visit with Peters and his family for a couple of days. He wanted to be sure and so he sent Ballard.
The decision to draft Peters can be looked at as one of the best draft picks for any team in the NFL over the past couple of years, and Reid spoke on Sunday night after the Pro Bowl about what he's seen from Ballard during their time together.
"Well, Chris is a great person number one," Reid said. "He's also a very hard worker and very intelligent, and he and (Colts head coach) Chuck (Pagano) will hit it off and they'll do a nice job. I'm also a Ryan Grigson fan, but I'm all in with Chris and we'll miss him. He's been a big part of what we've done, and Dorsey's coached him up and they've worked really well together.
"We've had a lot of success and the Colts are close, and this will be a nice addition (for them)."
Reid explained what the Colts can expect from Ballard 
"You'll see a relentless worker with a big personality," he added. "Somebody that will bring energy to that organization and who will be a great contributor."