After 10 OTA practices over the past month and then three days of mandatory minicamp, Kansas City Chiefs coach Andy Reid is happy with what the team has been able to accomplish.
"I thought the execution was good," Reid said after minicamp practice on Thursday. "I mentioned that to the team this morning. We were able to add quite a little bit of stuff in [with] this being our fourth year. They came out and handled it. I thought they were sharp, and that's where we should be.
"Can we get better? Yeah, we'll do that. We need to get ourselves in pads and get rolling here up at St. Joe."
The coaches and players now have about five weeks off before they report to training camp on the campus of Missouri Western State University at the end of July, and Reid's message to the players was to not let all the work they've put in over the past few weeks go to waste.
"I mentioned to the guys, 'Don't lose what you've gained here, conditioning-wise,'" Reid noted. "Make sure you come back in good shape so you give yourself a chance. The last thing you want to do is come into camp and be worried about your physical conditioning and not getting better as a football player.
"Once we get into camp and you're tired and pushing through the fatigue, you have to discipline yourself through that period, because that's going to be January and February and that latter part of December, you're going to be feeling all those same aches and pains and fatigues – you have to make sure you push through that."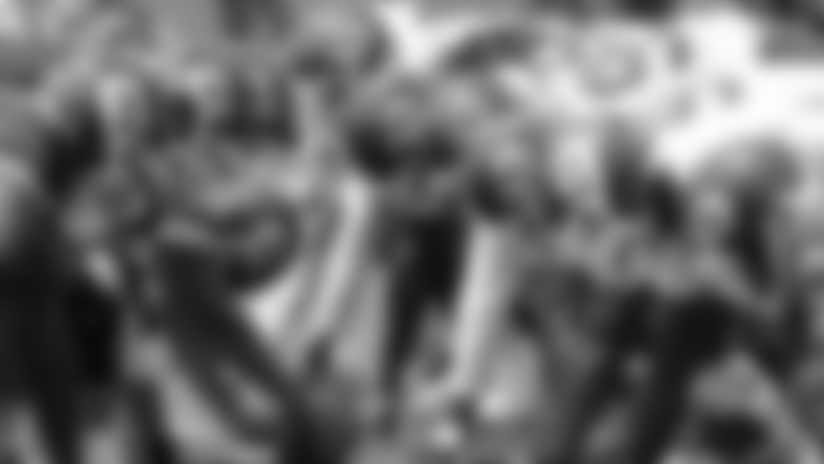 While the last few weeks have been without pads, which limits the kind of work that can get done, Reid said it was all a step in the right direction.
"I've said before, it's like being a farmer – the work's never done," Reid added. "I was pretty happy with how and what we got done, and that's a tribute to the players and the coaches. They did a nice job coming out and working when they're supposed to work.
"We made progress as a team, I felt, this offseason."
A look into the Kansas City Chiefs third day of the 2016 Minicamp.