On Saturday night, Carolina Panthers Head Coach Ron Rivera was named the 2013 AP Coach of the Year, which got us to thinking about the job by our head coach, Andy Reid, this season.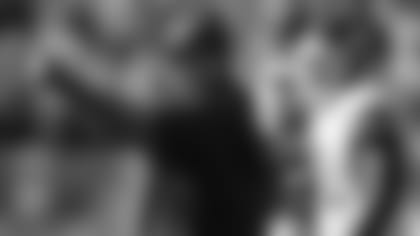 In his first year wearing Chiefs Red, head coach Andy Reid led his team to an 11-5 record and the playoffs. The club completed the greatest single-season turnaround in franchise history, after finishing 2-14 the previous season. Kansas City recorded its highest win total since the 2003 season (13-3). This season marked Reid's 10th postseason appearance in 15 seasons as an NFL head coach. Reid is one of six-active NFL head coaches from the 2013 season with over 100 victories. He has 151-overall wins and is one of three-active coaches with 10 or more postseason victories.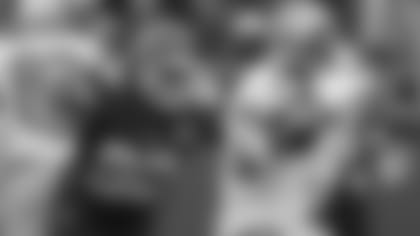 Coach Reid relates with his players, telling them to let their personalities show and that was clearly evident in Week 2, the Chiefs home-opener against the Dallas Cowboys. The players approached coach Reid with the idea of wearing red-on-red uniforms for the first time in franchise history; coach Reid went to team Chairman and CEO Clark Hunt with the request, which was granted. The team responded with a victory in front of 76,952 fans, which was the largest crowd at Arrowhead since 77,368 fans packed into Arrowhead to watch the Chiefs take on Denver (11/11/07).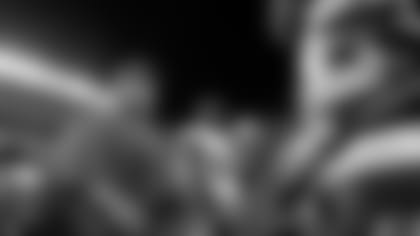 In Week 3, Andy Reid led his team to face the Philadelphia Eagles team that he coached for the previous 14 seasons, becoming just the third head coach in NFL history to coach another team against a team where he spent at least 14 seasons at the helm, joining Pro Football Hall of Fame coaches Curly Lambeau (Green Bay) and Hank Stram (Kansas City). He left the field in the City of Brotherly Love drenched in Gatorade, following his team's 26-16 victory.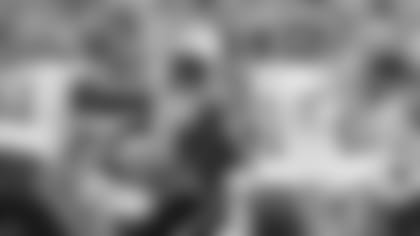 In Week 5, coach Reid led the team to a 26-17 win at Tennessee, giving him at least one victory against every NFL franchise. He became only the fifth head coach in NFL history to accomplish that feat.
Three weeks later, coach Reid and the Chiefs celebrated a 23-17 win against the Cleveland Browns, marking the first time in his 15-year-coaching career that he's started a season 8-0, only to improve that record by one game, after defeating the Buffalo Bills in Week 9, moving to 9-0. With the 23-13 victory, the Chiefs became the first team in NFL history to go 9-0 during their first year with a new head coach and quarterback. The Chiefs are also the first team to start 9-0 after posting two or fewer wins in the previous season and are the first team in NFL history to start 9-0 after posting the league's worst record in the previous year. Kansas City's 9-0 start ties for the best start in franchise history(2003).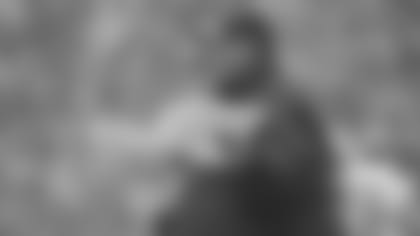 Coach Reid added to his record-setting resume in Week 15, facing the Washington Redskins. The Chiefs win was coach Reid's 150th-career win (140 regular season, 10 postseason). He became the 21st NFL coach to win 150 games. The win also completed an NFC East sweep for coach Reid, who led the Chiefs to a 4-0 record against teams from his former division, doing so in convincing fashion, a 70 scoring differential, scoring 119 points, while allowing only 49 points.
Coach Reid said he was brought to Kansas City to produce a "productive football team", which he did in 2013, leading them back to the playoffs, following Week 15's win in Oakland. The victory extended the largest single-season turnaround in franchise history (nine games).
Despite the success, coach Reid summarized his, and the team's, mindset.
"I'm never satisfied," coach Reid said. "Until you get that (Vince Lombardi) trophy and then you're not satisfied and you're going to go try and get another one. I'm proud of the guys that hung together. Every season presents you highs and lows and I'm proud of the guys that hung together and worked hard to go from 2-14 to our record this year. I'm proud of that. I'm proud of John Dorsey and his crew. I'm not overlooking that. I want to mention the fans, the fan support was huge (and) the people in this building. Clark Hunt and the people that he hired was huge; everybody working together, you take that for granted. That's not how it always is, guys working together to change a mindset, players changing a mindset, the want to, the trust; that's huge. It can't be overlooked at all."
Chiefs fans can be confident that their team's head coach, his staff and players will embrace the offseason with a determination that will lead to another remarkable run in 2014.