Andy Reid walked onto Lincoln Financial Field Thursday night to a standing ovation; three hours and fourteen minutes later, he left it nearly the same way, only this time, coach was soaked in Gatorade and his Kansas City Chiefs earned their third win of the season, topping his former Philadelphia Eagles team, 26-16.
Coach Reid was clear from the start of the week that this trip to Philadelphia, where he coached the last 14 years, was not going to be a distraction and his team proved him right, by marching into the City of Brotherly Love, playing its heart out and leaving with a ten-point win.
"It's a good win," coach Reid said. "I was proud of the guys, coming off the short week and the way they went about their business of preparing for a good football team. We knew it was going to be a tough game; it was a tough game. My hat goes off to Chip Kelly and the job that he's done with this organization. He's stepped in and he's given these player an opportunity to win football games and that's not an easy thing to do. I appreciate the fans and the support that they gave."
The way the Chiefs head coach handled all of the emotions, as well as the media questions about his return to Philly this week, spoke volumes to his players.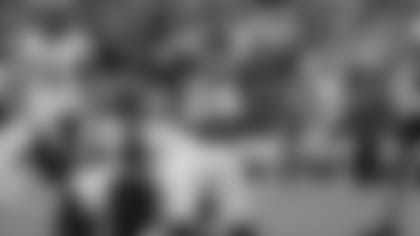 "Andy is a pro, man," Chiefs CB Brandon Flowers said. "He was approaching this game really, like it was a regular game. I think it was the guys in the locker room that felt like we needed to go win, because we thought this was an extra-special game to Andy Reid. As players, we huddled up in the locker room and knew we had to go get the win for coach."
It's been a blast to watch the relationship between coach Reid and his players flourish, even since OTAs and it's those types of relationships that have the Chiefs doing whatever coach Reid asks them to do, and then some.
"This defense was counting on me to be out there," Flowers said. "I couldn't let any of my brothers down and I try to do what I can for Andy Reid, coming back home (to Philly). I just feel like he needed me out there on the field, so I gave it my all."
Chiefs DT Dontari Poe, who used his power, strength and speed to help clog the runways and create pressure up the middle, agreed with Flowers.
"It was big for him," Poe said of coach Reid. "In the back of our minds, we knew he wanted it bad; we played for him and got the victory."
Following the Chiefs 26-16 victory, coach Reid spoke to the emotions surrounding his return to Philly.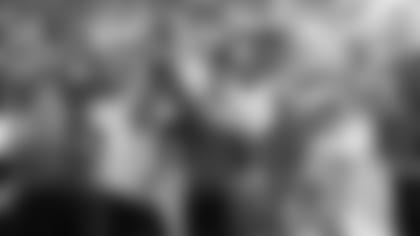 "You put it out of your mind, the best way you possibly can," coach Reid said. "14 years is 14 years; that's a long time, especially for a chubby old guy. I can tell you, I enjoyed every minute here; I'm enjoying my time in Kansas City. Coming back, I really didn't think much about it, until the game was over. It was great to see the guys, the players that are here and I had a chance to talk to a couple of them, after the game. It's all kind of settling in right now. I'm not exactly sure how I feel, other than, I'm glad we won the game."
And so is the Chiefs Kingdom! Congratulations coach, on your team's 3-0 start.