After four years of collaboration between the Kansas City Chiefs, BASF, Aramark and Hampton Farms, Arrowhead Stadium became the first-ever professional sports venue to sell a pre-packaged compostable peanut bag this season.
The compostable peanut bag made its debut at the Bills game on November 26th being sold throughout general concessions and in-seat vending.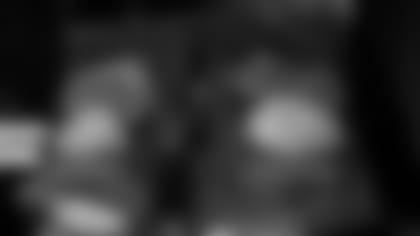 The idea for Arrowhead to sell a compostable peanut bag formed after the Chiefs Vice President of Stadium Operations Brandon Hamilton attended a Green Sports Alliance summit in 2013.
Hamilton saw a presentation by BASF, a chemical manufacture, where they had developed a compostable peanut bag that was only sustainable for one day during the Seattle Mariners' green week.
"As I was developing our green initiative program here, where a big part of it is post-event cleaning and increasing our waste diversion, we're always looking for ways to do that and part of that is getting all the products that we sell to be recyclable or compostable," Hamilton explained.
And that's when he thought about taking a crack at the peanut bag.
"The peanut bags are a product that nobody manufactured recyclable or compostable, so I started thinking about what it would take to get a peanut manufacture to give a product that was compostable," Hamilton said.
Besides seeing the presentation by BASF in 2013, he also met with a representative from BASF to learn everything he could about the compostable peanut bag.
"I realized it was going to take someone with national buying power to make that request of the peanut supplier because they're not going to do it for one venue that buys 15,000 bags a year," Hamilton said.
Cue the next convention Hamilton attended with the International Association of Event Managers.
"Aramark was there and I met with some of their corporate people and started pitching them the idea," Hamilton explained.
That led to setting up a meeting with Aramark, the Chiefs and BASF at Arrowhead where BSAF got on board and started working on the chemical compound to make the bag compostable.
Commence the long supply chain on developing a compostable peanut bag.
BASF makes a chemical resin that then goes to a company that makes film, they make the compostable film and then it goes to a company that prints on the film, then it goes to the packager that actually has a machine that forms the package, puts the peanuts in the package and seals it.
"BASF had to get all these film companies and printing companies on board and then Hampton Farms, who Aramark buys the peanuts from," Hamilton explained. "So there are a lot of hands that touched a single package like this."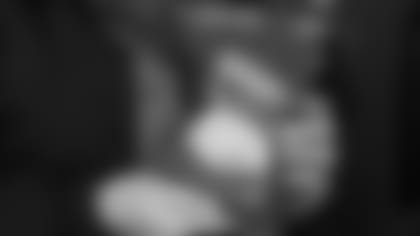 For Aramark, the peanut bags bring them back to their roots.
The company's founder began selling peanuts out of his car in 1932.
"It's just great to know it's the history of what we do," Aramark District Manager Tim Witkowski said. "We're selling peanuts to people who are going to watch a game who may be here for the first time or who may be here for the hundredth time, that's part of the experience here."
"Knowing how hard we work every day to make that experience memorable and know the basis of it came from selling peanuts out of a trunk to selling you a peanut in a way that's never been done before. It's impactful," Witkowski added.
Following the success at Arrowhead, there's a lot of interest for the compostable peanut bag to be created nationally so other professional and collegiate teams will bring this into their venues.
"We've always tried to lead the way here in Kansas City," Hamilton said. "We were at the right place and right opportunity to make this happen for us, but in the same term we see the same benefit not just for us, but for the country and for our environment."
With the goal for Arrowhead to sell all compostable or recyclable products, BASF is already working on a product for compostable chip bags.
"We look to innovate here at Arrowhead and lead the pack," Witkowski said. "We try to stay ahead because that's what the fans of the Chiefs deserve and expect."
And there's nut'n wrong with that.