During Monday Night Football, while the Chiefs were dominating on the field, the Chiefs Kingdom was there to cheer them on -- and they were loud.
Arrowhead Stadium was the loudest it has ever been, reaching 142.2 decibels in the first quarter. The peak noise level was far and above the previous record of 137.6 decibels, which was claimed by the Seattle Seahawks fans last year.
"The fans were phenomenal," Head coach Andy Reid noted. "142.2 decibel level. I never thought I'd be fired up about decibel levels, but I'm fired up for them. My ears are still ringing. I mean it was loud-loud down there; incredibly loud."
Philip Robertson, an adjudicator from Guinness World Records, was in Kansas City to document the attempt.
"This is an ecstatic group of fans here at Arrowhead Stadium and they are all thrilled that the Chiefs beat the Patriots and they broke the record," Robertson said. "142.2 decibels is astonishing; I'm still in shock about it. I felt the pressure waves at a level that was quite intimidating."
Chiefs fans were energetic and enthusiastic, shattering the noise record on Monday night.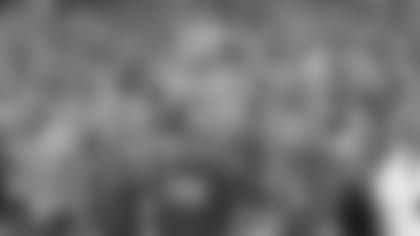 Sound engineer, Zach Aaron with Reliant Media, joined Robertson on the field during the game. Aaron helped technically facilitate the sound measurement process in accordance with the specifications set forth by Guinness World Records.
"Chiefs fans were really involved and we're going crazy," Aaron said. "Everyone learned a lot from last year, so we all felt more prepared this year, which meant not only did we win the record, but we smashed it."
Arrowhead Stadium now holds the record for the loudest crowd roar at a sports stadium (outdoors) at 142.2 decibels.