It was one of the more lighthearted moments of Andy Reid's 12-minute opening day press conference, but the weight the words hold are no laughing matter.
A reporter asked Reid about just how "wide open" the backup quarterback battle is.
With a smile on his face, Reid answered, "It's open, yeah; it's wide open. If you want to come out, come on!"
For the first time in four years, Chase Daniel didn't report to training camp in St. Joseph with the rest of the Chiefs quarterbacks on Tuesday after joining the Doug Pederson-coached Philadelphia Eagles this offseason.
Who remain in his place are three candidates—Tyler Bray, an undrafted free agent from 2013, Kevin Hogan, a rookie and the fifth-round draft pick from this year and Aaron Murray, the fifth-rounder from two seasons ago—and the opportunity of a lifetime.
"It's a big, open competition for us," Murray said. "We're all excited, all us QBs behind Alex (Smith), to go out there and show the coaches that they can trust us with that number two spot. So we are going to be battling day in and day out to try to earn their trust, our teammates' trust and earn that position."
When it comes to the trust of the starter in Smith, Bray and Murray have an advantage over Hogan in that they were able to watch and learn from how Daniel handled the role.
During the previous three seasons, Daniel served not only as Smith's backup, but also, in a way, an offensive assistant. Daniel was there to play if necessary, sure, but a major component to his role was just how much he would help in making sure Smith was prepared for the game.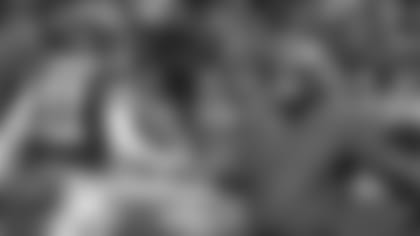 "Chase took notes on every little detail," Bray, who tore his ACL in January 2015 and spent back-to-back seasons mostly off the field and in the film room, said. "[He taught us] how you take notes—certain things you need to write down and certain things you can remember and don't need to."
Daniel also aided Smith by being an extra pair of eyes in the film room.
"We learned a lot from Chase and just his preparation and his ability to break down film," Murray added. "We want to be that sounding board for Alex. Not just so he always has to go to the coaches, but he's able to [say], in a meeting with us just watching film, 'Hey what do you see here? What do you think about this player?' Help him find little tells in the defense that he might have missed."
With Daniel gone, Murray said it gives him and Bray an opportunity to be more vocal, where as before, maybe they wouldn't have done so given the 19 years of NFL experience in the room between the first two strings.
Still, for all that they feel they need to do off the field, they realize that it will be their on-the-field performances that ultimately decide who wins out.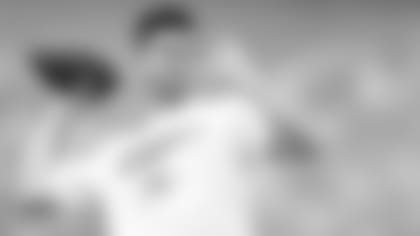 "Every day, every rep is an opportunity to demonstrate your ability, and also your knowledge of the playbook and how much work you put in over these past couple years," Murray said. "I really want to show them that I didn't take for granted these past few years and just didn't sit back and chill—that I really paid attention, learned a lot from Alex, from Chase and I'm ready to go show it."
Bray understands the magnitude of the chance they have before them.
"Its what you kind of have to live for," he said. "In the NFL, there is always going to be be a guy coming in that's just as good as you are and you just got to compete. We have a great quarterback room, everyone gets along, but we know once we step on the field that you got to compete."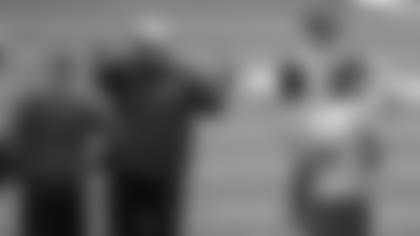 During offseason workouts, Bray and Murray both saw snaps with the second team, and entering camp, Hogan grasps that in this competition, he's going to have to take advantage of whatever opportunities he gets.
That may come down to showing improvement simply in the understanding of the playbook.
"It's all about mental reps," Hogan said, "and when you aren't in, you're acting like you're in and going through in your head and what adjustments you need to make, whether it's with protection or the play in general, where you want to go with the ball. Even if you aren't getting the physical reps, you're trying to get them mentally and that carries over with film and just making sure you know where you are, you're staying engaged.
"However it goes, I know that each play, whoever is in, I'm going to be getting those mental reps."
Whether it's individual drills with co-offensive coordinator Matt Nagy, speaking with Smith through the offensive playbook or second-team 11-on-11 drills, the idea for the candidates will be playing as well as possible and hoping they give the best impression.
"You got to worry about what you can control," Bray said. "At the end of the day, you've got to be as good as you are and you got to let the coaches decide."