*"Behind the Lens" is a new article series on KCChiefs.com that will highlight some of the most iconic images in the Kansas City Chiefs archives. In honor of the Fourth of July, this week, the series features patriotic images.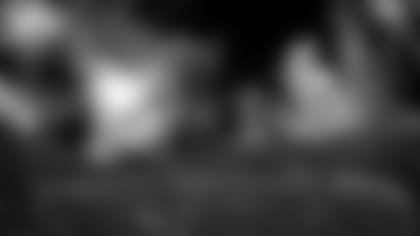 Monday Night Football Season Opener at Arrowhead Stadium
Model:Canon EOS-1Ds Mark II
Photographer comments: "I knew that we were going to have a major fireworks display and we also had invited all the fans to come into the stadium early because we were going to have a video broadcast as well. I wanted to create a shot that would show the entire field with the stadium full of fans and the light of the fireworks. This shot became an iconic picture for that year. It was used on cups and popcorn tubs throughout the season."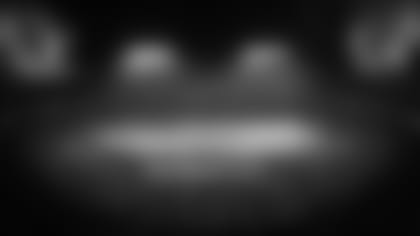 Arrowhead Stadium Once Again Named the Loudest Stadium in the World
Sanders' comments: "I knew that we were going to have a large flag that night, so I positioned one of my photographers, Chris Donahue, in the middle of the upper deck.
"I told him I would really like him to be at the 50-yard line. I knew we were going to have the red and white fireworks at the scoreboard, so I set him up in a spot where he would have the proper angle and let that flag fill the field with the fireworks and being able to see both ends, I just thought it would make a very dramatic picture and it did. It was one of my favorite pictures that was shot in 2014.
"It's the Patriots and this is a very Patriotic-type picture. A big Monday night, a big win for our organization and when we bring the big flag out and you have the fireworks, it really gets the fans pumped and then to go on and set the sound record for the loudest stadium in the world was tremendous."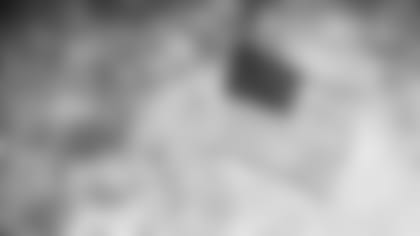 Military Appreciation Day at Arrowhead Stadium
Pictured: Jake Atkins, the 2014 Chiefs Military Fellow and Liaison
Photographer comments: "We wanted to set up a shot that showed the icon of the Chiefs in the back with the fans and Jake (Atkins) running with this flag. I think by doing this in black and white, it made it more dramatic, so it really gave itself some depth.
"The black and white, by increasing the contrast and adding richness, it can create separation and creates a more dramatic photograph. It just really allows you to put focus on certain parts of the picture.
"Jake could be one of the biggest Patriots I know. He loved being able to put on his uniform and run out in front of the packed Arrowhead crowd. I think it really made his whole time here worthwhile to be able to have this experience."
---
Follow the Chiefs team photographer, Steve Sanders, on Instagram at 65tptphotog.