A photograph can be a powerful thing. 
It has the ability to capture the raw emotion of a singular moment – whether that be a game-winning touchdown or a fan experiencing their first trip to Arrowhead Stadium. 
We're going to explore some of those moments from the 2017 season over the next 12 weeks, along with commentary from Chiefs' photographer Steve Sanders.
Sanders, who has been on the job for over 20 seasons, hand selected each of the photos we'll feature over the next three months as his personal favorites.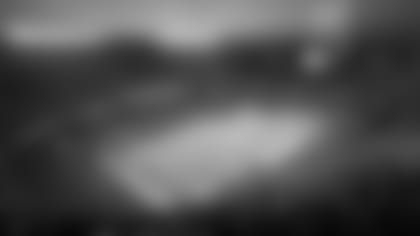 Date: Monday, Oct. 2, 2017 
On why he likes it:"I like this photo because we have such a limited number of opportunities to get things like sunsets in photographs," Sanders said. "This was our Monday night game against Washington, so I talked with (photographer) Andrew Mather about this and told him that I wanted him to go and find a location that showcased the bowl of the stadium where he could possibly get a sunset and coordinate that with the fireworks. He was able to do that before the game when they were setting up."
On why photos like this are difficult to capture:"There's a lot of different things going on," Sanders explained. "There's the sunset, which is ever-changing, and you need to try and match that up with a good exposure inside the stadium bowl itself. I think it worked well showcasing the sky and the building."