To share your story, click here.---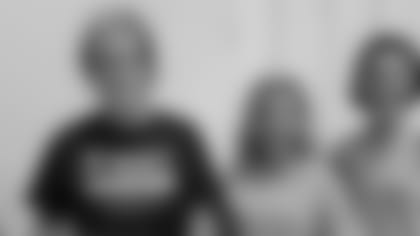 *I am a life long Chiefs fan and nothing has stopped me from coming to games, except something did slow me down briefly. I am a Stage 3 breast cancer SURVIVOR! I am coming up on a huge milestone in the cancer world—my fifth year of being cancer free! *
*I always got a yearly mammogram and one day before my 50th birthday I was given the diagnosis. The surgeries and extremely aggressive chemo and radiation did interfere with part of the Chiefs season and whole lot of other things, but I am here and I am strong. *
*I am a warrior and I am a survivor! I am a teacher and a coach (31 years in Shawnee Mission School District). Without the help of my family, friends, the Indian Hills Middle School students and parents, I would not have made it. *
I try to be transparent about my journey with my students in hopes they will gain a better understanding of cancer and not be as fearful about it. It is stories like Eric Berry's and mine that give me hope.
I try to seize each day I am given and squeeze the most I can out of everything I have been given. I am blessed.
Crystal Wolfe on Doris Alumbaugh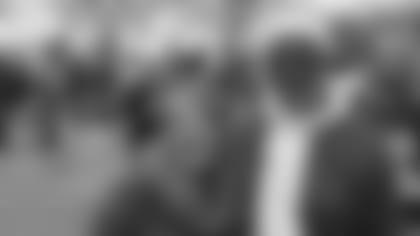 Crystal and Chiefs legend Bobby Bell
*In 1969, I became a Brownie Girl Scout at the age of 7. My Girl Scout leader was a quiet, very mannerly and lovely lady by the name of Doris Alumbaugh. *
*Every week, for the next six years, she patiently molded me into a strong, confident, young woman. During my eighth grade year of school, Mrs. Alumbaugh was diagnosed with breast cancer. She continued to support our Girl Scout troop, but asked for assistance from other mothers. *
*Over the next four years, she taught me a lifetime of lessons in bravery, courage and strength. Doris Alumbaugh passed away a week before Christmas of my senior year in 1980. *
Breast cancer took her life, but it did not take away her dream. The nine little girls that met under her leadership at the age of 7 all went on to keep her Girl Scout leadership alive. I personally had two troops from kindergarten to graduation from high school that produced dozens of strong, confident women that are now all in their 20s.
Many of them will be leaders of their own daughters' troops in the next few years as they enter kindergarten. Breast cancer stole one strong woman, but it created dozens of stronger women that make the world a better place. Cancer lost. Breasts won.
Leslie McCoy on her sister, Meg Duffy
My sister, Meg Duffy, was diagnosed with breast cancer early last November. She's a stubborn woman, so I knew the cancer never stood a chance with her, but seeing and hearing all of the surgeries, chemo and radiation she went through absolutely broke my heart.
*Every single chemo treatment, she held up her "Berry Strong" banner and had a grin from ear to ear. She has two children, and has had to remain strong in their presence, so I would love for her to have a special day at Arrowhead celebrating her victory and ability to live life again. *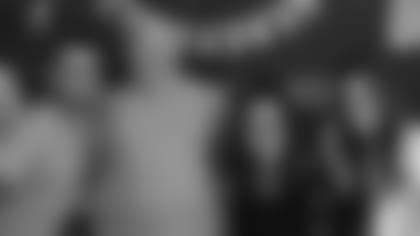 *Eric Berry's story kept her strong through this. She couldn't make the home opener with me against the Broncos, so I had to explain the feeling of him coming out on the field. I didn't do it justice. *
I would love for her to be able to see him play this year and scream her heart out, especially during Breast Cancer Awareness Month. Also, GO CHIEFS!
To share your story, click here.