One of the big storylines throughout training camp was the tight end position and how that group didn't necessarily do much on paper to get fans excited about its potential in 2014.
But what was happening on the field was an entirely different story.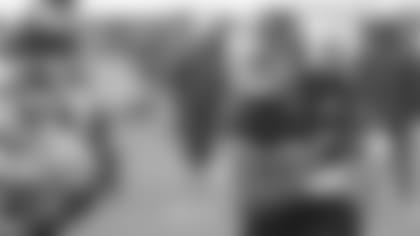 Veteran Anthony Fasano is back and finally healthy, as well as second-year player Travis Kelce, who missed the majority of last season with a knee injury.
When you add in former basketball player Demetrius Harris, who probably made more highlight-reel catches than anyone else in training camp, along with the steady performance of Richard Gordon, there is reason to feel good about the group.
Over the first two preseason games, Travis Kelce has put up big numbers in limited action. He has played just 47 snaps against Cincinnati and Carolina combined, but has six receptions for 136 yards (22.7 avg) with two touchdowns.
Kelce knows having multiple players with varying skillsets is an advantage for everyone out there.
"They like to use everybody," Kelce said. "And that's the luxury of this offense is you have to cover everybody out there on the field. You can't leave one mismatch because Andy Reid's offense is going to take it."
Fasano also believes that multiple tight ends in this offense will help them all succeed.
"Being able to put us in different positions and in the best positions possible for us to succeed," Fasano said. "It's about being able to create a lot of mismatches on defense and ultimately, give the defense a lot to worry about—trying to be able to guard three different tight ends at the same place sometimes."
The Chiefs first-team offense against the Carolina Panthers was able to take advantage of multiple tight ends on the field together.
Overall, the first-team offense used five different personnel groupings against the Panthers.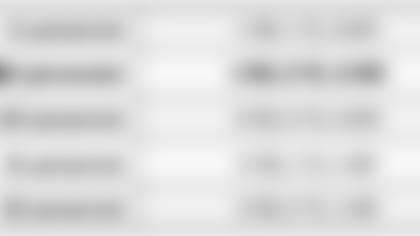 Just like Fasano and Kelce mentioned, the mismatches created in this personnel grouping are a staple of an Andy Reid offense, and have proven to be successful with a limited sample size this preseason.
The tight ends are finding success because of their ability to be on the field together.
Because teams haven't been game-planning in the preseason, there's only so much that can be taken from these numbers.
But there's reason to be optimistic about what we've seen so far from the Chiefs offense and their use of tight ends.
Best images of the Chiefs tight ends from training camp.