It took three days for Samantha Hardisty's life to turn upside down.
Two tragic events, occurring one day after the other, proceeded the worst news imaginable.
"Within two days I had lost my dog and my job," Hardisty said. "They fired me because I had called in after my dog had died. I worried about my insurance being terminated, so I went and had a previous prescription refilled at the doctor's office and while I was there, I decided to have her revaluate a cyst on my left breast that I had for over a year."
"The next day she called me in and told me it was cancerous."
The path to that phone call began with heartbreak.
Hardisty lost her seven-year-old boxer on a Sunday, holding him in her arms as he took his last breath.
"He had a heart murmur and just overexerted himself one morning outside in the backyard," Hardisty recalled. "I ran out there and saw him lying in the yard. He was screaming and it was awful. I tried CPR on him and he took a couple of deep breaths, but I could tell there was no way he was coming out of it and he passed right there."
For many people, a dog is as much a part of the family as anyone. It was no different for Hardisty, and the pain crept well into the next morning.
"I called into work because I was having a really, really hard time with it," Hardisty said. "It was just so unexpected. It wasn't like he was really old and just didn't wake up one morning or something."
She just needed a day to herself to cope with the loss, something most could appreciate.
"They called me that afternoon and told me that I was fired," Hardisty said. "It was totally unexpected. It wasn't like my job was on the line or I was calling in a lot or anything like that."
"I was just like seriously? It sucked."
One terrible day had snowballed into another, and Hardisty was worried about things getting worse – such as losing her health insurance.
That brought her to the doctor's office, where she learned the worst news yet.
"I was more caught off guard than anything because I don't have a history of it in my family," Hardisty said. "Everybody always thinks it's never going to happen to them."
The diagnosis hit her family the hardest.
"I think it hit other people harder than it hit me," Hardisty said. "It was really hard for my husband to swallow. I think he was more a mess than I was, but with everything that had been happening, I was gaining strength from it all."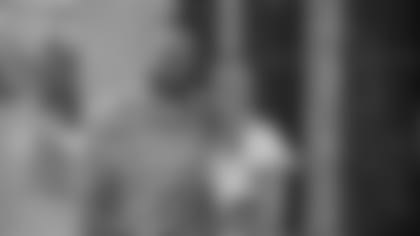 Fortunately, she caught the disease early.
Hardisty underwent surgery almost immediately, removing the lump in her breast and all four of her lymph nodes.
"I had a lumpectomy done right afterwards - that was my first step," Hardisty said. "One lymph node had cancer out of the four that were removed, so now I'm going through chemotherapy to prevent the breast cancer from coming back."
Though she showed no signs of the disease following surgery, reoccurrence is common without treatment.
"The odds of the cancer reoccurring without treatment was 40 percent, so I had the choice," Hardisty said. "They removed it and I was a cancer survivor once it was gone, but the chance of reoccurrence without treatment was significantly high."
That meant regular chemotherapy treatments beginning in July and running through the fall, followed by radiation and a lessened form of chemo for roughly a year.
"About 10 or 15 years ago, this was one of the most aggressive and tragic forms of cancer," said Dr. Qamar Khan, Hardisty's treating oncologist. "Today, we're able to target those cells very effectively. It's like a precision strike as opposed to chemotherapy, which used to be like carpet bombing."
Though she'll still go through treatments over the next several months, Hardisty is wrapping up the heavy lifting - the normal chemo - at the most opportune of times, just weeks after the Chiefs' "Crucial Catch Game," which honored Hardisty at halftime.
"My last one is on October 23, so right after the Chiefs' game," Hardisty said. "I'm really excited for that last chemo treatment."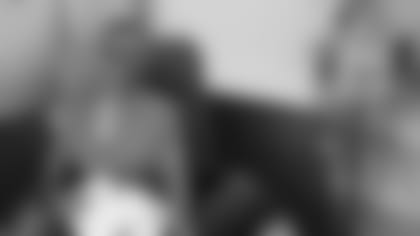 What began as the worst three days imaginable led to what's been an inspiring handful of weeks as Hardisty begins to live her life again, free from cancer.
And looking back, maybe those three days weren't so bad after all.
"It was a blessing in disguise," Hardisty said. "Had that not happened, I wouldn't have worried about my insurance and gone to the doctor. Knowing what I know now, it's scary to think about how it could be worse."
Those three days changed her life, but she has plenty more ahead of her.