*This is another in a season-long series on the Kansas City Chiefs search for a franchise quarterback. It appears weekly on Thursdays throughout the 2015 season.
*
---
In an odd way, Steve Fuller's experience with the Chiefs helped to define him in ways he could never have expected. Backup was how Sports Illustrated evaluated his career when it named him "one of the top 15 backup quarterbacks of all time."
The label had largely to do with his play for the Chicago Bears during the team's 1985 championship season. But was Fuller truly just a backup, or did he just seem to flourish in those situations?
"You are behind," he said of the role one finds himself in coming off the bench, "so you've got to make something happen. You don't have to be so regimented as far as the offensive scheme goes. You can improvise a little bit. You can scramble around a bit. It is really my kind of game."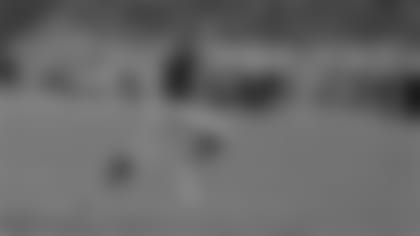 Improvising was a large part of Fuller's game
What had attracted the Chiefs to Fuller in the first place was that ability, especially when the team was employing Levy's Wing-T offense.
Comparisons to Joe Montana were sure to come up as Fuller struggled. Les Miller, the team's personnel head at the time the two players were coming out of college, was not bashful in pulling out his scouting reports on the two to prove a point when queried.
"Let me read some of this," he told The Kansas City Star. "Good leader, assumes authority, commands respect," he read from the report on Fuller. "Good leader, assumes authority, commands respect," he continued from his analysis of Montana. Even Dwight Clark, who had played with Fuller in college and with Montana in San Francisco believed the two had similarities.
They were the same player to Miller and, to be fair, other scouts had thought likewise. Oddly, Kansas City had traded to get ahead of San Francisco, where Montana ended up, because the Chiefs feared Fuller would fall to the 49ers. But the Chiefs were committed to the running game at the time and the 49ers were a passing offense. The circumstances at both teams were different.
The conditions Fuller faced upon entering the league were far different than Montana's. The team hierarchy was under increasing pressure to turn fortunes around and that was made abundantly clear to the coaching staff. Winning had to happen and fast. Shuffling in and out of games as a starter, then not, did nothing to help a young quarterback in the National Football League.
"He was a great guy," a member of the Kansas City media recalled years later, "a great guy. But he never had a chance. The teams he played on weren't very good and there were his injuries and…. The thing I recall is that the Chiefs at that time never seemed to have any upsets over the good teams."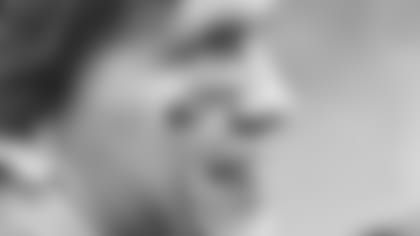 Fuller was considered a "great guy" by the media
Injury, offense played, poor supporting cast, defensive needs at the time, no quarterback guru or offensive coordinator to develop him, constant shuffling in and out of the lineup, the player strike — all cobbled together hurt Fuller's development. "We never really got a look at what he might have been," lamented one reporter.
Whether Steve Fuller would have become Joe Montana if any of this had been otherwise no one knows. Perhaps in the end the backup role served him well and when his career ended he had a Super Bowl ring to prove it.
---
Next week - Chapter Eight: Back to the future…maybe