Times have drastically changed when it comes to the run game in Kansas City.
The Chiefs' current room consists of Spencer Ware, a gritty bruiser who originally joined the team on a reserve-futures deal, Charcandrick West, a shifty back who the Chiefs signed as an undrafted free agent and C.J. Spiller, a veteran offseason signee. Jamaal Charles is a Denver Bronco, and this weekend during rookie minicamp, fans and media will get their first glimpse at third-round pick Kareem Hunt.
This past Tuesday, alongside Spiller, West visited Oak Grove, Missouri, where firemen had a hand in providing support to the town when an EF-3 tornado struck in early March.
There, standing in firefighting gear he playfully agreed to wear, West recalled the moment the Chiefs moved up to draft Toledo's Hunt last Friday.
"I was excited," West said. "It's something that I didn't get to experience, so to hear your name and see your name go across that screen, it's got to be a great feeling. That's a blessing, so I'm very happy for him."
Hunt joined the local Kansas City media for a conference call shortly after getting drafted Friday night, and in a lot of ways, sounded like West. He was confident, enthusiastic and more than anything, grateful to be a Kansas City Chief.
"My eyes started watering a bit," Hunt said of receiving the call from general manger John Dorsey and head coach Andy Reid.
Dorsey later in the night confirmed how impassioned Hunt sounded.
"We had talked to him—Andy turned to me and goes, 'He was so emotionally excited, I thought he was crying on the phone he was so excited,'" Dorsey said. "He was excited to be here. I think he is a very humble kid."
That attitude should mesh well with the personalities of Ware and West.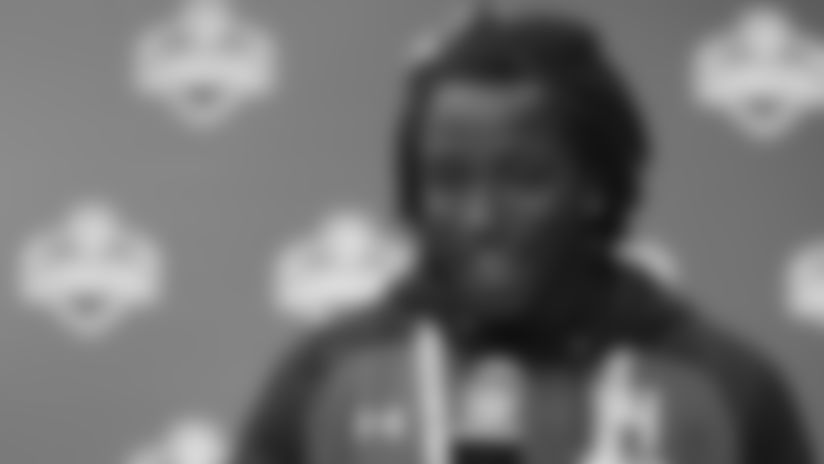 "I can't wait to meet him and show him the ropes," West said. "That's the thing about our running back room—football is a competition, but at the end of the day, one of us can't win a football game. It's going to take all of us to do it, and that's the most exciting thing about having another good running back."
When the Chiefs signed West as an undrafted in free agent in 2014, Charles played a huge role in his development, taking him under his wing and showing him how to be a professional.
Now it's West's turn to pay some of those lessons forward, including what he described as the biggest message Charles stressed.
"Patience," West said. "Patience is everything—timing. You never know what's going to happen, how it's going to happen. It's a long season. It's football."
As far as Hunt's role in the offense, Dorsey explained it's far too early to tell, but internal competition in these situations is a beautiful thing.
"You let them compete," Dorsey said. "You let them see how they all fit together as a unit. I think that is the best exercise moving forward to see how it works."
No matter what Hunt's eventual role is, there are certainties that every Chiefs running back, from an undrafted free agent like West in '14 to a veteran like Spiller will deal with—and that's learning Andy Reid's notoriously complex playbook and the instruction from high-spirited running backs coach Eric Bieniemy.
West has advice to offer for those two obstacles, too.
"Study!" West said, almost yelling. "The hardest thing as a rookie is there is so much to take in, so the first thing I'm going to tell him—we can all simplify this together."
And the passionate Bieniemy?
"Don't take nothing personal," West laughed. "That's the only thing I can tell him. At the end of the day, he's going to talk to you, he's going to get on you, but he's going to treat all of us the same. I came in and he treated me just like he treated Jamaal, and I feel like if you can deal with him, you can deal with anybody in life."
And speaking of Jamaal, West was thrilled to learn the former Chiefs back found a team Tuesday afternoon, be it in the division or not.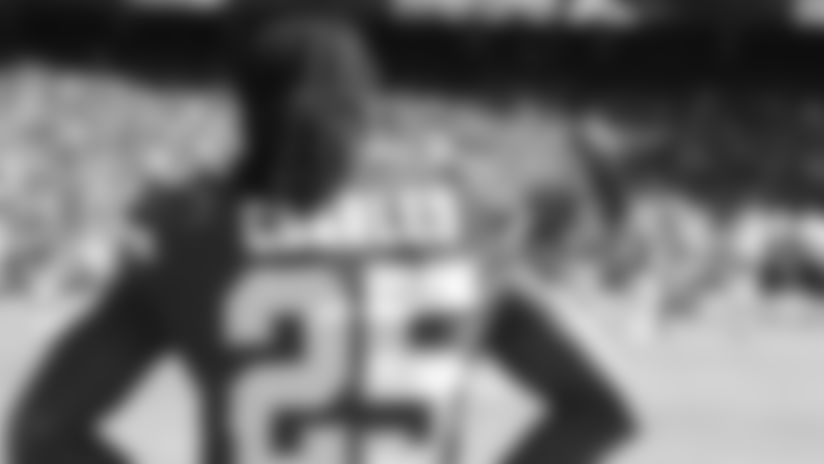 "I'm happy for my guy," West said "He'll become the enemy, but still my brother at the end of the day. We'll look forward to seeing him twice a year."
For the first time since 2008, the running back room in Kansas City will look very different.
But with an incoming third-rounder and two veterans ready to teach and compete, it appears to be in good hands.