The Kansas City Chiefs were among the league-leaders when it came to the number of orders placed for the new Vicis ZERO1 helmet, according to Chiefs' Director of Equipment, Allen Wright.
The helmet consists of technology that's new to the industry.
As explained on their website, the "ZERO1 features a soft outer shell and an underlying layer of columns designed to mitigate collisions from multiple directions."
It's the first helmet that's made of a flexible polymer on the outside that deforms upon impact, much like that of a bumper on a car. It reduces the overall impact to the head, and it's being used by many players around the league and the Chiefs, including Alex Smith, Bennie Logan, Chris Conley and Mitch Morse, among others.
Vicis, the Seattle-based startup company, began at the University of Washington and operates, in part, from grants provided by the NFL and others.
In collaboration with the NFL and NFLPA, the 2017 helmet laboratory testing performance results chart, which is posted in locker rooms across the NFL, has the ZERO1 ranked as the best helmet on the market to "reduce head impact severity."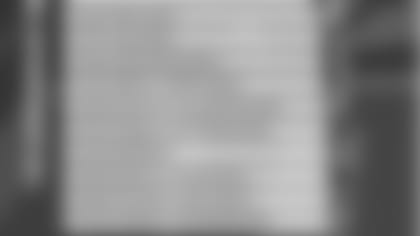 "We have it hanging in the equipment room for every player to see," Wright explained of the chart. "Once it went through the testing process and the numbers were what they were, it made you perk your ears up and turn around and pay a lot more attention."
The process of getting the helmet approved to be used on the field has been ongoing for a couple of years, and Wright said he was told last March at the league meetings that the helmet was going to be available this year.
"We had a lot of veteran guys that when they brought in the prototypes, they were extremely interested," Wright said. "It was the only helmet that had come to market with this type of technology where it was from left field with a softer outer shell, no one had seen anything like it before.
"In my 35 years here, every helmet has been basically the same plastic shell, so it was intriguing."
Last week when the Chiefs were in Seattle to face the Seahawks, Wright and the Chiefs' equipment staff had the opportunity to tour Vicis' 3,000 square-foot production facility.
"They reached out and invited us to see their place, and it was something that if the schedule allowed, I wanted to do it," Wright explained. "To go in there and see their operation from the research department to stuff they're working on for the future, the level of professionalism and technology, it was extremely impressive."
Wright said the ability to see their setup in person helped validate his decision to offer and promote these helmets to the players.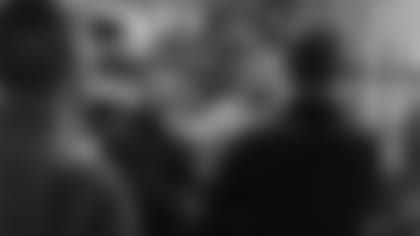 "They have the capability through the way they manufacture with a 3D printer that they can actually make products and 24 hours later test them, I've never seen anything like that before," Wright explained of the visit. "They are cutting edge, and I think at the end of the day, they've helped upgrade the whole helmet industry.
"We're light years ahead of where we were 10-15 years ago. I would make a comparison to us not wearing seatbelts at one point, to now we all wear them."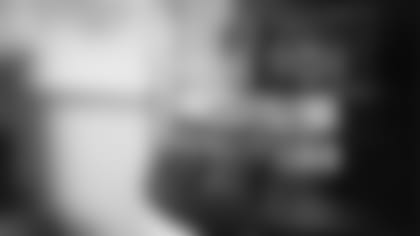 A traditional helmet cost around $400, but the ZERO1 is anywhere between $1,500-1,700 depending upon the specific features.
Wright said when working through the decision to order these helmets and offer them to the players, there was never even a discussion about the cost.
"When it comes to players' health and safety, money is never going to be an issue," Wright explained. "We're going to put the best products out there for our players. Period. As an equipment manager, that's a wonderful thing. And as long as we know it's better for our players, (Chiefs' Chairman and CEO) Clark Hunt, and (head coach) [Andy Reid] are all in."
From some of the players' perspective, the transition to this new helmet, which is a little bigger and weighs a little more, has been seamless.
"I'm always looking to be progressive, especially regarding brain function and health, so for me, it was a pretty easy switch to make," center Mitch Morse said. "I have to have evidence it's going to work and I put a lot of value in what (head athletic trainer) Rick [Burkholder] and Allen [Wright] have to say, and they were pretty much behind this 100 percent.
"It was easy for me to switch over."
Morse, decided to switch over during OTAs, explained what he's noticed after a few months and a few preseason games in the new helmet.
"For me, it's the consecutive set of hits where every play I'm hitting someone," Morse added. "Over time, you have more mental clarity, the feel is there, there's not really one or two hits that you feel the difference. It's just over time that it feels better."
Veteran defensive lineman Bennie Logan explained why he made the switch.
"I feel like with the concussion protocol been so strict and concussions being a hot thing nowadays; I want to get the helmet that has the most protection," he said. "Just wearing it in OTAs, I felt really good about it. It was heavier, but I definitely felt the protection."
One player who already knew plenty about the new helmets was quarterback Alex Smith, who is actually a part investor in Vicis and first got hooked up with them a couple of years ago.
"A friend of mine who just happened to be on the front end of it, told me about it and I got a chance to meet the CEO," Smith explained. "But I loved what I heard from the jump. I loved the opportunity to get involved. To this point, I think it's worked out. I think, obviously, the helmets come, they've made it to the field and time will tell here if it proves its worth."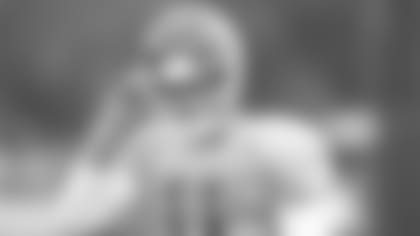 Smith explained why he made the switch.
"For me at this point, it's just more comfortable," Smith said. "That's the only thing I've really noticed so far. The O-Line has kept me pretty clean these first few games, so I haven't had a chance to really get hit with it. But I think the biggest thing is as a quarterback, you're in there and pretty vulnerable when you get hit in the pocket, and a lot of times you're getting slammed into the ground.
"It's those types of hits that kind of go unnoticed that I think can definitely rattle you. Rarely do you get squared up helmet to helmet, but a lot of the times you're meeting the ground, and that's often when most concussions occur. I'm anxious to see that as the season goes on and I wear it."
In addition to the flexible polymer on the outside, one of the other advancements with this helmet was the conscientious decision to take into account the other stuff inside a quarterbacks' helmet—the technology (speaker) to hear the coaching staff relaying plays.
"A lot of wiring, a battery pack and receiver, and then we have to find a place for it," Smith explained. "A lot of times I think fans would be shocked on where that stuff gets Velcro'd in and where it's sitting—it's pretty exposed.
"They were the first company, at least that I know of, that really had a solid solution for that equipment and they found the safest place for it. It's protected and you're protected from it."
With the recent advancements in technology changing football in so many ways—from how fans consume the game through social media and broadcasts—to instant replays and tablets on the sideline, the people at Vicis are doing their part to take the advancement in technology to player safety with their new ZERO1 helmet.
And the Chiefs are right there helping lead the way.