"It'll be very interesting to see what happens when it's just football." 
That's one of the first things that Kansas City Chiefs area scout Matt Donahoe had to say about former Villanova defensive lineman Tanoh Kpassagnon, whom the Chiefs selected with the No. 59 overall pick in the second round of the 2017 NFL Draft.
Donahoe is the Chiefs area scout who first noticed Kpassagnon more than a year ago.
"It's hard to miss him when you're at practice," Donahoe, who scouts the northeast area of the country for the Chiefs, explained of the 6-foot-7, 289-pound monster defensive lineman with just 4 percent body fat, and who also carried a 3.2 GPA at Villanova as a double-major in finance and accounting.
"He's how you'd draw it up," Donahoe added.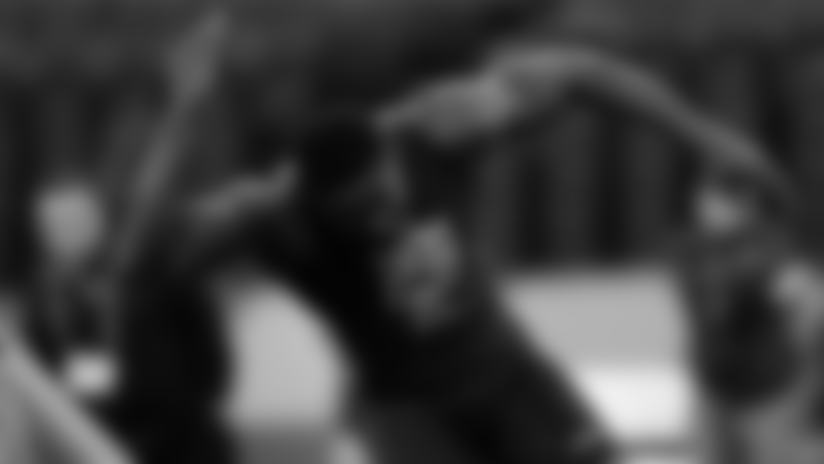 Despite earning All-American honors as a senior, Kpassagnon put himself on the map for a lot of people after his standout performance at the Senior Bowl last January, which was important for him coming out of an FCS school.
Donahoe recalled the story of how Kpassagnon, who grew up in the Philadelphia area, ended up at Villanova.
Mark Ferrante, who is an assistant coach at Villanova and recruits eastern Pennsylvania and parts of New York, was actually at Kpassagnon's high school recruiting another player when he first saw the Chiefs' future second-round pick.
"They just saw [Kpassagnon] in the gym and were kind of like, 'Who is this guy?'
"I mean, nobody was recruiting this guy," Donahoe explained.
Kpassagnon's lack of recruitment up to that point had more to do with the fact that he spent his summers at Future Business Leaders of America conferences than summer football camps, where many top college football players are discovered.
It was Kpassagnon's mother who made sure her son's focus was always on academics.
At the time, Kpassagnon was only about 240 pounds but ran a 4.7 40-yard dash for Ferrante right there at the high school.
Kpassagnon eventually got other offers from colleges, but he honored the commitment he made to the team that first gave him an opportunity, Villanova. He redshirted his first year at Villanova and spent some time working on the offensive side of the ball as a tight end due to some injuries, but moved over to the defensive side that next fall.
"His story of kind of how he came from just a guy in the gym to a second-round draft pick, you don't see that very often," Donahoe added.
It took some time for Kpassagnon, who dedicated himself to the weight room and constructed his body into something that can only be considered man-child-like, to get a feel for the defensive line.
He gained 40 pounds of muscle from when he first arrived at Villanova to when he was drafted.
Once he got a feel for the position, Kpassagnon was a man amongst boys at Villanova, finishing his senior year as an FCS All-American who ranked sixth nationally with 21.5 tackles for loss, and tied for fifth in the country with 11 sacks. He was also the Colonial Athletic Association Conference's 2016 Defensive Player of the Year.
"There has to be some domination," Donahoe explained of taking a player in the second round from an FCS school. "He has a stand out when you watch him. There are guys you want to like but maybe the speed isn't there, or the size isn't there, but obviously, this kid had everything you want before you even put on the tape.
"He's only really had two full years of playing defensive line, and he's produced."
Donahoe attended three of Kpassagnon's games last fall, including games against Pittsburgh and Albany, when Kpassagnon combined to make eight tackles, including four for loss, 1.5 sacks, and even blocked a field goal attempt.
The performances in these games backed up the athlete Donahoe recalled seeing at their fall camp last August when the strength coach at Villanova came over to the scouts to introduce them to Kpassagnon for the first time.
The strength coach asked Kpassagnon to do a broad jump for scouts right then and there.
"It was probably over nine feet," Donahoe recalled. "It was like, 'OK, this guy might test alright.'"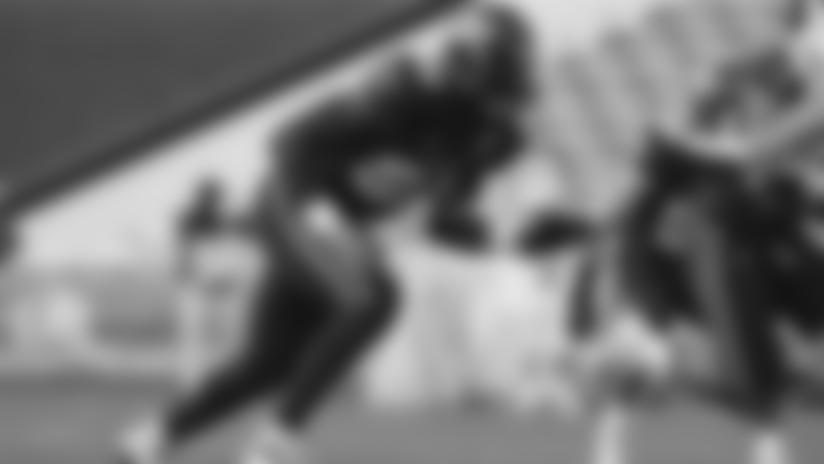 Still, even with all the size, strength and dominance at that level, there was plenty of due diligence required for a player who was grading out that high.
"You want to be sure, especially with guys at the lower levels, or guys who haven't played a lot," Donahoe explained. "But everyone I talked to said this kid loves working out, loves practicing, loves everything that goes along with it.
"The staff at Villanova is also very honest and open, so that's one thing—you have to trust that they're telling you the right thing."
As far as what the Chiefs are getting with Kpassagnon right now, Donahoe, who is in his third year with the Chiefs and has now had back-to-back drafts with defensive players in his area taken (Dadi Nicolas, Virginia Tech, 2016), broke down what stands out about Kpassagnon as a player.
"His ability to get off the football at his size, just because he's such a big guy—you don't see it a lot with those guys," he explained. "He'll make plays out on the edge; he'll make plays hustling backside. It's just nonstop effort, which you like in those big guys. As long as they have that motor and they're willing to learn, willing to do anything that's asked, they're most likely going to succeed.
"I also think there's versatility with him, which is nice. Especially now with these offenses in sub-packages so much of the time anyways, guys who can rush from the defensive line at 3-tech are valuable."
Chiefs general manager John Dorsey said he believes Kpassagnon could stand to gain about 10 pounds and get near the 300-pound mark.
"I can envision him kicking down to the [3‐ technique] in passing situations and doing what Justin Tuck used to do for the Giants when he would kick down to disrupt the passer," Dorsey explained. "I am not comparing him, but I am just saying, use him in that type of scheme."
For the player who spent his high school summers attending business conferences and not summer football camps…
And for the player who was serendipitously discovered in a high school gym and who double-majored in finance and accounting at Villanova with a 3.2 GPA…
And for the player who transformed his body and developed a love for the game that allowed him to dominate and become an All-American last season …
"It'll be very interesting to see what happens when it's just football."