By the time the 2017 NFL Draft was upon us, there weren't many in the football-watching world who didn't already know plenty about Kansas City Chiefs first-round pick—Texas Tech quarterback Patrick Mahomes II.
Mahomes led the nation in passing last year—averaging 421 yards per game air and finishing with 41 touchdowns and just 10 interceptions.
The "gunslinger" mantra fits him well, and it's something Mahomes himself embraces.
The Chiefs shocked many by making the move to trade up 17 spots (from No. 27 to No. 10) in the first round to select Mahomes. They gave up their first rounder (No. 27 overall), a third-rounder (No. 91 overall) and next year's first-round pick to make it happen.
"The consensus was that he has unbelievable talent," general manager John Dorsey told the media soon after the pick of Mahomes was made. "He's got the skillset to be one of those truly great players, and I think sometimes when you make an aggressive move like that – that's why you do it.
"These players, they don't come by too often. So, you have to take a shot at it, and that's what we did."
Before the draft began, the paralysis by analysis was alive and well in NFL media circles. There was constant coverage and constant discussion regarding the top quarterbacks available this year.
The knock on Mahomes was that he was coming from an "Air Raid" offensive system at Texas Tech, which highlights a quarterback's ability to throw the ball—evidenced by the gaudy passing numbers—but lacks some of the detail and precision to make it an easy transition to the NFL.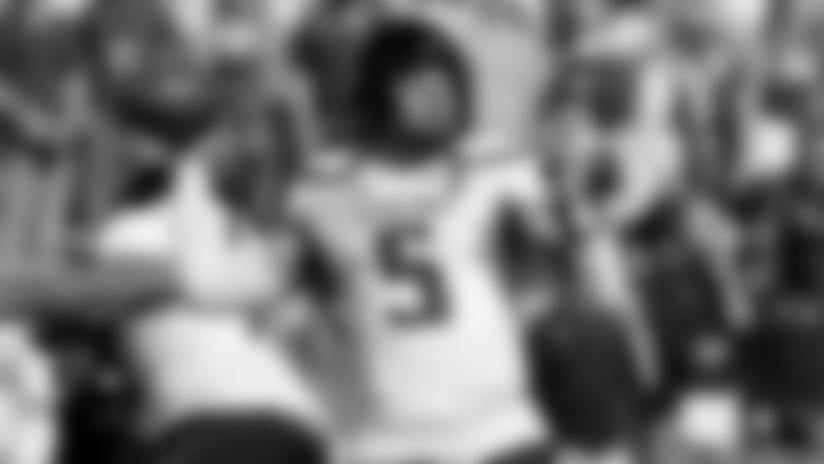 The ability to spit out a lengthy play call in a huddle, perfectly choreograph a drop and footwork from under center to a receiver's route, are just two of the things that scouts and evaluators have to take into account when projecting a player to the next level.
Can they learn to do something at a high level they haven't yet been asked to do?
The "Air Raid" offense is a shotgun-based offense, and while NFL teams are using shotgun more now than they ever have, the ability for a quarterback to step under center and audible out of plays, change protections—things they'll be consistently asked to do to play at a high level in the NFL—are paramount to their success.
For Chiefs area scout Willie Davis, who covers the southwest region, which includes Texas Tech, the evaluation of Mahomes coming from this "Air Raid" system reminded him of one of his former teammates, who had to answer many of the same questions.
"I'm not comparing this kid to Steve [McNair], but it's kind of the same 'Air Raid' offense—without any huddle calls or anything—that they played in college," Davis, who played five seasons with the Chiefs (1991-95) before spending three years with McNair (1996-98) and the Oilers. "Patrick has the same work ethic, the same intelligence and the same will [as McNair].
"Everything that Steve had, this guy has. There's no doubt he's going to come in [and do well]. It might take a year. It might take a year and a half, but he's going to get to where he's comfortable calling plays."
It's a process that Davis saw firsthand with McNair, who was the No. 3 overall pick by the Oilers in the 1995 draft coming out of Alcorn State, who ran a similar offense as Texas Tech.
Davis joined the Oilers after McNair's rookie season.
"It took him a minute to learn the verbiage, learn how to set a huddle up and even call a play," Davis recalled of McNair. "They didn't do that when he was playing at Alcorn State. It was, 'Hey let's throw this thing all over the field.'"
After starting just two games as a rookie, McNair learned the offense and made the transition and started four games for the Oilers in 1996, then all 16 games in 1997 and 1998.
During their time together with the Oilers, Davis caught 114 passes for 1,489 yards with 13 touchdowns.
When asked what he sees in Mahomes that's special, Davis said it's his work ethic.
"After a loss, [Mahomes] would come in and watch film to see what he could have done better to help the team win," Davis explained. "It's that type of thing with this guy. The kid hates losing. He puts everything on his shoulders.
"It's coming in after a game – not a day after – but right after a game and watching film."
As is the case with all area scouts, who are the ones on the road all fall watching these kids before the rest of the football world attempts to catch up the weeks leading up to the draft, the relationship with the coaches at the schools in their area is paramount.
The head coach at Texas Tech is Kliff Kingsbury, who has been there since 2013.
"I knew him from Texas A&M," Davis said of Kingsbury, who had previously been the offensive coordinator there (2012). "We talked and gotten to know each other while he was there. He's always receptive to what we want and what we are asking about the players.
"Knowing him from back then, he never held anything back. You can really trust what he says."
The Chiefs took former Texas A&M running back Cyrus Gray with their sixth-round pick in 2012.
For anyone who has ever heard Dorsey speak about what he wants in a player, the first thing he's always going to ask is if the kid loves football.
In the case of Mahomes, not only did he give up more than a million dollars as a high school baseball player in order to pursue his love for football, he also showed at Texas Tech that he wasn't just satisfied with being good for the sake of being good. The game meant something to him.  
"[Mahomes] wanted to understand how to improve on his arm motion, his footwork, his technique, everything," Davis added. "He was always asking questions, always in the classroom – willing to get better. When you talk to the kid, you see it. He wants to learn."
For all the talk about Mahomes and the Texas Tech offense and the ridiculous numbers they put up every week, those numbers were also required if they were going to try and win a game.
Out of the 128 FBS teams in college football, the Texas Tech defense ranked dead last in scoring, allowing 43.5 points per game.
While that didn't mean good things for the Texas Tech team as a whole, it did provide Davis and other scouts the opportunity to see what kind of leadership Mahomes would show from week to week.
"You could tell in the way he talks that he never put the blame on anyone else," Davis explained. "Some of the stuff you watched him do is because he's trying to will the team to win. He was running for his life quite a bit. He had to do a lot of extra stuff and I think that's why the team rallied around him. They saw that this kid has this talent and he's just playing. He's not complaining. He's not whining.
"He's out here trying to help this team win in any way possible."
The leadership Mahomes displayed wasn't just on the field, but off of it as well.
"A big part of guys gravitating towards a quarterback and buying in to what he does is what he does in the weight room," Davis said. "This kid was also one of the leaders in their weight room. He's one of the leaders in the classroom.
"The strength coach will tell you that he does everything that everyone else on the team does. For players and teammates to see him doing that, I think it makes a big difference."
The ability for Davis to talk with the strength coaches and others at Texas Tech to see who Mahomes really was before the pre-draft process—when all players are going to put the best version of themselves out there—gives him a truly unique perspective.
Luckily for Mahomes, the selling aspect was a guy like Davis telling the stories of what he learned about as to who Mahomes really was as a player and person.
The guy who hated to lose but never complained about his defense routinely giving up 40-plus points. The guy who would watch film in the hours after games to see what he could do differently, all while leading the nation in passing.
So, when Dorsey said the decision to trade up for Mahomes was uniform across the entire organization, which included Davis' evaluation, it came from a place that was much more than box scores and highlight reels.
"The kid is terrific, and he's very excited about learning from Alex Smith, working with Andy Reid, Matt Nagy, Brad Childress and everybody," Davis added. "It's the perfect situation for him. I'm excited about what this kid is going to bring to our team."