The backup quarterback role in the National Football League is a thankless one. It's a job that is generally kept out of the spotlight and away from media attention, and teams hope it stays that way throughout the course of the 16-game regular season.
In three seasons in the backup role for the Kansas City Chiefs (2013-2015), Chase Daniel hardly garnered any of the spotlight due to the reliability of starter Alex Smith, but that doesn't mean Daniel was ever unprepared.
Behind the scenes in the locker and film rooms, Daniel continually provided Smith with a reason to feel secure about the upcoming game plan, and Smith knew that he had someone to confide in who was as prepared to play as he was.
"Chase and I were very close," Smith said in his first media opportunity of 2016. "To have a guy that had played a long time in the league to bounce things off of, it was valuable for me to be able to have that tool there, to constantly ask, 'Hey, what do you think about this?' on a Wednesday, Thursday night.
"'Am I thinking about this right? What do you think here?' Just a guy who was a sounding board to bounce things off of was a great tool."
Heading into the final game of the 2014 regular season, Smith could not play due to a lacerated spleen injury, so with the playoffs still a possibility with a win, Daniel was put in to start against the San Diego Chargers.
Despite having just one day of first-team practice repetitions, Daniel went a perfect 9 for 9 on Kansas City's first drive that resulted with a touchdown. The Chiefs defeated the Chargers, 19-7.
While the Chiefs still missed the postseason, what Daniel proved that day was how necessary it is to be ready at all times, one of the many lessons he taught to now-backup candidates Tyler Bray and Aaron Murray.
Daniel has since moved on to the Philadelphia Eagles, leaving the two former SEC standouts with no regular season pass attempts to their name the opportunity to take over one of the NFL's most critical roles.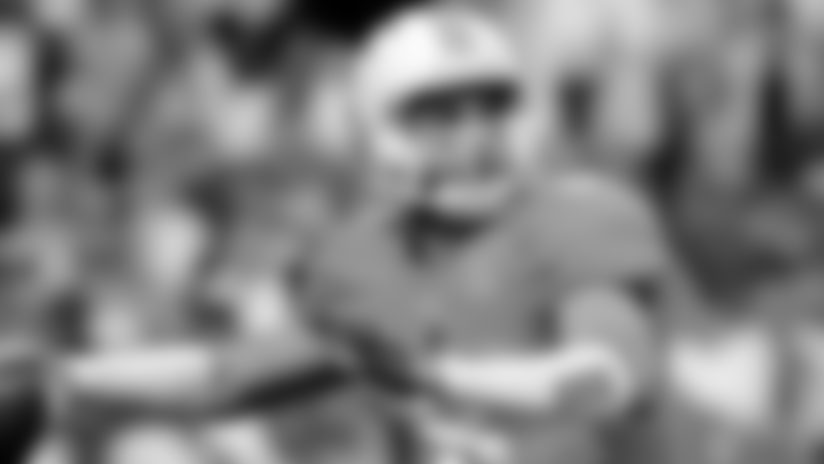 In three years (2010-2012) at the University of Tennessee, Bray played in 28 career games, but his only full season in a starting role came during his junior year (2012). That season, he recorded 34 touchdowns to just 12 interceptions for 3,619 yards passing. The yards passing output was 10th in the nation, and the mark of 34 touchdowns tied for sixth in the nation that season.
Bray joined the Chiefs as an undrafted free agent in 2013.
Looking at his career numbers at the University of Georgia (2010-2013), Murray could be regarded as the greatest quarterback in SEC history. Murray finished his career with conference records for completions (921), yards passing (13,166), touchdown passes (121) and total offense (13,562). In 2013, Murray became the first quarterback in SEC history to throw for more than 3,000 yards passing in four straight seasons.
The Chiefs selected Murray in the fifth round of the 2014 NFL Draft (No. 163 overall), and he served as the dressed backup for Daniel in the aforementioned final game of 2014.
Currently, there are only three quarterbacks on the Chiefs roster. That, of course, could change with the upcoming NFL Draft this coming weekend, but as it stands now, either Bray or Murray will win the vacant backup job left by Daniel.
Asked about the potential opportunity, Murray eluded to the fact that he and Bray couldn't have learned from a better mentor.
"Chase has been in the league for seven years heading onto his eighth year," he explained. "He's been with some great quarterbacks. In New Orleans with Drew (Brees), (Mark) Brunell was there also his rookie year. Then being with Alex (Smith) for three years. So he knows the game of football. We've learned a lot from him … his preparation in helping Alex, his film watching, finding little things in the defense that he was able to present to Alex.
"[Daniel would say things like], 'Hey, I spotted this in their blitz game when the guys line up in this position, or that position. They're going to bring a certain blitz or roll to this certain coverage.' Little things like that that helped Alex come game day were crucial."
The Chiefs quarterback room is one Murray describes with words such as "amazing" and "free-flowing" due to the fact that everyone in it is given a chance to speak and weigh in. From former quarterbacks coach and now co-offensive coordinator Matt Nagy to Smith and on down, each player can unreservedly speak and ask questions.
On top of that, he explained that the players are not only teammates, but also friends.
Over the past two and a half weeks, Murray has been between living arrangements, and his relationship with Bray is so good that he has lived with him during the transition.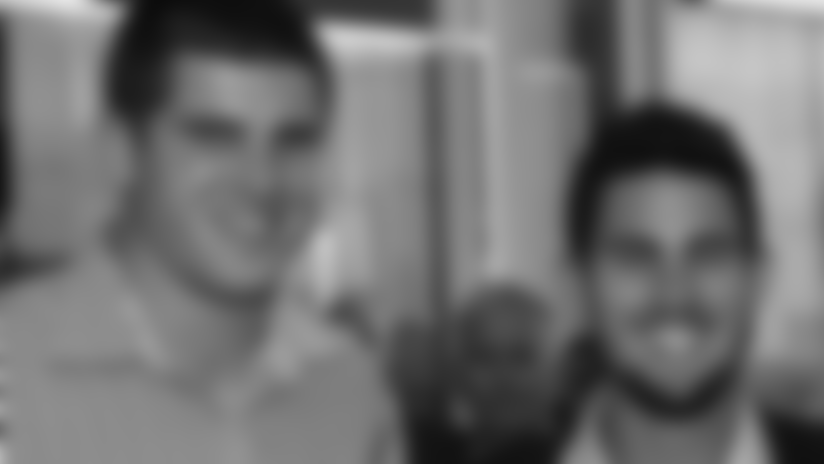 "He's about to move in to his new place, so he's staying with me for a little bit," Bray said, "him and his puppy. It's great. We played against each other in college. We knew each other from there. Now getting to take that next step and hang out? It's great."
In that next step, the impending backup quarterback battle at training camp, the two are taking similar approaches.
"I just continue working hard," Murray said. "The only thing you can worry about is the amount of time and effort that you put in to it, for anything in life. Right now, I've just been working extremely hard this offseason. Going to keep working hard these OTAs, and show these coaches that I'm ready to take that next step forward."
Bray, who tore his ACL in January 2015 and spent back-to-back seasons mostly off the field and in the film room, realizes how crucial the upcoming months could be for his career.
"I'm just trying to take every chance I can—you never know when this can be your last," he explained. "You go out there, just work as hard as you can and worry about the things you can control."
Bray further explained how bad he is itching to get back to the playing field and a regular routine.
"You've been sitting for so long, and not able to do anything. You kind of sit there thinking, 'I think I can do it, I think I can do it.'
"You just go out there and try, and once you can, you're just like, 'All right, let's get going.'"
As offseason workouts begin, the NFL Draft takes place and it all ultimately leads to training camp in St. Joseph, the backup QB competition will be something to monitor.
With Daniel gone, it's a position Smith understands will have an important impact on the team, and he, like the fan base and the coaching staff, is eager to see how it plays out.
"It's going to come down to the field," Smith said. "Those guys have different strengths [and are] different guys. Both have been here and been in the system and have learned a lot. Both have grown a lot I think."
On a team that always preaches the spirit of competition, Smith believes it will be good for both his room and the Chiefs as a whole. 
"I think they'll handle it the right way," he said. "They're both close with each other, so I think it will be a thing that will be healthy. I don't think it's bad for the quarterback room at all."
And the key in it all is that they already seem to agree.
"It's a great group of guys," Bray said. "From coach (Matt) Nagy, to Alex, to Aaron. We all get along. There's no animosity in the QB room. We just go in every day and try to make each other better."