The word "respect" gets thrown around a lot.
It's used by people in every facet of life and can almost be seen as a common cliché at this point.
But for Kansas City Chiefs' fourth-year cornerback Steve Nelson—the word serves as a companion to the chip that's resided on his shoulder dating back to his days growing up in the hotbed area of SEC football, Warner Robins, Georgia.
All players' stories are different, but Nelson's includes no silver spoons.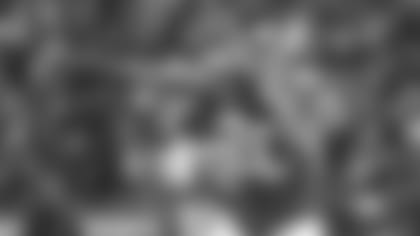 After not qualifying academically for a handful of Division I teams that showed interest in him out of high school, Nelson had to go the junior college route—attending the College of the Sequoias for two years before heading to the other side of the country to attend Oregon State, where he was handed nothing and had to work his way into a role.
Nelson ultimately earned a role at Oregon State and just two years later became the Chiefs' third-round pick (No. 98 overall) in the 2015 NFL Draft.
Over the last two years, Nelson has worked his way from a special teams' standout to starting 22 games for the defense at cornerback, which includes him missing most of last season with a "core muscle injury."
Nelson actually played through that injury for most of training camp before it sidelined him for the first eight games of the 2017 season.
And then over this past offseason, the Chiefs made considerable changes to their cornerback room.
In fact, Nelson is the only player returning for the Chiefs who finished in the Top 5 of snaps played at the position last year. Marcus Peters was traded to the Los Angeles Rams, Terrance Mitchell signed with the Cleveland Browns, Kenneth Acker signed with the Indianapolis Colts, Phillip Gaines signed with the Buffalo Bills, and veteran Darrelle Revis, who was brought in midway through the season, was released.
"It fueled me because they believed in me," Nelson explained of the offseason moves and his mindset. "I plan on having one of the biggest years of my career—not only competing with myself but other guys around the league. It's a big year for me. I've just always been doubted and slept on. I haven't been giving anything, so every year I have something to prove. I have to work hard no matter what, that's just my nature."
The fact that Nelson, who is just 25 years old, is now the veteran and leader in that room with the most experience in this defense is one that he embraces, and one that his teammates understand.
"Intensity and accountability," veteran All-Pro safety Eric Berry, who added Nelson 'never does' get the credit he deserves, explained of the only cornerback currently on the Chiefs' roster who was drafted by the team and has played in an NFL game. "What he brings to the practice field and workouts, it's crazy. He gets feisty. I call him, 'Little Scrappy.' He's a scrappy little dude. He can get intense.
"He demands the best out of himself and the best out of his teammates. I think that's cool."
That edge that Nelson brings to the field is one that's defined his game going back to his days at Oregon State.
"I'm highly competitive. I'm an emotional player," Nelson explained. "Off the field I'm not like that, but on the field, it comes out and I think it takes my game to another level. It's just that inner-fire coming out—the passion for the game when I'm out there between the lines. It's just me against my opponent.
"I feel like they're trying to disrespect me, that's the way I take it so I've always got that chip on my shoulder."
"He gets the job done," Berry added. "He finds a way to get it done and that's all you can ask for."
Nelson earned a positive overall grade last year from Pro Football Focus, and had the best game of his season against the Tennessee Titans in the Wild Card round of the AFC playoffs.
In that game, Nelson allowed just two receptions for 11 yards on five total targets, which led to a quarterback rating when targeted of just 47.9.
Nelson's affinity for getting after it in run defense also stands out. It has been a staple of his game going back to college. He graded as the Chiefs' top cornerback against the run last year, and he was one of just 15 cornerbacks in the NFL who played at least 185 run snaps and didn't miss a single tackle.
"It's me just being highly competitive," Nelson explained of his run defense. "It's just being a football player and wanting to be physical on every play—not backing down from challenges. I think that's the extra edge I bring to the game, being able to come up and make secure tackles."
Much of the talk this offseason about the cornerback position has surrounded the departure of Peters and the additions of Kendall Fuller and David Amerson, but while Nelson is often left out of many of those external conversations, the guys in that locker room understand what he brings every day.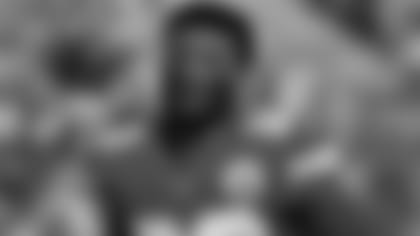 "I think it's a big year for him but he's been showing it the last couple of years with his attitude and his effort," veteran edge rusher Justin Houston explained. "He doesn't complain. He just shows up to work. A lot of guys do a lot of talking and that's easy to do. It's harder to just get out here and show it. The young guys watching him are going to see the way he practices and the way he flies around and the way he gets after it.
"When you have a guy who can lead by his actions and not by his mouth, that says a lot, and those are the guys you need to win—guys who are just willing to put it all out there. If you watch his effort during practice—I mean if you get everybody to practice like him and with that effort—that'd be a world of difference."
Nelson said this time of the year is always important for team-building and getting used to your teammates, but perhaps it's even more important for the Chiefs' defensive backs this year considering all the new faces.
"Everybody is good, man," Nelson explained of the cornerbacks' room. "Top to bottom. We got a good group. Everybody spends time off the field together. It's different. It's like a brotherhood."
Nelson knows that's it's a big season for him, and not just because it's a contract year but because he's earned a leadership role in that room.
"Definitely the hardest I've worked," Nelson explained of his mindset coming into the season. "I just feel like I've been given an opportunity and it's time for me to step up."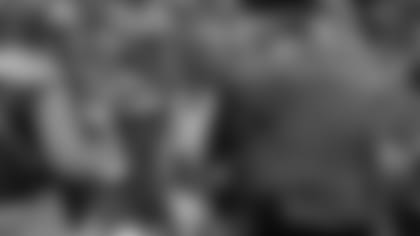 For a kid who spent two years watching several of his former high school teammates play at the Division I level—knowing he should be doing the same but had to go the junior college route instead, and all the doubters he's encountered along the way, the chip on Nelson's shoulder has always been there.
And while he sees the moves the Chiefs made this offseason as a "reason they believe in him," and was given assurance from the team that it is in fact the case, the 2018 season represents a lot to him.
"I didn't go to any of these four-star, five-star camps," Nelson added. "I came from a small area and went to a junior college. I've always been doubted and had to work my way up. This year I plan on doing big things just to get my respect. These young guys look up to me and the coaches and organization believe in me, so I'm excited. The game has slowed down for me tremendously.
"I'm finally healthy and I'm going to bring it. People can say whatever they want to say, but I'm going to bring it for this organization, and we're going to win."