The Kansas City Chiefs celebrated Black History Month on Friday afternoon by exploring the Black Archives of Mid-America in the historic 18th and Vine district along with a handful of local high school football players.
Chiefs' Vice President of Communications Ted Crews and Ambassador Kevin Lockett joined the athletes from nearby Lincoln College Prep Academy at the museum, which addresses the influences of African-Americans in the Kansas City community throughout history.
"This was a chance to learn about the community in which we live, and not just for the students from Lincoln Prep, but for me, too," Lockett said. "To see that a people can rise up and be successful is important for the younger generation to see and experience."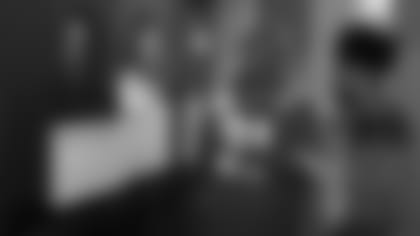 In addition to the exhibits themselves, Crews shared lessons from his own life with the students.
"When I was in college, I didn't even realize that my job existed," Crews explained. "Sometimes as a young person, you can't see past the end of your next class or the next game. Especially as an African-American, you don't see yourself in a front office."
Crews has accomplished that and more some, earning the "Salute to Excellence" Award from the Fritz Pollard Alliance Foundation last year, which, according to its website, promotes diversity and equality of job opportunity in the coaching, front office and scouting staffs of National Football League teams.
It's a story that stood as an example for the students from Lincoln Prep to draw upon during this junction in their lives.
"I'm proud of (what I've achieved) - I feel very blessed and very fortunate," Crews said. "I feel that God has put me in this position for a reason, and if those young men - who look like me - can see me, maybe they'll dream as big as they want to dream."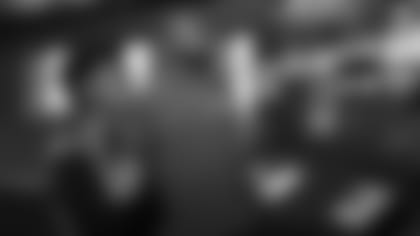 That message seemed to resonate with each of the young men in attendance.
"It was interesting just to see their eyes so wide open and really taking it all in," Lockett said. "They were all excited to be here, and I think a lot of them will go home and really know what it means to move forward."