Last month, Kansas City Chiefs CFO Dan Crumb was named one of four for profit "CFO of the Year" honorees by the Kansas City Business Journal.
Get to know Crumb in this Q and Asession:
Q: What does this award mean to you?
Crumb: "It's always an honor to be recognized by your peers and placed in the same company with some great CFO's that were recognized this year and in past years for their accomplishments and contributions to the profession. I'm blessed to work with great people and a great organization."
Q: What would be the one piece of advice you would give for someone just starting out in finance?
Crumb:"I would really encourage them to think like the owner. What does the owner need to see to be successful? What type of information? How does the owner want to see that information? Early in my career, I worked for an owner like that. One day he was very frustrated, and he told me, "Nobody here thinks like they own this company. So they don't have as much connection to it." As a result, every time I make a decision, I think as if this was my organization, and how do the decisions I make impact the organization.  I would also encourage them to embrace technology. Technology has been the catalyst for so many changes and improvements to the profession that allow us to make better decisions in a more timely and accurate manner."
Q: What do you like about working at the Chiefs facilities every day?
Crumb: "The opportunity to work for the Hunt Family and to be a part of the Kansas City Chiefs. The Hunt Family has made so many contributions to professional sports and the Kansas City community and the Kansas City Chiefs is an organization that has such a rich tradition. The people I work with are fantastic. Being able to work with Clark Hunt, Mark Donovan and my fellow VPs and everybody throughout the entire organization, especially the Finance and Information Technology Departments which I work with very closely. What it boils down to is working for a great organization, a great family and great people. It's something that I don't take for granted, and it's really a privilege to be part of this because not many people get the opportunity to be a part of something special like this. There are only 32 of these businesses in the entire country, so I respect that, and I view that as a privilege every day."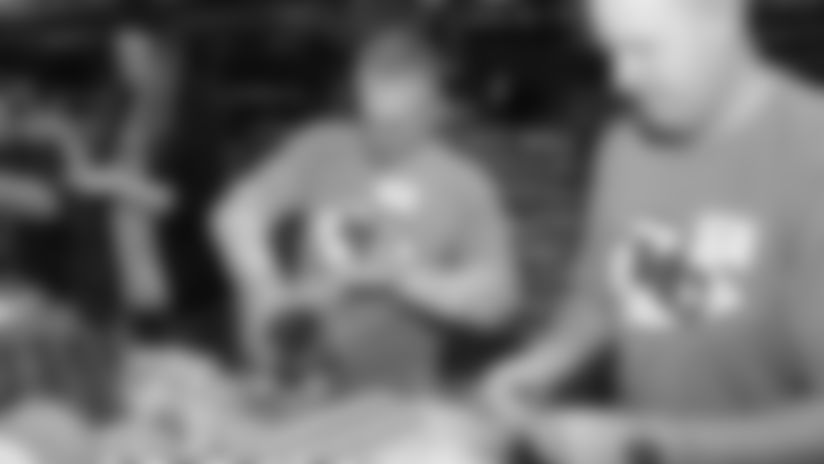 Q: What has been your biggest accomplishment as a CFO over the past year?
Crumb:"I'd say probably the biggest accomplishment is the development of the electronic business planning system and the transformation of the business planning process. I would also say, the work that I do with Mark Donovan and with my fellow VPs. The role of the CFO has evolved over the years from primarily record keeping and reporting to strategic partner with each business unit. I like to be there as a resource for them and for the organization, and I feel that each year I've gotten the ability to work more closely with each department and it has been beneficial."    
Q: How has the business planning system changed since your arrival?
Crumb: "When I started (in 2010), the business planning process was very paper intensive, very manual. It wasn't all uniform and consistent across departments, and we evolved it into an electronic, automated workflow. Everything's consistent. Everything looks the same. There's uniformity across the departments. We implemented dashboards that show the progress you've made towards your objectives. We link the objectives to the strategic goals of the organization, which support the mission statement of our organization. We've taken it from having each department doing their plan, to now it's more of an overall cohesive plan. From that perspective, we led the change in transforming the whole business planning process."