Each year, the Chiefs host an alumni weekend, celebrating those who have worn the skirt, waved the poms, and sported the white boots on the sidelines at Arrowhead Stadium as Chiefs Cheerleaders.
Former, as well as current, Chiefs Cheerleaders talk about a bond that they share, describing it as a strong and unbreakable bond between each of the women on the squad. During alumni weekend, it was evident that this bond truly is never broken but can last through the years.
"Once a Chiefs Cheerleader, always a Chiefs Cheerleader," Jennifer Green, Chiefs Cheerleader from 1993-2000 noted. "To be able to come back and see these women again and reminisce on the memories is amazing. This sisterhood lasts forever and being reunited with them is incredible."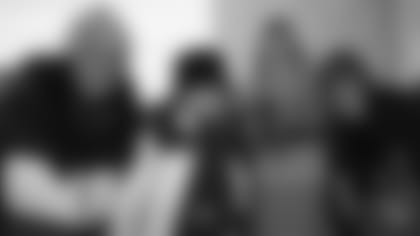 To begin the alumni weekend, on Friday, the former cheerleaders were invited to the current cheerleaders' practice, which was a trip down memory lane for all.
"Walking into the practice facility all those memories came flooding back of how hard you worked, how much fun you had and the friendships that you created," Shearon Nowak, Chiefs Cheerleader from 1993-1996 explained. "We watched the girls practice and then had the chance to talk about what it was like when we cheered, gave them some words of wisdom and we also brought a photo of us from our cheerleading days and shared a funny story or a special moment."
The group took a tour of the stadium on Saturday and then gathered again on Sunday, before the game, to tailgate outside of Arrowhead Stadium, the place they still call their home.
"So much of our time was spent at Arrowhead, so it's a special place to all of us," Green said. "Every time I go through the gate, I get the goose bumps and feel like I'm transported back to 1993. Coming back for this weekend, it feels like I'm home again."
Prior to kickoff, the group headed inside and stood on the field, where they recalled the memories of performing on that sideline, encouraging the crowd to get loud and cheering for the Chiefs.
"Being on that field brought back so many memories," Raquel Thomas, Chiefs Cheerleader from 1998 to 2004 noted. "Cheering on those sidelines is something that you will always remember. Stepping onto that field again, brought back a wealth of memories. It was incredible to be down there again and see the current Cheerleaders perform."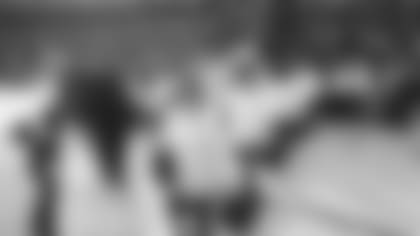 From those who cheered in the 1960's to those who just recently hung up their uniform and retired their poms, all agreed that the memories formed are unforgettable and the friendships made are unmatched.
"You can't help but feel this sense of pride and belonging to this organization, and I will never lose that feeling," Green commented. "When Lamar was here, he instilled a real family atmosphere and being part of the Chiefs family is amazing. Arrowhead will always be called home for us and we will always share that bond of sisterhood. Like I said, once a Chiefs Cheerleader, always a Chiefs Cheerleader."