The Kansas City Chiefs will put a bow on their three-day minicamp following today's practice, as players will then travel their separate ways until training camp in late July. Chiefs QB Alex Smith met with the media after Wednesday's practice and described the team's "break".
"Yeah, we have a long time off," Smith said. "Everyone has their own schedule, but I'm sure we'll get together. The guys that can, when we can, that type of deal."
Since arriving in March, time has seemingly passed quickly for the Chiefs QB, who has always emphasized making every rep count.
"It's crazy to think about," Smith said. "These reps are so hard to come by, so valuable, you really can't waste them. You have to come out here prepared and make the most of them."
As for what the team will try to cover during the final few hours of their offseason program, Chiefs head coach Andy Reid has that part covered.
"Keep getting better at the scheme," coach Reid said.
"We've gone back and started from square one, with the plays we put in early, and we're rehashing those one more time. We'll get them one more time in training camp. It's important that you focus in on the small things. Maybe it's something you didn't get the first go around, you get the second go around."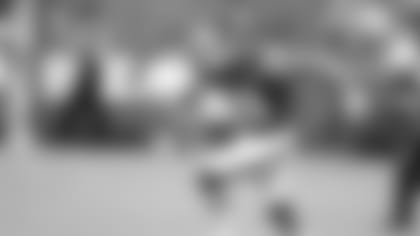 Regardless if it's a Chiefs rookie, veteran player or a recently-signed free agent, the guys plan to respond to coach Reid's challenge of working on the small things.
"Every practice is extremely important," Chiefs WR Devon Wylie said. "There's so much that goes into each play and each day. We have new coaches and a new offense, so every day is extremely important because we have to minimize mistakes, we have to make every play we can and that's what it comes down to in each play."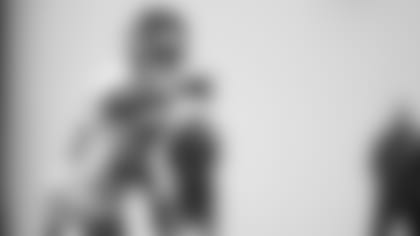 On the defensive side of the ball, Chiefs S Quintin Demps is approaching today's practice reps like they're his last.
"They are very important," Demps said. "Especially for me personally, still learning the playbook and trying to make everything sharp from my leverages, my communication and my signals. It is important for me and my teammates to finish strong."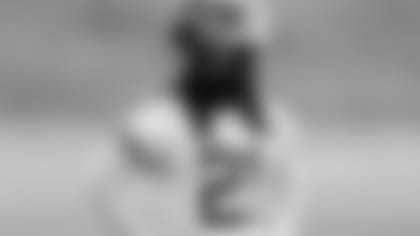 That message is ringing through the entire secondary, as Chiefs CB Dunta Robinson is expecting a lot as minicamp winds down.
"A ton of improvement," Robinson said. "Every practice is critical, personally and as a team, and you always go back and look at the film and you try to be better than you were the last practice. It's also helping us with our conditioning; you can do all the running outside of football, all of that, but if you're not actually playing a game, that's what gets you in football shape, running around on that football field, running around between those lines. We come out every day and that's what practice is for, you work to get better."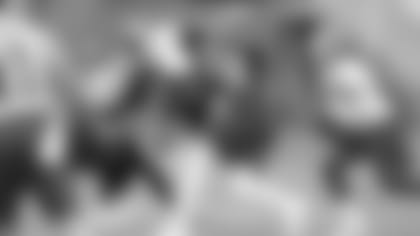 While today's practice marks the end of the team's offseason training program, Chiefs WR Dwayne Bowe offered some great takeaways and perspective.
"It's almost over," Bowe said. "It's almost over, but the good thing about it is we're working together. Guys are clicking. Guys are in sync. We're getting ready to go away for a couple of days and take some time off and work out and train and be ready for the season. That's the good part."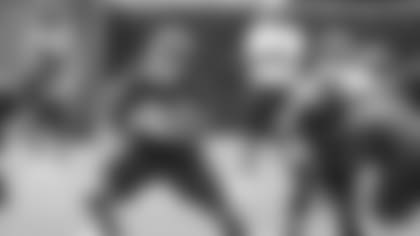 Having completed his first-ever offseason conditioning program in the NFL, Chiefs top-pick T Eric Fisher evaluated his transition to the pros, thus far.
"I'm making improvements every day," Fisher said. "Every day, I come out here to work. Going against the guys I'm going against makes me a better player every day. Just getting in the playbook and having a great time."
The rookie right tackle was asked if he's ready for a break or more work.
"A little bit of both," Fisher said. "Obviously, it's a lot of hard work. A lot comes with it. You have to keep your body right, but training camp, we'll definitely have enough football to play. Yeah, it would be nice to stay here and play a little bit longer, but every opportunity is a blessing. I try to make the most of them."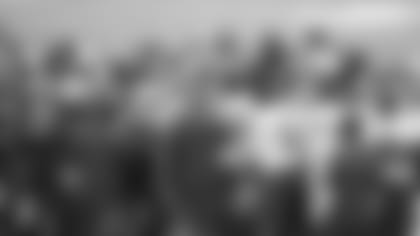 At the close of each practice, the team huddles and in unison chants a specified phrase, lately shouting "Championship!", pleasing its head coach.
"That's a good thing," said coach Reid. "That's the way you need to think, and then, that's the way you need to prepare yourself as coaches and as players. We're all in this together. One not less than the other. That's the way you prepare."
As the saying goes, 'It's not how you start, but how you finish, that matters,'; we'll see how the team closes out its offseason program with today's final practice, set to begin at 11:20 AM CDT.