Kansas City Chiefs head coach Andy Reid preaches competition, in every practice and every drill, believing it only brings out the best in his players. The competition between the Chiefs offense and defense during Wednesday's minicamp practice not only made coach Reid proud, but had both sides talking in the locker room afterwards.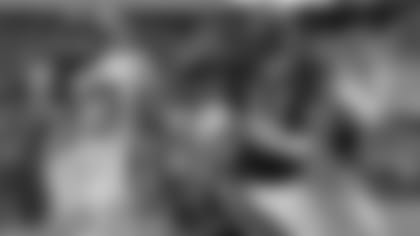 "Offense just came out with it today," Chiefs S Kendrick Lewis said. "Defensively, we were out there playing around, but it was a full competition and our offense, they started out fast and they had a little camaraderie and defense, we kind of rallied toward the end, tried to pick the practice up, pick the competition up, it was a good practice overall."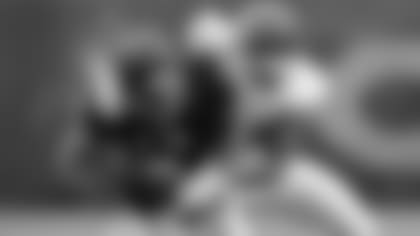 Chiefs CB Brandon Flowers agreed with Lewis, saying the offense brought its "A" game.
"They definitely did," Flowers admitted. "One thing about our offense and our team, we love to compete. Defense had their day, but at one point, the offense, they came out, (Chiefs QB) Alex Smith was hot, seemed like he could not throw an incomplete pass, so, they came out and did their thing and I think we responded at the end of practice. Nice competition, out there. At the end of the day, we're getting each other better. Offense has their periods, defense has their periods, each side wants to dominate every time, but if it's going back and forth, that means we're both working."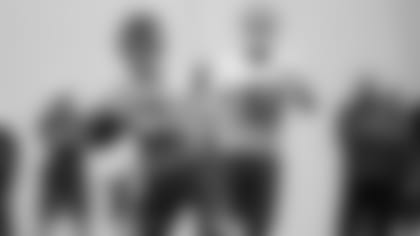 As for Chiefs QB Alex Smith, he addressed the media after practice and said, while the comfort level with his receivers is getting better, there's always room for improvement.
"We're head and shoulders above where we were a couple months ago," Smith said.
"That's a never-ending thing, as well. I don't think it's something, and all of a sudden, 'Hey we got a good feel for each other, we don't need to work anymore.' It's just constantly; you're constantly working on it. We're constantly perfecting our craft. Every single day, it's coming out here and pushing to get better. Obviously, yeah, I do feel a lot better than where we were a few months ago, but it's still a long road ahead. One more tomorrow and we'll finish this offseason up. It's hard to believe it's one more practice, but we have to make the best of it."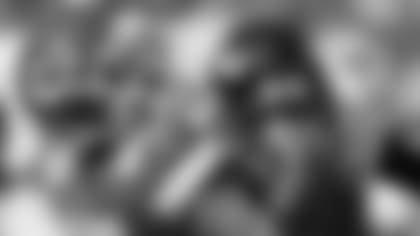 One of Smith's favorite targets Wednesday was Chiefs WR Jon Baldwin, who like his teammates, is keeping score of which side is winning each practice.
"Tuesday, it wasn't that good of a day for us," Baldwin said. "We kind of knew that and we wanted to come out here and attack and continue to attack and before every period, we were preaching that to each other, 'Let's go guys, let's keep it up; let's keep attacking these guys and let's make plays.' They have some great players on that defense, so, if we continue to attack those guys and continue to try to make plays on those guys and make plays, those things will help us in the long run, come game time."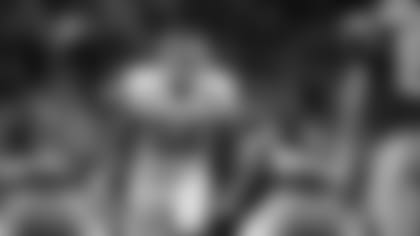 Outplayed early, the defense wasn't about to concede, according to Pro Bowl LB Derrick Johnson.
"We were competing," Johnson said. "I think we've been winning the last couple practices and the offense, during the middle of practice, starting burning us on a few routes and mentally, we started breaking down a little bit, but that's a credit to the offense, capitalizing off our mistakes, but we picked it up at the end and tried to get that momentum back, but we're competing out there, that's the main part."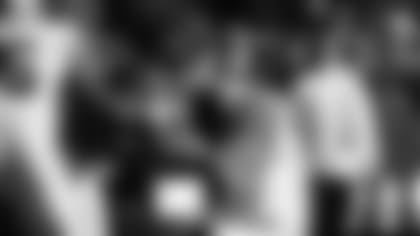 Part of the defensive success Wednesday came in the form of an INT by Chiefs S Quintin Demps and yet another deflected pass by Chiefs DE Tyson Jackson.
"(Chiefs DL) Coach (Tommy) Brasher's been doing a good job getting us to get our hands up, so we can help the guys in the back by getting knockdowns," Jackson said. "We have to continue to run to the ball, in order to make more plays. I think we're getting better each and every day. We have one more day to come out and get better as a defense and that's our job for tomorrow."
The Chiefs close out their three-day minicamp Thursday, with practice scheduled to start at 11:25 am CDT.