The popular phrase "save the best for last" applies to what was the final practice of the 2013 Chiefs Training Camp in St. Joseph, Missouri.
The sun shined, the temps remained in the low 60s and perhaps the "cherry-on-top", if you will, came last night, when Chiefs head coach Andy Reid surprised the team, indicating its last practice would be without pads.
Following the shortened, final practice on the campus of Missouri Western State University, coach Reid addressed the media, beginning with an update on Chiefs Pro Bowl RB Jamaal Charles, who is rehabbing a right foot strain injury.
"He's getting better," coach Reid said.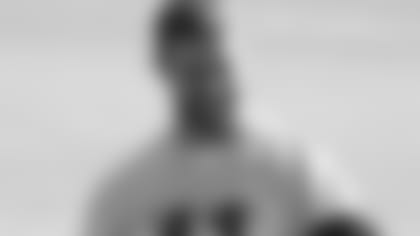 "He worked out today, doing position play work. He's just not quite there yet. He is making progress and feeling a lot better. If push comes to shove, he probably could have gone today, but we kept him out. We'll see how he does in the next couple of days. I haven't determined anything about whether he'll play or not play. We'll take it day-by-day. If he can play, he'll play, if he can't play, then he won't. We finished up today with a 10-10-10 practice. So, we got some good situational work; still one's versus one's, two's versus two's, three's versus three's. We picked out specific things for them to work on; I thought it was a good day."
While the team was productive during practice, the talk afterward was about accomplishing the mission of training camp.
"This is my first time ever going away for a camp," Chiefs QB Alex Smith said. "It's something special; you actually really get that camp atmosphere. It felt like we did a really good job of building our foundation here and now we need to continue to build on it."
Fellow Chiefs QB Chase Daniel enjoyed training camp, including the surprise of a final practice, without the pads.
"Coach Reid sort of threw us a little bone," Daniel said.
"I think it's smart, though; we've been working our tails off and for us to be able to get our legs back under us and really be fresh for the game, come Friday, I think it's smart."
Chiefs rookie TE Travis Kelce completed his first camp by spending time with the fans and signing autographs.
"You gotta love it," Kelce said.
"You have to put yourself in their shoes. Everybody is a kid at one point in time and being a little kid, looking up to football players, you kind of think they're superstars; like they're Superman and they have secret powers, it's cool. I do this to see smiles on their faces and to give back to them, because they're out here supporting us."
As for camp itself, Kelce says he and his fellow rookie class made the most of it.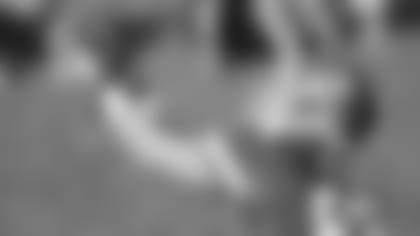 "I think we had a lot of guys step it up," Kelce said. "We all made a lot of strides. There are a lot of us rookies who stuck together and we got through the ups and downs of it. I think we have a solid rookie class to look forward to."
On the defensive side of the ball, Chiefs Pro Bowl safety Eric Berry rated the Andy Reid-led camp to be five-star quality.
"A-plus-plus," Berry said. "I feel like we made progress every day. We didn't take any steps back and we have a good feel from what is expected out of us and what we should expect out of the coaches. It was one of the most-productive camps I've been a part of." 
Fellow Pro Bowler, Chiefs LB Justin Houston was the final player interviewed today and walking into the team's locker room, he assessed the 2013 training camp.
"I think it's been a great experience," Houston said. "Coach Reid took care of us and we all got better, on-and-off the field; he took care of our bodies as well. So, it was a great experience."
While the work on-the-field is done in St. Joe, the team will continue in meetings today, followed by a walk-through tomorrow, before returning to Kansas City, tomorrow afternoon.