Parlay that with a Kansas City Chiefs defense that added four new members in the first five rounds of the 2015 NFL Draft and a returning Derrick Johnson and Mike Catapano, and that optimism is only enhanced.
"I'm so excited about this defense," DeVito explained on the Chiefs Download Podcast this offseason. "I've been around a lot of great defenses and I don't know if I've been around one that's been this complete and had this much talent before."
"Not only that, but the types of players that are in that locker room in general. You have great leaders, you have guys that have every reason not to be humble that are humble, that are hard working, that are putting in effort.
"The sky's the limit for this defense."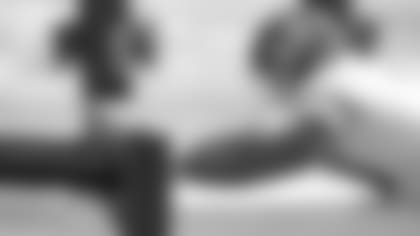 DeVito came to the Chiefs in 2013 in conjunction with the addition of current defensive coordinator Bob Sutton. Sutton had past ties with DeVito as a result of their time together with the New York Jets from 2007, DeVito's rookie season, to 2012, the year of their shared departure to Kansas City.
DeVito, who has never played for a team without Sutton, is thus very fond of what he brings to the table.
"Bob takes his craft very seriously and he continues to get better and grow just like we all do," DeVito said. "He's never satisfied, he's never complacent with what he's doing, so he's always coming up with different wrinkles and different ideas.
"Just such a smart coach and a guy that's easy to trust because you know he's going to put together the best game plan, the best defense to play on Sunday."
Sutton's game-plan creation becomes a bit easier this year with DeVito and Catapano back in the fold.
While Allen Bailey, Jaye Howard and Dontari Poe successfully manned the trenches in their absence last season, DeVito and Catapano's combined return provides both depth and welcomed options for Sutton.
Potential rotation in the trenches could mean fresh legs, and perhaps, better defensive line play overall.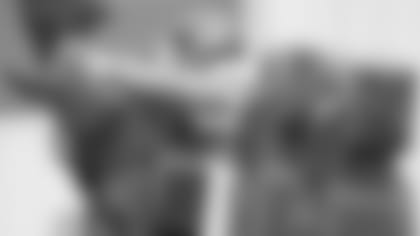 "I've been on D-lines where you really just had three guys," DeVito explained. "This is a defensive line where you've got so many different guys that can do different things in different situations and it makes it easy."
As they enter training camp, the Chiefs will look to build upon last season, when based on yards allowed per game, they were the seventh best in the league at season's end.
Asked what the identity of the 2015 version of the Chiefs defense will be, DeVito answered frankly.
"We're building a bully," he said. "We're going to be the team that you don't want to play on Sunday."