On home Sundays in the fall, time and time again, Kansas City Chiefs fans have proven that all you need is a grill and great company. It's a tradition that spans since before the mid-1800s.
Some may call it a pastime, but to many in the Kingdom, it's like a religion.
Tailgating is part of the culture for those who fill the seats of Arrowhead Stadium, and each week, the Kansas City Chiefs will highlight an upcoming matchup-themed recipe. So whether you're filling the lots at Arrowhead or catching your Chiefs from the comforts of your own home, you'll have a suggestion to make your Sunday's a little bit better.
If you missed our Week 15 tailgate item, you can find it here!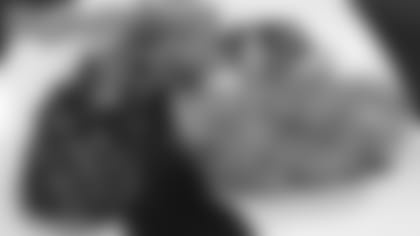 Tailgating in Denver is always a huge event, much like a major holiday. The Broncos fans at Sports Authority Field in the Mile High City pull out all of the stops when it comes to their tailgate. The high altitude of Denver can make fans hungry and a great steak is one way to help satisfy that hunger.
This week's Chiefs Eats features "Grilled Kansas City Strip with sautéed onions, peppers and mushrooms, along with a loaded twice-baked potato," presented by Hy-Vee.
4 - 10 to 12 oz. Prime Kansas City Strip steaks (Prime steaks have the best marbling and provide the best flavor)
Kosher salt and black pepper (season to taste)
Hickory House Classic Steak Sauce (Hy-Vee Product amazing flavor and price)
2 yellow onions, peeled and sliced julienne style
2 red bell peppers, seeded and cut into julienned strips
6 oz. button mushrooms, sliced
4 large Russet potatoes (Hy-Vee also sells ready to re-heat twice baked potatoes)
8 oz. cheddar cheese, shredded
6 oz. cooked and minced bacon
Green onions or chives minced to finish potatoes
Have your Hy-Vee butcher pick out some prime KC strip steaks for your tailgate.
In a bowl, whisk together the olive oil and pureed garlic to from a paste. Use this to rub down the steaks at least one hour before grilling. Immediately before grilling, season the steaks with a salt and pepper mixture. The grill should be at a medium-high temperature and it should take approximately eight minutes for each side of the steak to get to a medium rare state. If you are looking for a more done steak, just increase the time per side.
The sautéed onion, pepper and mushroom mix should be heated over a medium-high heat. Let the pan get hot first, add the oil, then the vegetables. Cook it for about 5-10 minutes, then lightly season with your salt and pepper. You can add a wine to this mixture if you choose, just continue to cook until the liquid has evaporated. This really increases the flavor of the vegetables.
For the twice-baked potatoes, I personally rinse them with water, pat them dry, lightly oil them and then take a paring knife and lightly cut into the skin of the potato, making a circle. Then lightly sprinkle with kosher salt and place on an oven proof pan, with the cut circle on top of the potato. I then bake them at 350 degrees for about an hour, or until tender. The circle you cut will actually let the skin of the potato pop up, forming a nice circle. You remove that and then, using a spoon, remove the potato and place in a mixing bowl.
Mix together the butter and heavy cream and add the cheese, bacon and onions. These can be made the day ahead and then the day of the game, simply warm up and serve. These are amazing, but if you are looking for another great tailgating idea, buy your premade twice-baked potatoes at your local Hy-Vee store. To get a nice crust of melted cheese on the top of the potatoes, add a little more cheese on top and then place them in the oven for 10 minutes at 375 degrees.
There are all kinds of sauces that you could use to finish your steaks.
I would like to introduce you to a Hy-Vee brand sauce called "Hickory House Classic Steak Sauce." That's what I have the steak sitting in on the photo.
This meal is just what those hungry tailgaters ordered: steak, potato, cheese and bacon. It's one for the record book.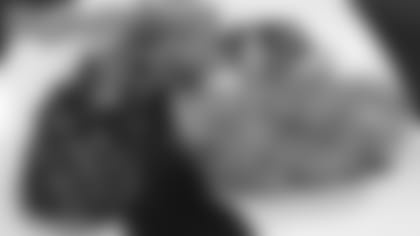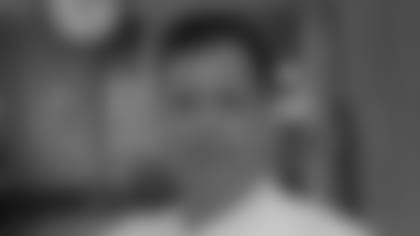 Recipe by Chef Mark Webster CEC,CCE,AAC,HGT - Retail Chef at Hy-Vee Lee's Summit West