Allen Wright, Chiefs Equipment Manager, recently celebrated his 500th game with the Chiefs. On game days, you may see him fixing players helmets, readjusting players shoulder pads, or helping with sideline communication. Through 30 years, Allen has played a vital role in this organization and coaches and players alike value his contributions to the team.
"I've known Allen since 2005 and he's such a humble and selfless guy," P Dustin Colquitt explained. "He does a lot of charity stuff as well, but he's so humble that he'll never tell you that. He's been doing this for a long time and you can go to him for anything. He's a cool guy to know."
It all started in the summer of 1983, right after high school graduation at 19 years old. Allen Wright got a job working at the Chiefs Training Camp at William Jewell College. He and a friend were couriers, making deliveries throughout the month and enjoying the opportunity to be around the team.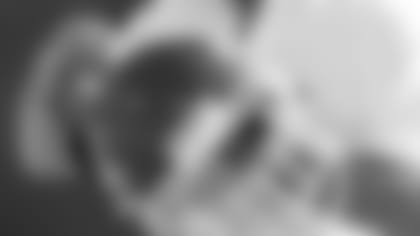 At the end of training camp, Allen had plans to attend a university, but Chiefs General Manager, Jim Schaaf, offered Allen a job with the team.
"I was really hoping to go to school after training camp but when Jim offered me a job he said they had a program where I could go to school while working for the organization," Allen explained. "So I went to school and I bounced around with jobs here. I was a courier for awhile, then I worked in the scouting department and the ticket office. I worked wherever they needed me."
Another job of his was driving Lamar and Norma Hunt to and from the airport when they would fly in from Dallas.
"I got to know Lamar and Norma pretty well because whenever they flew in I would pick them up from the airport," Allen said. "In those rides to and from, we had some great conversations."
After dropping Lamar and Norma off at the stadium, he would find another job. On his first game day, he recalls not having a lot of responsibility during the game but of course, found something to make use of his time.
"I didn't have really any reason to be down on the field so I was trying everything I could to find something that I could do to stay down there," Allen noted. "They used to keep the time on the sideline, an official would be wondering the sidelines keeping the time and he needed somebody to carry the cords. So I helped carry the time keepers cords and they had jurisdiction over the coaching staff so we would be standing in front of the coaches and players, right on the sidelines."
Any chance he got to help he jumped on the opportunity. Allen loved being a part of the team and working for the Chiefs organization.
Allen eventually ended up in the equipment room in 1985. At a Chiefs mini camp in Phoenix, Arizona Allen worked in the equipment department and found his niche.
"Jim Schaaf kept asking me what I wanted to do and at the end of training camp I went back to him and said 'I want to work in the equipment room,' and he said, 'Really?'" Allen noted. "So I started working in the equipment room and have been here ever since."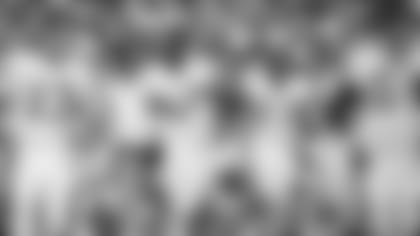 Shortly after starting in the equipment room, he worked closely with Lamar once again. On game days, Lamar and son, Clark, would kick the soccer ball around on the field early in the morning before the stadium opened and would ask to borrow equipment from Allen.
"Sometimes he would bring Clark down to the equipment room, when Clark was in high school maybe and they would ask to borrow some hats or gloves and they were always so kind," Allen remembered. "They would always return everything they borrowed and were so thankful. Lamar was such a humble and gracious man."
Allen has now been with the team for 30 years and just last week celebrated his 500th game with the organization.
"I love coming to work everyday, it's a lot of fun working here," Allen said. "I had never given any thought to working 500 games, everything goes so fast in the NFL with training camp and the season. One day someone asked me how many games I had been here for and I had no idea. We did some research and it turned out I had been here for 499 games."
Going into last week's game, Allen said he was a bit nervous, hoping his 500th game would be one to celebrate.
"I don't really get nervous for the games, but before the game started I was a little nervous and was hoping we would win on my 500th game," Allen commented. "Luckily it worked out perfect and Coach Reid was awesome, recognizing me after such a big game for the team."
The news went viral and Allen has heard from former players, friends and family, congratulating him on his 500th game with the Chiefs.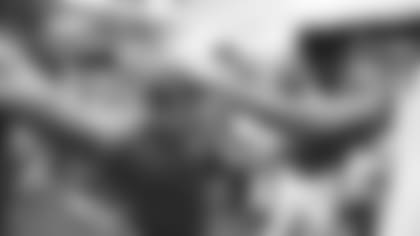 "It's been awesome, it means so much to be hearing from former players and everyone about the game," Allen said.
Allen is an outstanding guy, always looking out for others and finding the best in a situation.
"He's a great guy," WR Dexter McCluster commented. "Anything you need he makes it happen. He's a genuine guy, and is always looking out for us."
Congrats Allen on 500 games with the Chiefs!