Before Stephanie Reynolds was a breast cancer survivor, she was a Kansas City Chiefs fan.
On October 13, 2013, during the team's Breast Cancer Awareness game, Reynolds became a new face on the campaign for a cure after she was photographed holding a poster reading, "Breast cancer took my hair and chest, but not my seat at Arrowhead."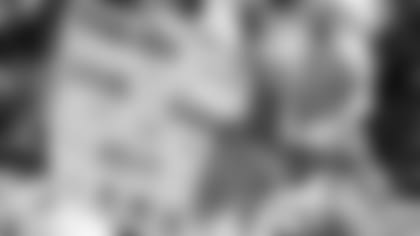 "To see my one-time famous photo where I'm completely bald was just, 'wow,'" Reynolds said, "but I didn't think it was so bad because I really didn't look as bad as I thought I did."
The photo went viral on social media and Reynolds' friends from New Jersey saw it pop up on their Facebook pages. She became a symbol of the fight against breast cancer, a model of pride for an otherwise debilitating disease.
Reynolds' photo traveled to news stations across the country and was picked up by Kansas City's own KCTV5. There, two Chiefs cheerleaders surprised her with a visit and presented her with the opportunity to be the Chiefs Pink Seat Honoree at the game against the Houston Texans that following Sunday.
"It was one of the first times I've ever been able to bring my kids who are huge, huge supporters and fans too," Reynolds said. "That was probably a once in a lifetime for me."
She was diagnosed with breast cancer in June of 2013, right before the Chiefs had their 9-0 start in what would be known as one of the best single-season turnarounds in the history of the National Football League.
And even through numerous treatments and a double mastectomy, Reynolds made it to as many Chiefs games as she could.
"Making sure I didn't miss a Chiefs game was not only a thrill for me, it was therapeutic," Reynolds said. "I've been a Chiefs fan since I can remember. I've scheduled my weekend plans around the Chiefs games and I always have a Chiefs shirt on for game days."
But Reynolds and other women don't stop having breast cancer once October ends.
"After the diagnosis and the actual treatment, everybody goes back to their life, and I'm still trying to grow my hair back and get back on my feet with all of the medical bills," Reynolds said. "Everything just stops for me, but everybody else kind of goes back.
"Games like those just kind of remind everybody that you still fight."
Though her photo ignited a firestorm of support within the city and the organization, Reynolds' story of triumph could never be fully told on a small, pink poster.
"I used to have really long hair," Reynolds recalled.
"If I had never gone through chemo and never lost all of my hair, I would still have that same long hairstyle."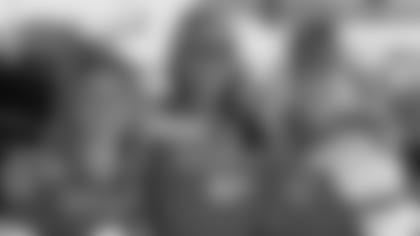 Reynolds has been a licensed hairdresser for over 25 years. As a former art student, she loved the colors, and her craft morphed into a skill she still possesses.
So when she lost her hair, a part of her came with it.
"When I lost all my hair, I didn't leave my house," Reynolds remembers. "It was that hard. That's what everybody has known me as—a hairdresser with long blond hair on top and dark on the bottom.
"When you lose it all, it takes your breath away. You walk outside and all of the sudden, your neck is cold. My neck hadn't been cold for 40 years."
She noticed the lump on her right breast in April 2012, but without health insurance, Reynolds was unsure. Despite not being covered, Reynolds decided to get her first mammogram, only to have her doctor tell her it was just a cyst.
After a year, the "cyst" had become more painful.
"I knew it wasn't good, and I knew it wasn't just a cyst," Reynolds said. "My only hope was that it wasn't cancer."
After returning from a work trip in June 2013, Reynolds made an appointment with a different doctor, this time wielding health insurance. She was referred for a mammogram on the 19th and called back in that same day to do a biopsy without warning.
She left the hospital in stitches.
"When I walked back to the room, I remember thinking to myself that if this was cancer, how do I tell my kids?" she said. "How do I tell them that the person who raised them to be strong and survive was going to be weak and unable to do everything?"
Two days passed—two days in which Reynolds was forced to lead a regular life all the while knowing her future hung in the balance.
"I could tell you exactly where I was when I got the call," Reynolds recalls. "It was 4:47 in the afternoon [on June 21st], and I was picking out cheese at the grocery store. I put my sunglasses on, hung up the phone and finished shopping."
In the following days, Reynolds met with an oncologist, a plastic surgeon and a radiologist to schedule the next six months of her life. She would undergo chemotherapy, 36 rounds of radiation and a double mastectomy in the hopes of returning to her old life.
"I only had cancer on my right breast, but I didn't care," Reynolds said. "I wanted to take them both. I didn't want to wake up with a mosquito bite on my left breast going, 'Oh my gosh, is this cancer?' and freak out for weeks.
"I thought by taking both, I wouldn't have that scare. But that's not necessarily true— you still have that scare. You just have it everywhere else."
Reynolds began treatment, relying on the love and support of her family. They bought T-shirts and began other fundraisers to help pay for the cost of her medical bills.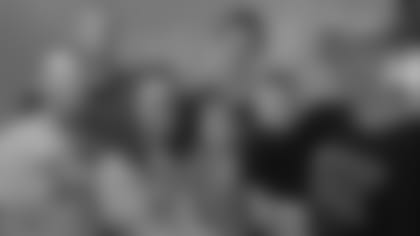 And for the first time in 30 years, Reynolds couldn't do her own hair.
"Some people have told me it's just physical, but it's not," Reynolds explains. "Go shave your head and your eyebrows and pluck out all your eyelashes, then go somewhere. You wouldn't believe the stuff that you feel, and you know it's because you're sick.
"You know your hair is going to come back, but it's not going to come back the way it was. Now you're a completely different person, whether you want to be or not."
Through her treatment, Reynolds stayed true to her signature color before cancer—pink. The tough biker chick, who played soccer with her 25-year-old son and his team, did what every survivor must do: become a fighter.
On March 26, 2014, Reynolds shed her patient status and officially conquered her cancer.
"Being in remission, I catch myself thinking about that five-year mark," Reynolds said. "Rumor has it that once you get to that five-year mark, your chances are pretty good of being cancer free.
"Do I worry about it coming back as something else? Every day. Did my life change because I'm a survivor? Probably not. Now I just live with shorter hair and I stop to smell the roses life brings me."
Today, Reynolds continues her work for the government and spends her time with the people who helped her achieve the impossible—her family and friends.
That's happiness, to her. The soft footsteps of her granddaughter dancing through the front door yelling, "Momo, it's me!" Styling hair, even if it's just her family and close friends. A home-cooked meal with the familiar banter of the people she loves most.
And, of course, a Kansas City Chiefs football game.
"A friend of mine used to tell me that a positive mental attitude would help with the down times," Reynolds said. "My positive mental attitude, seeing my friends on game days and some good old fashioned laughing keep me up on my down days.
"And a Chiefs win always brightens me up, too."
Reynolds still goes to every Chiefs game she can, especially the team's Breast Cancer Awareness games in October.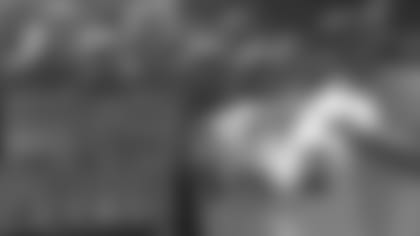 Cancer isn't a faded memory that haunts her past—it's a reminder that every day deserves to be lived.
Like the tattoo on her wrist bearing the day she was diagnosed, Reynolds will always remember her fight and the women like her who still battle today.
"Even if you've been a survivor for 10 or 20 years, you still fight," Reynolds said. "Survivors, we fight every day. We may start to look normal again, but it's still the same fight.
"I just want women that have breast cancer to know that just because they don't have hair and their chest isn't normal, they don't have to stop doing what makes them happy."
That photo going viral may have aided Reynolds on her path to being healthy again, but for a woman who at first lost so much, today it stands as a symbol of how much she's gained.
"I'm not the same chick with the long, blonde hair on top and dark on the bottom with green eyes," Reynolds said. "It's just a reminder that this is a new Steph and that everything has changed, not just me being diagnosed with cancer.
"Every single part of my life changed on June 21, 2013. My hair is just a physical reminder."