They came, they saw, they conquered. The Kansas City Chiefs concluded the 2013 offseason training program Thursday afternoon in victorious fashion. Perhaps more important was the news that Chiefs head coach Andy Reid shared to begin his post-practice press conference.
"There really aren't any injuries to talk about," said coach Reid.
"The guys finished up strong today. Today was a red zone day. We didn't do a lot of team. We did more group, where it was the offense and defense separate. They came together and ran some seven-on-seven without the linemen, obviously. They did that in the red zone. We got plenty of work in, a lot of snaps, so I was happy with the effort. We have a long way to go. We have to keep working. We have a lot work to do when we get up to St. Joe. It's important that the players continue to work, which they'll do. They've got programs, and they'll work their programs. When they get back, they'll be ready to start cranking here and get ready for that first game against Jacksonville."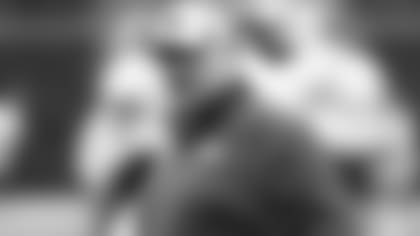 Looking back over the past few months of work, coach Reid reflected on the effort given by his team.
"I like the effort," coach Reid admitted.
"The guys came out and they gave us everything they had. I appreciated that both in the classroom and on the field. I thought the retention was good, especially between breaks. We gave the [previous teams] three-four days off over a weekend, and then they come back and they've lost something. That's not the way this crew was. They took it up another notch every time they came in. I appreciate that. I think we have good leadership on this football team. You need that; so, I look forward to the training camp part of it, when we get them in pads. That's an important step. It builds another part of the foundation for the long season that you're dealing with in the National Football League."
With the final practice of the offseason conditioning program in the books, the team didn't leave One Arrowhead Drive without some extra words of wisdom from coach.
"Just keep working," coach Reid told his players. "You spend a lot of time here this offseason, getting yourself where you need to be mentally and physically, and let's just keep building on it. They'll do that."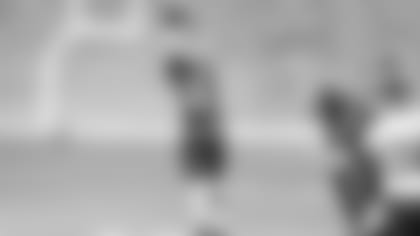 Chiefs WR Tyler Shoemaker evaluated his first offseason program with the team.
"Great learning experience," Shoemaker said. "I think it was great; we took a lot of steps from day one until today and just the continual learning process and trying to get better every day."
As for today's final practice, Tyler evaluated the workout much like coach Reid.
"I thought as a team we played well," Shoemaker said. "Good 7-on-7 competition; we had some good plays, defense had some plays, and had some good red zone stands. I think there were good battles and it kind of really showed the progress that we made."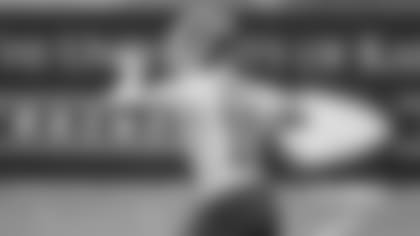 Chiefs QB Alex Smith described more of coach Reid's message to the team, agreeing that the next six weeks is no time to waste.
"I think he appreciated the work we put in this offseason," Smith said.
"The turnout that we've had, the attendance, all the work guys have put in. At the same point, exactly that, it is just the foundation of what's ahead of us. This is no time to relax; no time for six weeks off to get complacent; just continue to build on what we've done here the last few months and then prepare ourselves for the fall."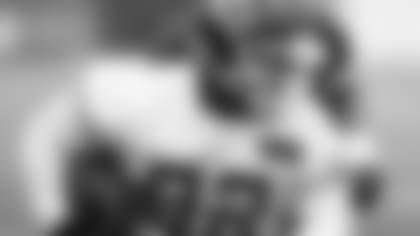 Chiefs DT Dontari Poe shared more of the off-the-field advice that coach Reid told the team.
"Stay safe," Poe said. "Be safe; stay out of trouble and just keep working hard. Don't lose what we've gained so far, keep making progress, don't stop and then when we come back as a team, we'll progress even further."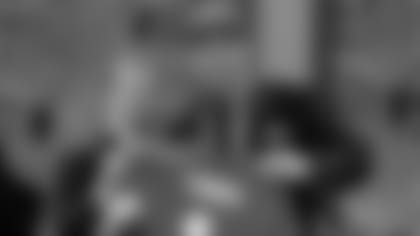 Heading out of the building after practice, Chiefs top pick Eric Fisher used two words to summarize coach Reid's message to the guys.
"Great spring," Fisher said.
"Obviously, the rookies have only been here a month, but a lot of guys have been here for a few months now and he just told us we really worked hard and to just be safe this summer, keep in shape, keep doing what we're doing and keep your mind on fall training camp."
The leader on the offensive line, Chiefs LT Branden Albert, left the team's final offseason practice with even more optimism about the upcoming season.
"I think guys came out there with a proper attitude," Albert said.
"Even though it was the last day of OTAs and minicamp, guys came out to work and that shows that guys are really serious about this year and are taking every opportunity and moment to get better and that's what we're going to need to win."
Chiefs WR Dexter McCluster said the team finished the offseason program with a purpose.
"Everybody came out, we knew it was the last day, but we still had to put work in," McCluster said.
"That's what we did, offense and defense and special teams. This is our job; this is ultimately what's going to get us food on our tables; so, we definitely went out there and took it serious and we had a ball out there today."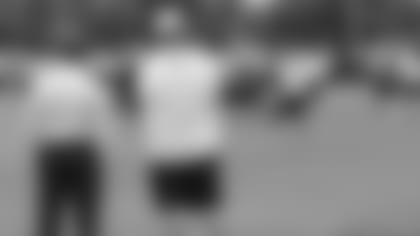 During his post-practice presser, Chiefs head coach Andy Reid was asked if he's pleased with his current roster, which included the addition of free-agent CB Vince Agnew, who signed on Thursday.
"Yeah, I am. John (Dorsey) is always looking, he and his crew. You're never sitting still. That's just not how you operate. John and his group will continue to keep their eyes open."
Chiefs fans will also be waiting and watching for the latest moves by their team, which plans to be playoff bound in 2013.