On Tuesday, the Chiefs announced a sustainability partnership with Kansas City Power & Light, which falls in line with the Chiefs efforts to be more efficient and continuing their goal of going green.
Over the past month, there have been 308 solar panels installed at The University of Kansas Hospital Training Complex and Arrowhead Stadium. Those solar panels are enough to power eight houses for a year and it can help offset 66 metric tons of carbon dioxide from the air every year.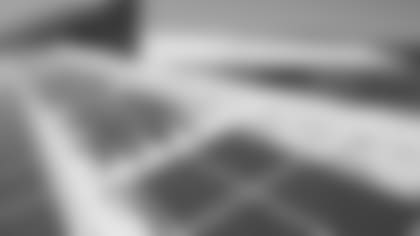 "We're really excited to partner with the Chiefs," Chuck Caisley, KCP&L Vice President of Marketing and Public Affairs, said. "The Chiefs are taking a great step into the area of sustainability with some of the things they are already doing and this will help take it to the next level. This will help increase the amount of renewable energy and reduce their overall energy footprint."
This partnership falls in the line with the Chiefs "Extra Yard for the Environment" program, which is designed to devise and implement green policies for the Chiefs while raising awareness for green efforts at Arrowhead Stadium, The University of Kansas Hospital Training Complex, and for fans at home.
"Becoming a more environmentally-conscious organization has been and continues to be a long-term goal for us," Chiefs President Mark Donovan commented. "We want to be a positive example for recycling and sustainability efforts in the community. We operate a large stadium that uses a lot of energy, we wanted to find a way to do that better, make a positive impact in the community and be more efficient."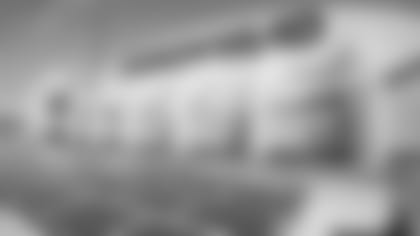 There are 82 solar panels on top of the west end of the Scout Investments Club Level at Arrowhead Stadium, 108 on top of The University of Kansas Hospital Training Complex and 108 on the grounds surrounding the club's practice facility.
"KCP&L is excited to join the Kansas City Chiefs on this renewable energy and community-focused partnership," KCP&L President and CEO, Terry Bassham noted. "We are familiar with sustainability initiatives that the Chiefs have been working on and are proud to join forces with our hometown team in order to take their efforts to the next level to benefit their fans and our customers."
KCP&L and the Chiefs will also offer education information through the first-ever KCP&L Community MVP Program and other Chiefs-related community appearances.