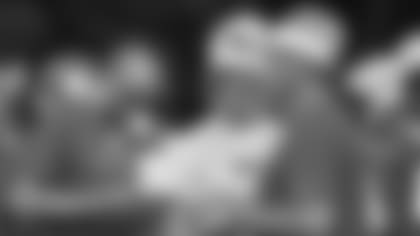 On being comfortable with Knile Davis: "The one thing that he did is he worked extremely hard to get himself healthy again during this offseason because of what happened to him in the playoff game. But, I'm 100 percent confident in what he can do. He brings a lot to us, he's an explosive running back, he's a physical running back and again, this will be a big camp for him."
On looking back at last season into this season: "As the (2013) season went, I think everybody saw how explosive we became towards the end of the year in those last eight or nine ball games and it just comes down to the players—number one, buying in and understanding what we're teaching, Alex (Smith) being comfortable with what we're asking him to do as a quarterback and then you take what you were good at at the end of the year and you work on those things in the offseason and the guys came back ready to go, eager to go during OTAs, and we continue to build off of the success we had late in the season and then we carry that here into training camp. We keep harping on the guys to maintain that level of excellence and maintain your ability to continue to push the ball down the field in the passing game."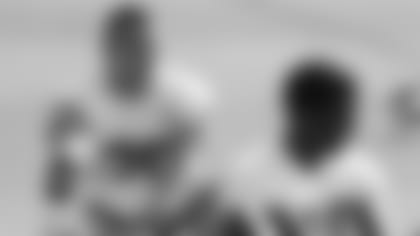 On how he feels putting pads on tomorrow: "You're itching for tomorrow—when you put the pads on. It's been what? Seven months now? Eight months now? It's time to roll."
On having experience in the defense: "It's been great. I had been in this defense since 2009, so that's really helped me to take on more of a leadership role and I don't have to think as much because I've been doing these plays for so long, so that's really a big benefit."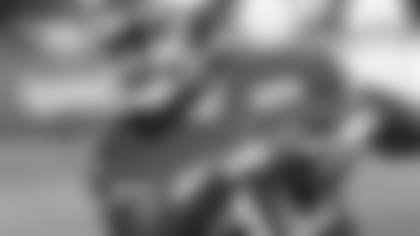 On being back on the field: "It feels good. It feels good that everybody has bought into the program and [we're] just out here working together and training hard."
On his outlook this season: "I just shoot for everyday to be the best person I can be and make it contagious and every play, play-by-play, just hope everybody else can tag along and put some wins together."
On whether he's noticed the effects of his offseason dieting: "I haven't but everybody else has. I always felt that I was at the tip top of my game but I feel lighter, I feel faster and I owe it to my coaches, my trainers and the staff for believing in me and letting me do what I do. As you get older, talking to the old vets, they'll you, every year you should lose more weight and that's the way you stay in the game. That's what I'm trying to do."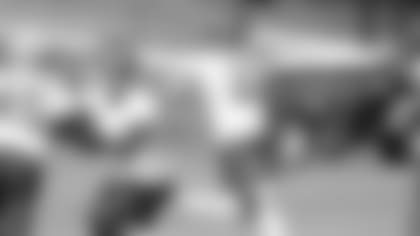 On Travis Kelce's long snapping: "He looks good. It's different, as you know. You get your head down between your legs.  You got a rush coming right after you let go of the ball. So, he'll get there. He's athletic. That's what it takes—athleticism and knowing where that rush is coming. So he'll get there."
On his advice to Kelce: "I told him 'Don't think as an athlete.' Because he's a fantastic athlete. But he's got to go down and remember 'You're a specialist in this situation. Then after that you turn into an athlete.'  So, he'll get there. He'll get it right."