The leading tackler in the history of University of Connecticut's football program is on the College Football Hall of Fame ballot, and the results will be announced on January 9.
That former inside linebacker is Kansas City Chiefs general manager John Dorsey, who joins 75 players and six coaches from the Football Subdivision and 87 players and 25 coaches from the divisional ranks on the ballot this year.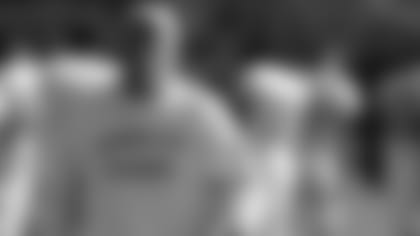 Dorsey was a four-year starter (1980-83) for the Huskies football program and was twice named the Yankee Conference's Defensive Player of the Year (1982-83). He still ranks as the all-time leading tackler in program history with 495 career tackles and holds the single-season record with 184 tackles in 1983.
"I think it's a reflection of what you've done and your accomplishments," Dorsey said of making it on the ballot. "I think it's a reflection of the Yankee Conference itself, what it represented for 1-AA football. I think it shows that it's not just Division I guys. There's some consideration for I-AA and their impact on college football."
Dorsey, a linebacker, explained his recruitment process, which didn't initially begin with the decision to go to Connecticut. His father, Walter, who played football and Lacrosse at Western Maryland, helped him with the process of selecting a school.
"I committed to North Carolina, but during the process they told me I wouldn't play until my junior year, and I wanted to play right away," Dorsey explained. "I talked to my dad and my dad's college roommate [who] was a guy by the name of Al Paul, and at the time Paul was the Athletic Director at Columbia University.
"He told my father that I should go up to the University of Connecticut because another former teammate of theirs at Western Maryland was the receivers coach up there, Joe Giannelli.  So I went up there and went for a visit and I liked it, and that was it."
Dorsey explained what it was about Connecticut that made it feel like the right choice.
"The campus was very unique because it was removed from the city," Dorsey said. "It was big enough, yet small enough at the time. It was a very natural feel."
On the football field, Dorsey said he initially began as an outside linebacker.
"When I was a freshman, I was on the 'look' team, and we'd give them a good look, like a real good look," Dorsey said with a smile. "It was like week three or four when I really knew I could play with these guys. And so finally I got the trust of the coaches and they finally decided to put me in there and they put me on the outside."
But it wasn't until later that he would move to a different position, a decision that ultimately changed his life.
"I think the defining moment [of my career] was when they shifted me to an inside backer," Dorsey recalled. "That kind of changed the whole dynamic of everything."
Dorsey explained why he liked playing on the inside.
"You can make more tackles," Dorsey said laughingly. "We faced a lot of Wing-T teams back then, and they could run away from you on the outside but they couldn't run away from you on the inside."
Away from the football field, Dorsey had a plan for after football.
"Originally, I wanted to go to college and do housing development and urban planning (as a major), but they didn't have that program there," Dorsey said as he explained what he was initially planning on doing with his economic and political science degree. "There were five of us and we were all going to go to New York City and go be institutional traders on Wall Street.
"But that never panned out. There were a couple of them that went into the city but I went to Green Bay and it was probably the best move I ever made. I love the Midwest and I've been here thirty-something years now so it's all good."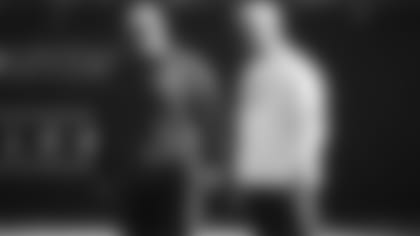 As a football executive and personnel director, Dorsey has been adamant about the character of the players he drafts, signs and bring into his football family.
Back in 1983, Dorsey shared a glimpse of the character he displayed as the leader of the Huskies football team when he was a player.
According to "The Day" newspaper, published back in 1983, Dorsey was interviewed after being named the Yankee Conference Defensive Player of the Year for the second consecutive season.
"I wish it could have been a co-defensive player award because I think Vernon [Hargreaves] deserves a lot of credit, too. He's just as good and has helped me a lot."
Hargreaves, now the linebackers coach at the University of Houston, was Dorsey's teammate and the other starting linebacker for the Huskies.
Dorsey admitted that his playing career helped shape the kind of people he wants to surround himself with here in Kansas City.
"I think as you grow in life you develop certain traits and principles that will carry you through life," Dorsey explained. "I was fortunate enough to go to Connecticut. I'm very happy I went there."
When asked what the "scout" in him now would say about the collegiate version of himself as a draft prospect back in 1983, Dorsey put it simply.
"Slow and overachieving, loves the game of football."
But through all of the accomplishments Dorsey has received prior to being put on this Hall of Fame ballot, both collegiately and professionally, Dorsey said a simple bet with his father is still his proudest moment.
"I think the thing I'm most proud of is winning that dollar-bet with my dad," Dorsey said. "He bet me a dollar I wouldn't graduate college, so when I got my diploma I told him, 'You owe me a dollar.'
"That was his way of motivating me."
Dorsey confirmed he did ask for that dollar upon graduating, and by the advice given to him by his father during his recruitment process that led him to the University of Connecticut, he landed on a path that led him to where he is today.
After a standout career for the Huskies, Dorsey was the No. 99 overall selection in the 1983 NFL draft by the Green Bay Packers. "When I got drafted everything changed," Dorsey said of how he got to where he is today. "It goes back to what your dad taught you and it was—find something that you really like to do and it won't be a job."